Part of the Vintage Britain series, a collectable set of books celebrating recent history that includes the brilliant Hackney Archive, Dog Show 1961—1978, Paradise Street and many more, Hoxton Mini Press release the series' 13th book, honouring the UK's much-loved public healthcare system, the NHS.
Designed by Friederike Huber and featuring an introduction by Lucy Davies, the 144-page publication is a photographic celebration of the NHS, with images taken from the 20th century and sourced from various archives that capture the optimism and ideals of the early years, whilst acknowledging the NHS's many triumphs and trials, offering a timely reminder of the importance of its continued survival in perhaps its darkest days.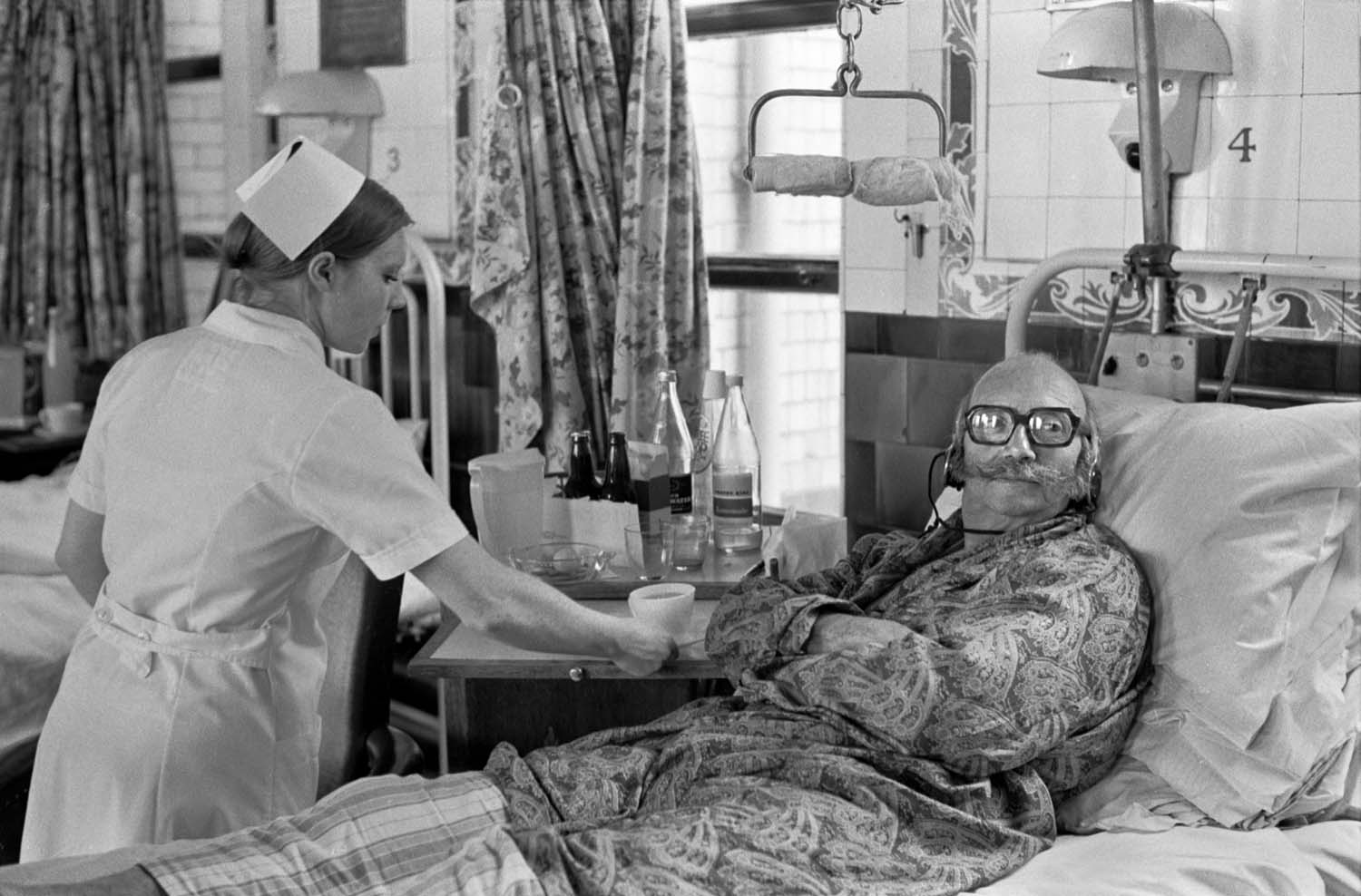 Since its inception in 1948 the National Health Service has held a place in the heart of the nation, never more so than during the height of the Covid-19 pandemic when the 'Clap for Carers' social movement was created as a gesture of appreciation for key workers and workers of the NHS; quickly to be forgotten by the same "people" who championed it when a distraction was useful to them.
Approaching 75 years of promising to care for the citizens of Britain 'from the cradle to the grave', the National Health Service's offer of universal health care for all, regardless of wealth or status, is widely regarded as one of Britain's greatest political achievements.
The photobook includes images of Aneurin Bevan, the Labour Minister for Health responsible for inaugurating the NHS, reviewing the public information campaign in 1948; the first babies to be born under the service; how diseases such as diphtheria were all but eradicated in Britain after the NHS Act made vaccination a core part of the health service; how children received sun-lamp therapy in 1948, believed at the time to have a curative effect on everything from chest infections to acne; to the construction of new nurse training schools and a rapid expansion of hospitals.
As Bevan stated: "illness is neither an indulgence for which people have to pay, nor an offence for which they should be penalised, but a misfortune the cost of which should be shared by the community." Having always envisaged the NHS as a work in progress, the minister would not live to see its many twists and turns throughout the years. If parts of it are malfunctioning, and others require urgent treatment, it is at least, for now, still here and still fighting for your life; there has never been a better time than to celebrate its essence and to fight for its continuation.
The National Health Service, with an introduction by Lucy Davies, is published by Hoxton Mini Press.