A book brimming with nostalgia and heart, Hackney Archive: Work and Life 1971-1985 takes readers on a trip down memory lane, looking at a raw East London through British photographer Neil Martinson's black and white photographs speckled with time.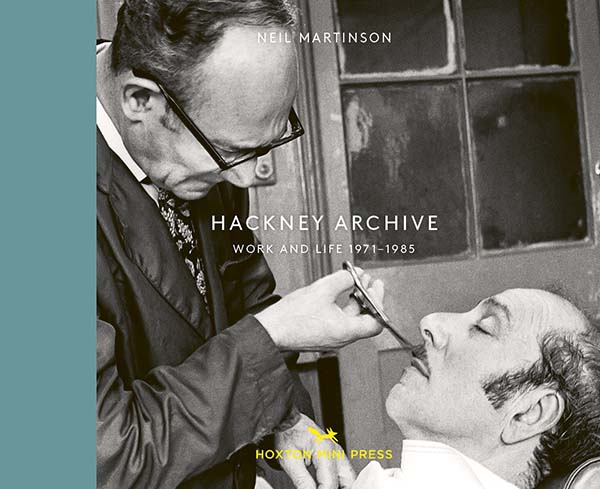 Captured during his school years, Martinson would traipse his local boroughs capturing stories of love, work, hardships, joy and community; some of his earliest photographs taken around Brick Lane, Ridley Road and the Dalston Waste markets. Whilst the former represented everyday poverty, Ridley Road Market was full of life and energy, a noisy meeting place where his mum would drag her trolley on and off buses and haggle with stall-holders on her weekly shop.
From tower blocks to bombed-out houses, children playing freely in the streets to factories, workshops and street markets, Hackney—says Martinson—"was a place to leave with its crumbling council estates and high unemployment, yet there was a vitality and resilience among local people." And, captured perfectly in 120 pages, this Hoxton Mini Press publication is an ode to a time and place before technology and gentrification changed local lives forever.
Hackney Archive is the seventh book in the Vintage Britain series to be published, and follows on from excellent titles such as The East End in Colour 1960-1980, Dog Show 1961-1978, and Paradise Street. Dedicated to rediscovering the best photographs taken in Britain during the mid- to late-20th century, each book in the series is easily identified by the colourful cloth spine that is somewhat of a Hoxton Mini Press calling card.
Hackney Archive: Work and Life 1971-1985 by Neil Martinson is published by Hoxton Mini Press and available now.