Cardiff may not have the most instantly nameable of underground rave scenes, but it's the birthplace of a rip roaring look through the lens of a photographer who has a canny knack to capture the real essence of club culture. In his Rave to the Grave series, Aiyush Pachnanda (aka Yushy) documents grit and gusto from dancefloors across the Welsh capital over the course of three years; his images of underground drum 'n' bass venues succinctly archiving a scene that epitomises why we all fell in love with this shit in the first place.
That series is joined by later work in London that chronicles nightlife reemerging from the grasp of the pandemic; five years of life behind the lens in the shadows making up Dance Floor Etiquette, a captivating exhibition at London's brilliant Museum of Youth Culture.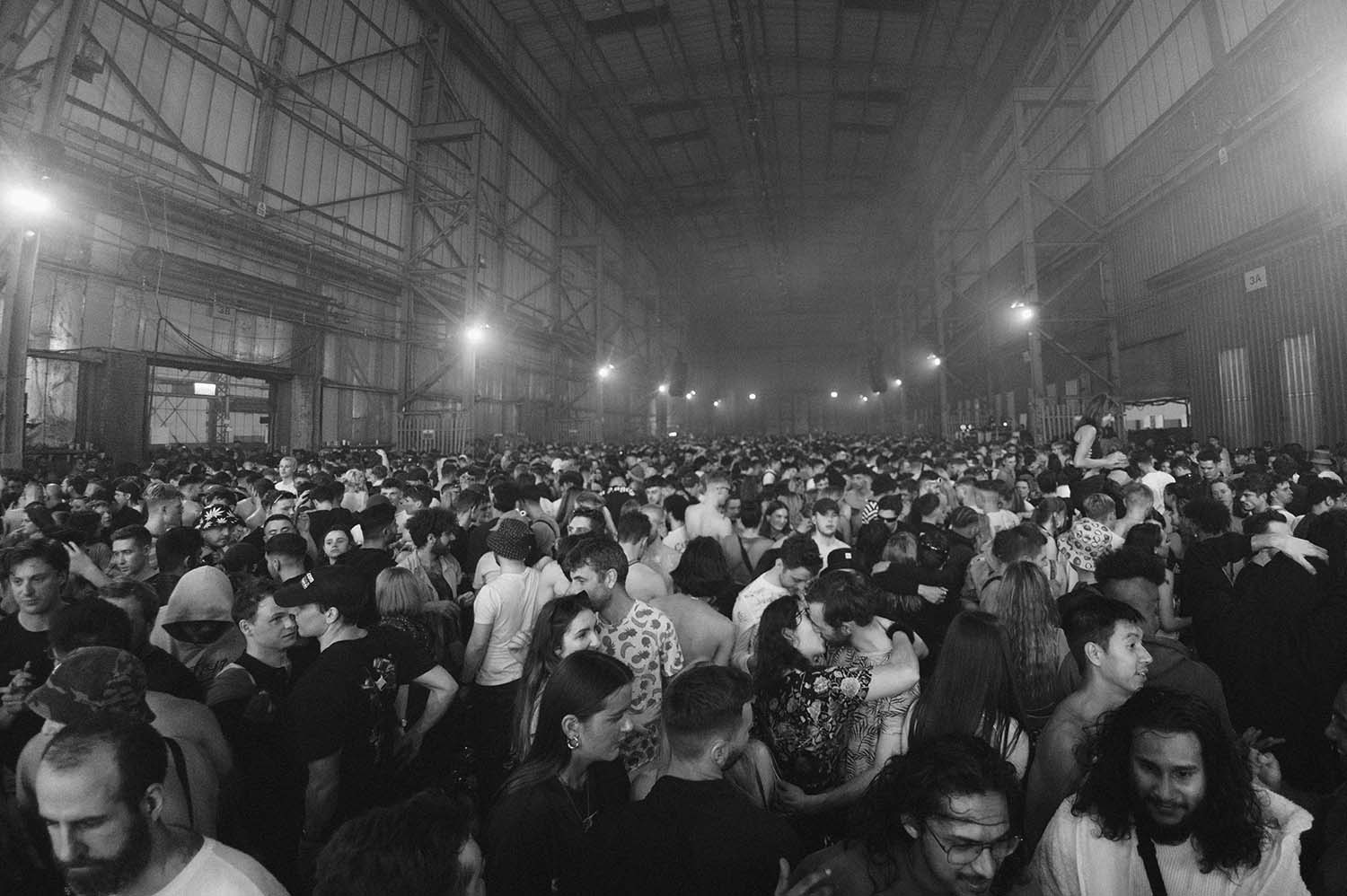 From the post war street culture of the 1940s to the burgeoning acid house scene in the 1980s, the Museum of Youth Culture has been founded from the archives of YOUTH CLUB, a non-profit Heritage Lottery & Arts Council Funded collection that compiles photography, ephemera, objects and oral histories that honour the most important aspects of Britain's rich youth culture history. Punk, two tone, Northern soul; rockabillies, new romantics and ravers, UK subculture has a home at this culturally important Soho gallery and shop.
A fine insight into contemporary rave culture, Yushy's years at the frontline of Cardiff's d'n'b scene and his move to London's post-pandemic nightlife landscape are documented alongside previously unseen video footage and ephemera from those nights in Dance Floor Etiquette, which runs until 19 February at the Berwick Street gallery.