Are you looking to buy a wooden casket at the best price? If you're wondering, caskets cost between $900 to $10,000. But keep in mind that the material used for construction and the craftsmanship are affects the price of caskets the most. Keep reading to find where you can buy wooden coffins direct at a better price.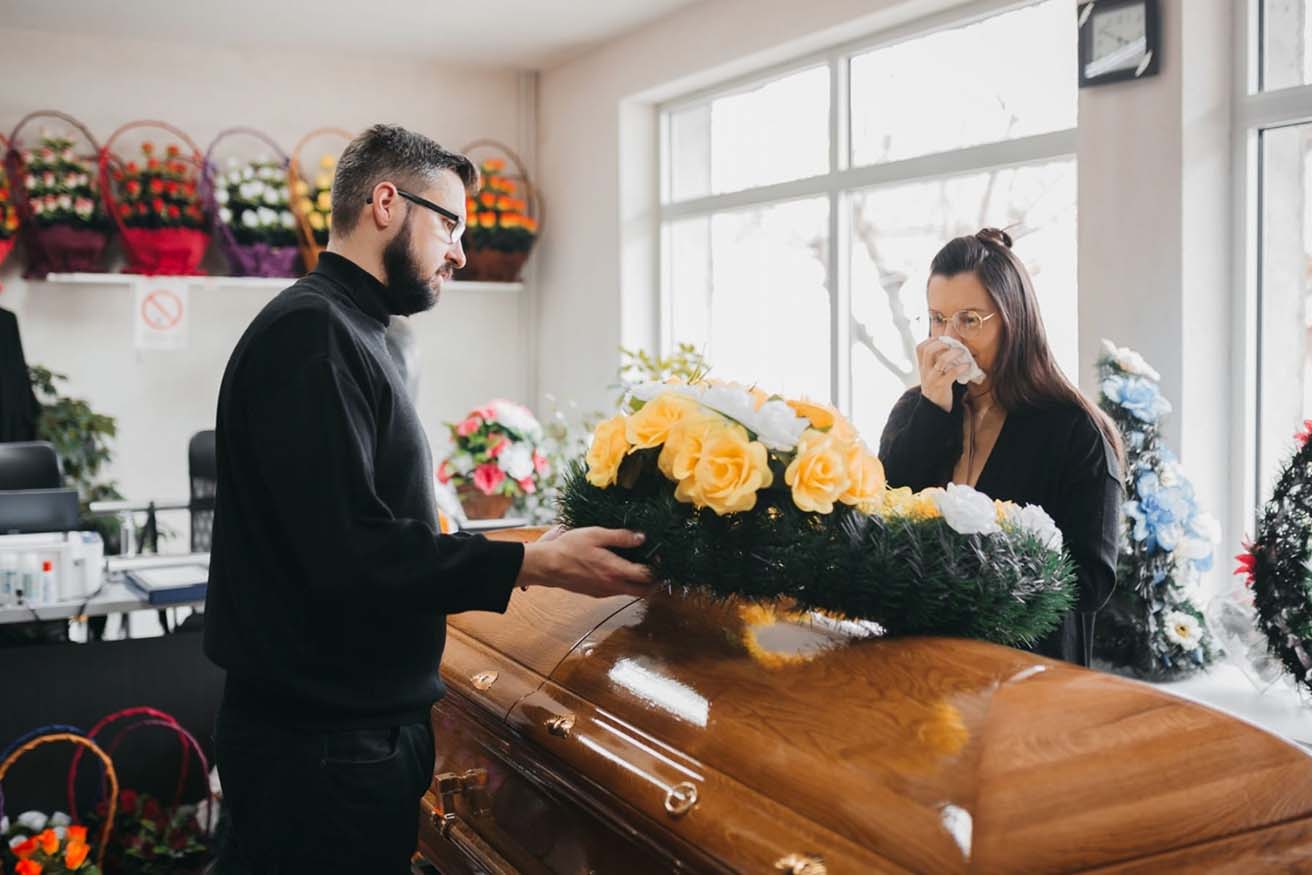 Wooden Caskets Price
Wooden caskets are relatively more expensive compared to metal caskets. But the cost of these caskets can also depend on the type of wood that is used to construct the casket.
Softwood and pine wood caskets are the most affordable wooden casket options. You can buy them at a price between $1000 to $3500. In contrast, hardwood caskets cost between $2,200 to $6,500, with some premium ones costing up to $10,000.
Different Ways to Buy a Wooden Casket
There are more than one ways to buy wooden coffins direct. It is important that you plan well and choose the right casket for the funeral. But with so many options available, it can be hard to settle down on a choice without expert help.
This is why most people with money opt to choose funeral homes to oversee the entire event, from delivering funeral caskets to arranging funeral flowers. But there is more than this method to buy a wooden casket at great prices. So, let's check out the different ways to buy a wooden casket.
Funeral Home
As stated above, a funeral home may be the right option for you if you have money to spend on the professional handling of the funeral. This is also the easiest thing to do, but it will cost quite some amount. So, if you can handle the whole plan on your own, you'll be able to save quite some money.
The cost of funeral homes is quite expensive, but it's often worth the price of the reliable services offered. You can view the price list of caskets that range from medium, and high. Caskets at funeral homes cost about $2,800 to $10,000.
But usually, it is better to buy a funeral casket from another store because most of the caskets that funeral homes provide aren't as satisfying as expected.
Local Casket Stores
If you look, you'll be able to find quite a lot of local casket stores that sell coffins and caskets along with funeral flowers and arrangements. You might be able to find decent wooden caskets that fit the bill. For instance, mahogany caskets at local casket stores cost around $3,000 to $4,500.
However, the trouble with buying a wooden casket from a local casket store is that if there isn't one near you, you have to drive all the way to the shop. Also, it will be more time-consuming and less convenient than ordering a decent wooden casket online.
Online Casket Stores
If you're looking for a convenient selection of caskets in the comfort of your home, an online casket store will provide the best service. Not only do you not need to leave your house, but you can also save time as they quickly deliver the casket to your address. Depending on the store, shipping may be free and next-day delivery may be available for areas in the US.
In comparison with the above two ways of buying funeral caskets, online stores offer caskets at a relatively affordable and reasonable price. But be sure to only stick with reputable online casket shop. Trusted Caskets is a reliable US casket supplier that delivers top-notch quality caskets and service at reasonable prices.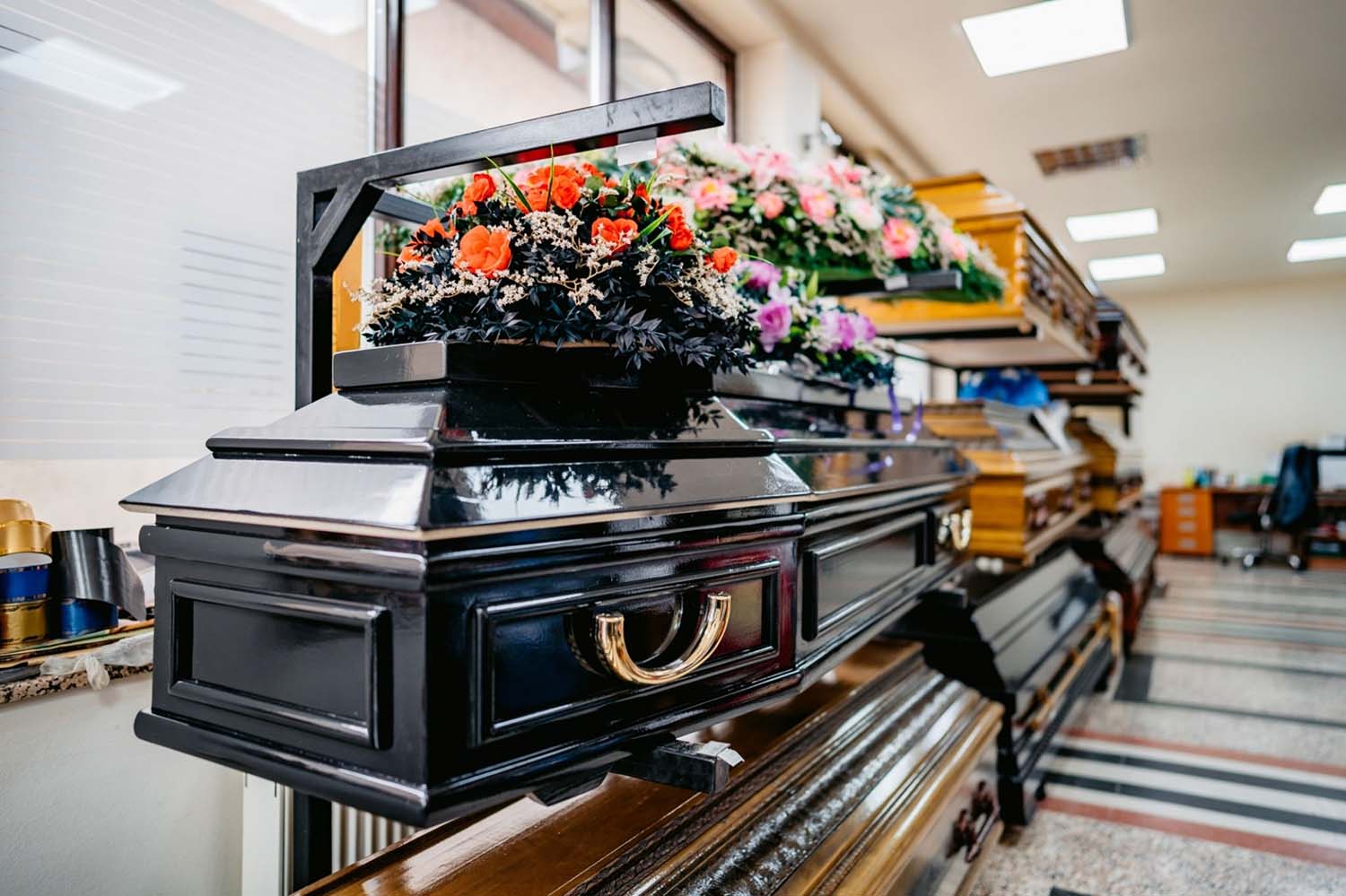 How Is The Price Of Caskets Determined?
The price of a casket can depend on various factors, with prices ranging anywhere from $900 to over $10,000. The place you buy a casket will affect its price. The most affordable source to buy a wooden casket is a reputable online casket store. Generally, the cheapest caskets are found at online stores.
The price of caskets also depends on various factors like materials, features, colours, finishes, and more. At Trusted Caskets, you can browse through a wide selection of various types of caskets at a starting price of nearly $1,000, which is a pretty good deal compared to funeral home's prices.
Why Choose Trusted Caskets?
Trusted Caskets is a well-known place for the direct buying of caskets. It offers a wide range of products at varying prices, so you're likely to find a casket of your choice under your budget. You can choose from different styles, materials, colours, and more among many options.
Another convenient feature is free shipping which is available for all caskets delivered to funeral homes within California. Therefore, you'll be bagging a satisfying product at a reasonable rate.
Trusted Caskets regard the painful emotions of the customers as a priority and offer to make their service as hassle-free, cheap, and transparent as possible. There are no handling fees or hidden charges, so you don't have to worry about unexpected costs in the total bill.