With artworks and installations completely created through inflatable and balloon art, the Balloon Museum allows visitors to transcend the real world and flow into a more squishy realm through immersive experiences and new artistic expressions and techniques associated with the thriving world of interactive exhibitions.
Following exhibitions in Rome and Paris, the Balloon Museum opens in Milan with Pop Air, a dynamic series of installations set over 6,000 square metres; the beyond-scale experience comprised of fantastical forms and colours with public interaction a central point.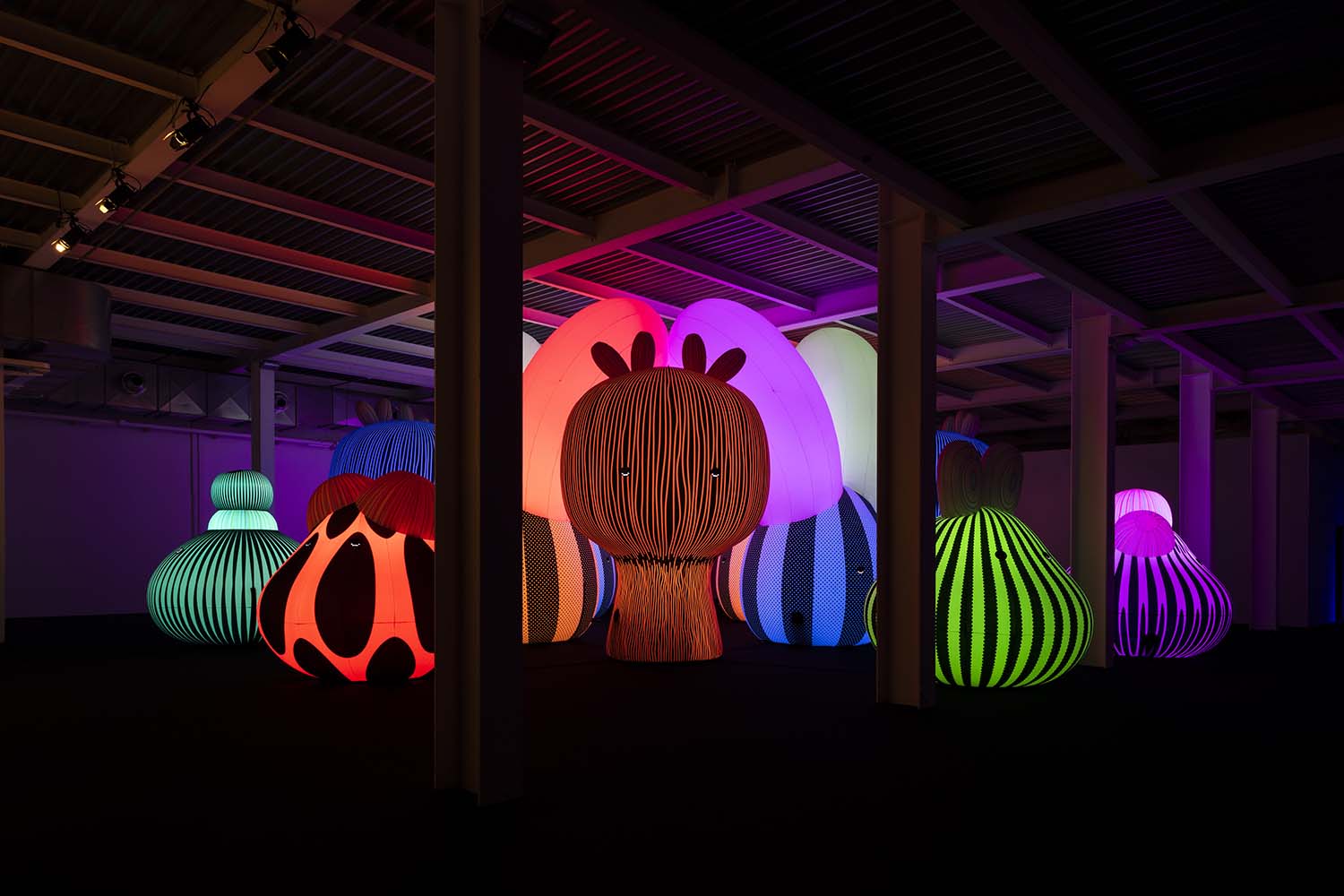 Located at Superstudio in Via Tortona, the pop-up museum will host the installations of 18 international artists and collectives, each having focused their research on "all aspects of air: from being a tangible element of construction, an authentic sculpture of amazing monumental forms, to metaphysical and suspended atmospheres, endowed with a hazy and impalpable personality."
Zoomorphic-like figures animate the exhibition trail with their bright colours and convention defying out-of-scale shapes, from Max Streicher's Silenus, a sleeping giant of monumental dimensions, to The Ginjos, created by Rub Kandy, colourful and mysterious characters who like as though they're having a lovely time in a nightclub.
Cloud Swing from Lindsay Glatz and Curious Form consists of three suspended swings in a luminous cloud, its lights providing a fairy-tale atmosphere and desire to invoke childhood recollections, whilst Canopy, a fruit of a collaboration between Studio Pneuhaus and Bike Powered Events, springs to life thanks to the intervention of the public. Further interaction takes place along Balloon Street, an experience played out between pop coloured works and ironic references, making this museum a true cultural experience.
On show until the bubble is burst on 12 February 2023, Pop Air by the buoyant Balloon Museum is a triumph of experiential art and design.