From the Hispano-Arabic matrix of Casa Vicens to the shimmering textures and skeletal forms of Casa Batlló, the works of Antoni Gaudí are as complex as the Catalan architect himself was often documented as being.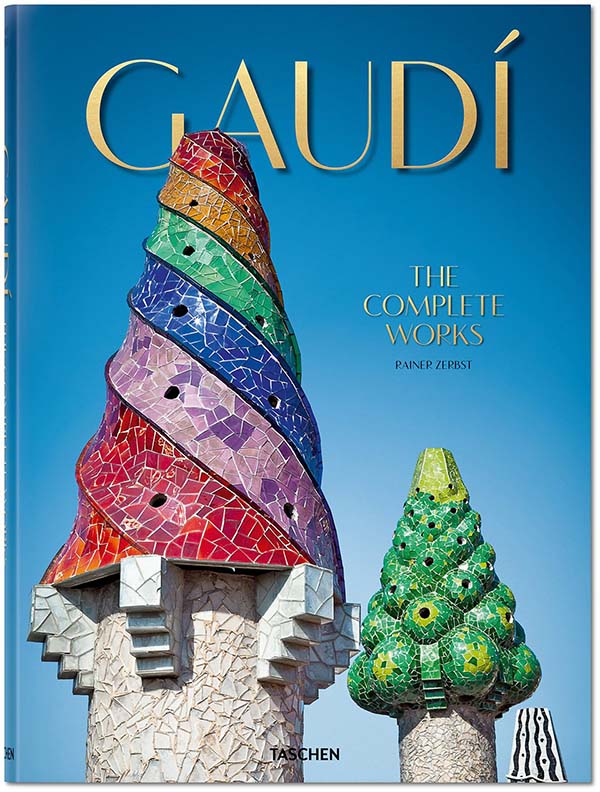 Born in Reus—a city in the Catalan province of Tarragona—on 25 June 1852, as a young man Gaudí would join the Catalonian nationalist movement, becoming critical of the church. A fact interesting for a man who would go on to devote himself entirely to the construction of his most famous work, the still unfinished La Sagrada Familia. A Barcelona landmark and Spain's most-visited monument, it is perhaps the building most synonymous with the revered architect but, as a new publication shows, it is far from the full story.
Gaudí. The Complete Works—published by TASCHEN, and written by Rainer Zerbst—celebrates the Catalan icon's unique aesthetic and eccentric personality. Genius or madman? Gaudí had become such a disheveled recluse by the time of his death in an accident with a tram, that passersby assumed he was a vagrant, yet in his 73 years, the architect had overseen some of the world's most whimsically unforgettable architecture.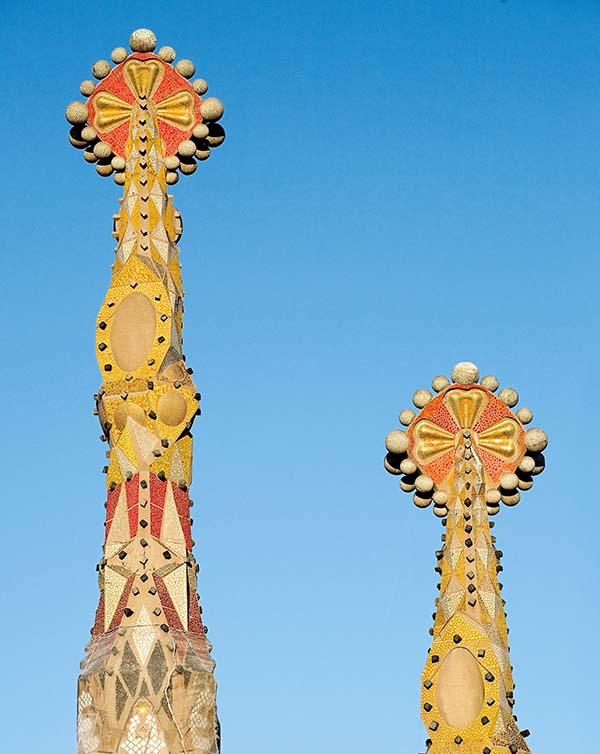 Featuring brand-new photography, plans and drawings by the architect himself, and each of his works from the buildings we know and love to furniture, interior decor and some spectacular unfinished projects (did you know he had been commissioned to build a 360 metre skyscraper in Downtown Manhattan?), Gaudí. The Complete Works is an exhaustive document of a creative whose portfolio is simply incomparable; a true master.
A personal tour through Barcelona of sorts, the book portrays Gaudí as a builder in the most authentic sense of the word, crafting extraordinary constructions out of minute and mesmerising details; transforming fantastical visions into realities on the city streets. Fusing Orientalism, natural forms, new and progressive materials, and religion into the Modernista style for which he is most famed, this XL, 368-page hardback showcases how his aesthetic put Barcelona firmly on the global architecture map; the comprehensive appendix and biography as mesmerising as many of the images of creations themselves.
From Güell Park and Güell Palace to Casa Calvet, Torre Bellesguard, Casa Batlló and La Sagrada Familia, the complete works of this monumentally important Catalan architect are catalogued here in impressive style. UNESCO World Heritage Sites, mesmerising private homes, and vast works of public art. From Barcelona to beyond, TASCHEN's Gaudí. The Complete Works is a must-have for anyone who has ever admired the fanciful work of this Catalan great.