The beginning of December is an indication that Christmas is just around the corner, and that people have started preparing for the special event. Children are the ones we equate with excitement over Christmas gifts, but adults are equally excited. Talking of Christmas gifts, one nice thought for the travel lovers in your life is of luxury passport covers; a fine addition to your luxury travel arsenal.
If you know someone who is as fond of travel as you and you want to give them something different to make this festive season special, then we've got you covered. Literally.
Luxury Passport Covers For Christmas Gifts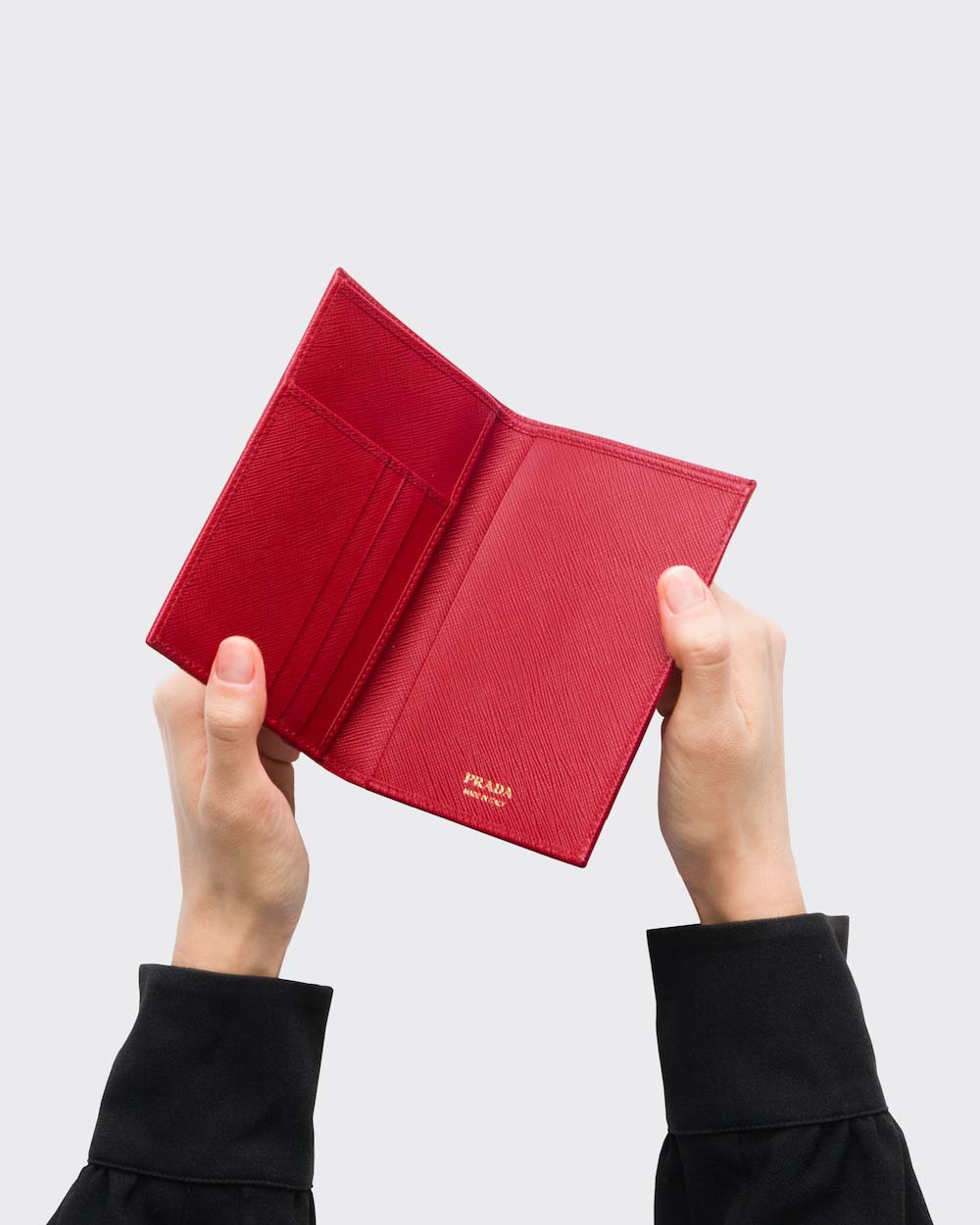 1 – Prada Saffiano Leather Passport Cover
Prada's Saffiano leather cover is a remarkable holder for your journey around the world. The case has been drafted from Saffiano calf leather and embellished with the distinctive Prada brand.
Black leather or stunning fiery red on the inside and out gives a royal and pristine feel. Also, the cover has three slot spaces for card keeping. A seriously luxury choice the most discerning of travel fans would love to have.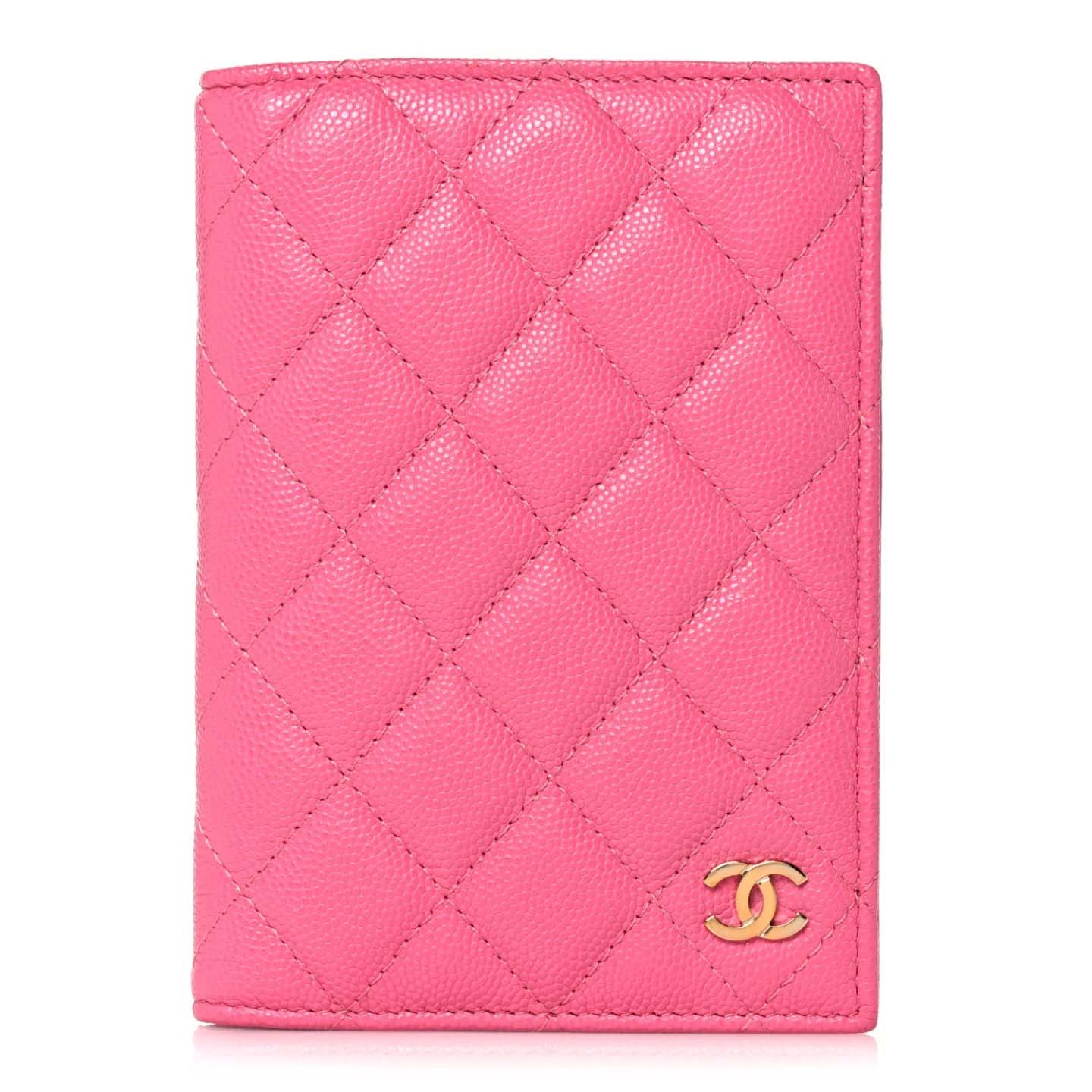 2 – Chanel Caviar Quilted Passport Cover
A perfectly designed passport cover from fancy caviar leather has been stitched in Chanel's iconic diamond styled-pattern; the same pattern seen on the brand's most famous bags. The exterior is beautifully made which gives it a chic look, and it comes in an outrageous candy pink. Get your passport, get your iconic Chanel quilt, and get travelling.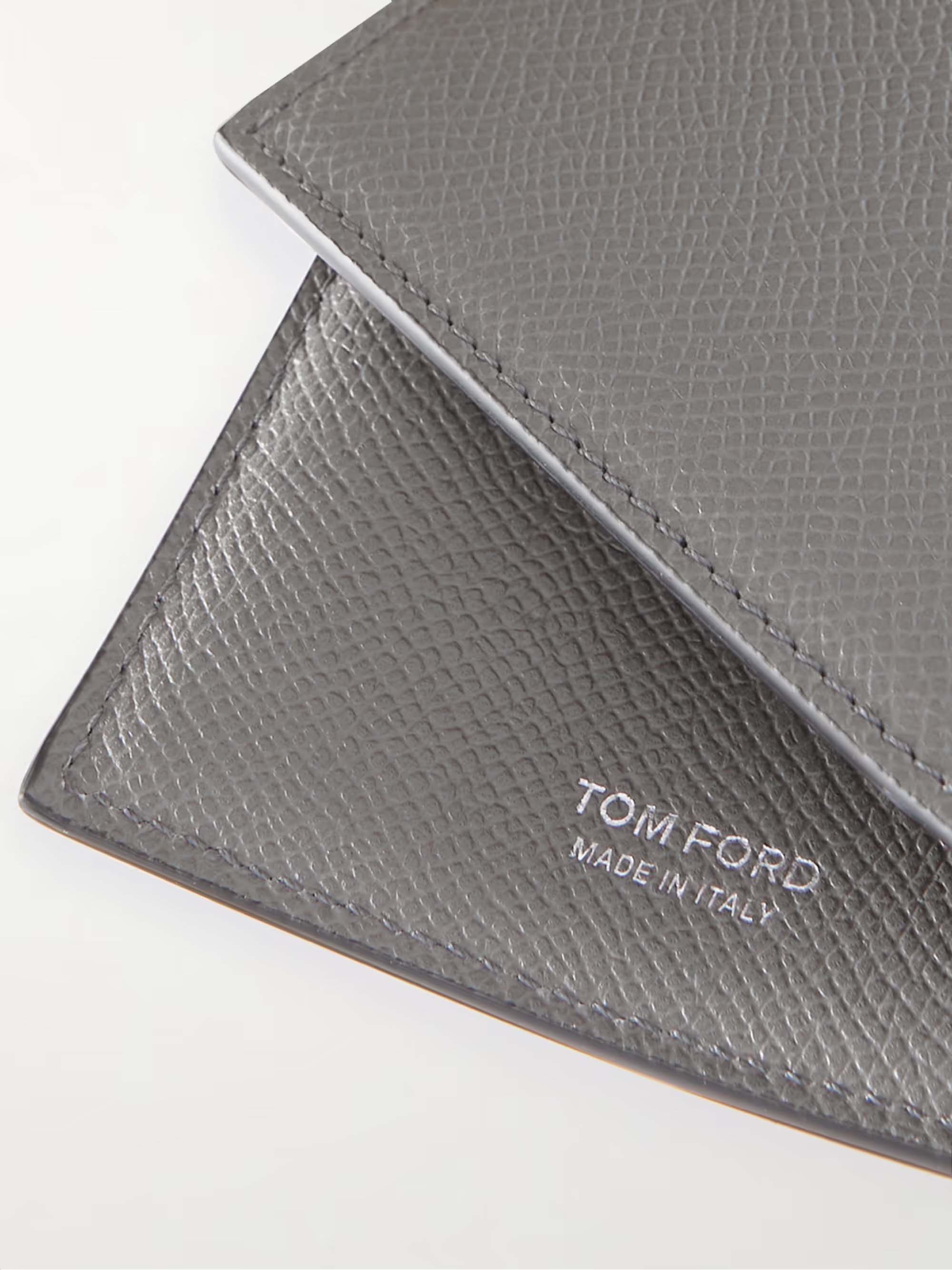 3 – Tom Ford Grain Leather Passport Cover
A perfect passport holder for lovers of subtle luxury. This Tom Ford beauty is stitched from grain leather with a simple and typically refined touch of the TF logo on the bottom of the holder. It consists of multiple card slots and keeps all your essential cards in place.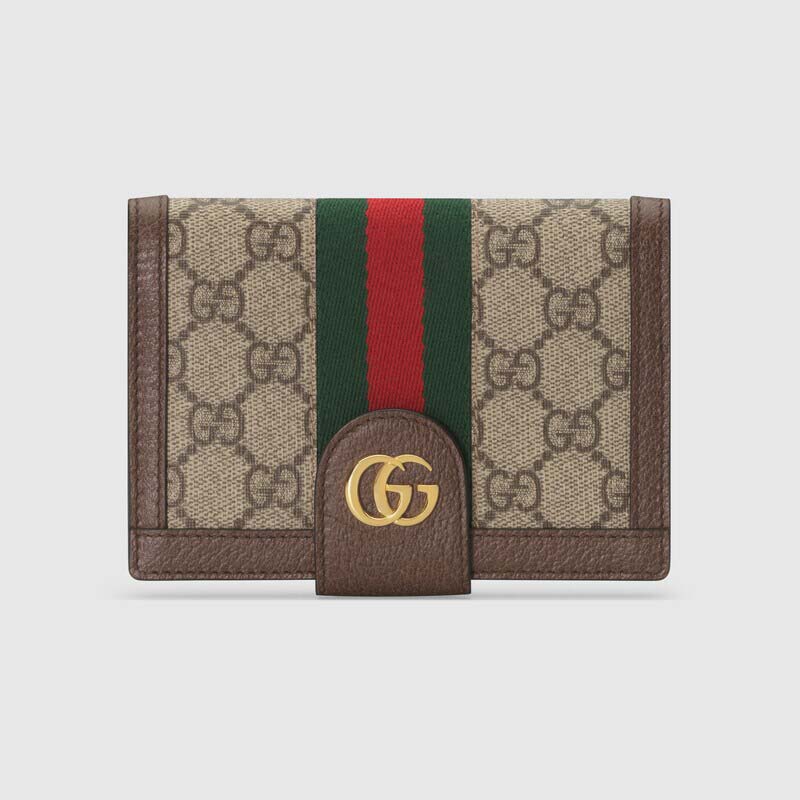 4 – Gucci GG Supreme Passport Holder
Gucci lists at the top of our priorities when it comes to quality and class, and it's no different when it comes to passport covers. This swanky cover features that familiar Gucci monogram, which makes the passport holder favourite for people who love to be seen.
The Gucci beige and brown signature colours complement the loud print. The inside of the passport cover, meanwhile, is brown leather and has plenty of card slots that you can use for various travel purposes.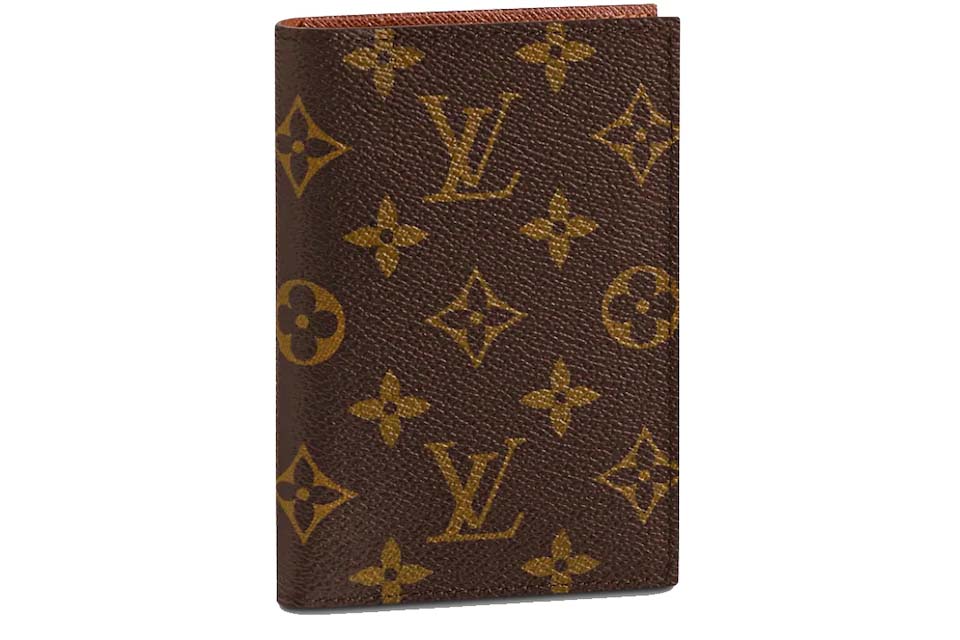 5 – Louis Vuitton Monogram Passport
Louis Vuitton is known for their unique prints, patterns, and designs … but its classic LV monogram print is known the world over by fans of fashion, design and oodles of luxe.
This passport cover is made from a toile-coated canvas featuring that famous Louis Vuitton monogram and has a terracotta grain leather interior; a perfect combination of brand and quality inside and out. Along with the passport pocket, card slots and patch pockets are also features of this most instantly recognisable of passport covers.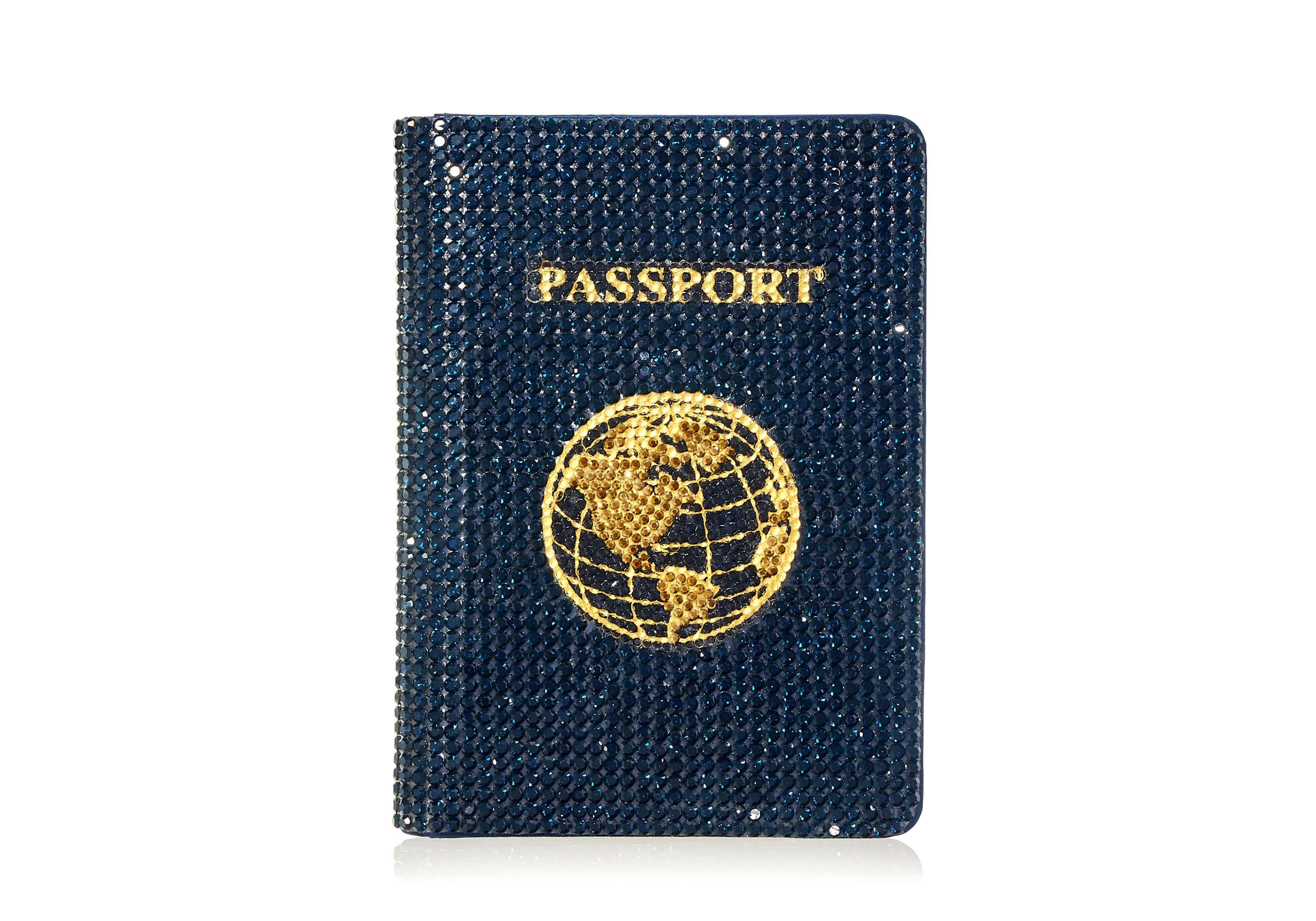 6 – Judith Leiber Allover Crystal Passport Holder
This passport holder isn't an instantly recognisable fashion brand, nor is it subtle luxury. It is, however, lots of fun. The sparkly surface of the holder is adorned with an iconic passport design showered in crystals, perfect for people who love bejewelled accessories.
The interior is layered with calf leather to counter the shiny crystals on the outer, whilst a pocket is added for additional travel accessories. Luxe and fun, it's ideal as a Christmas gift for the magpies in your life.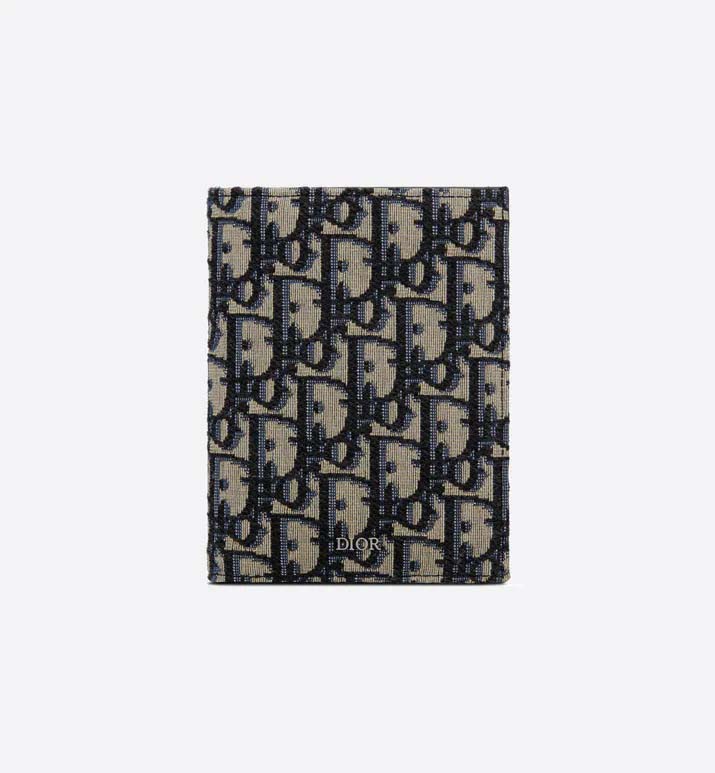 7 – Christian Dior Oblique Passport Holder
Blended with a touch of beige and blue, this passport holder sports an iconic Dior monogram, and is both timeless and sophisticated. The colour combination of this passport cover gives a wintery touch and makes it one of the best choices to gift this Christmas.
The exterior glossy passport top is as fancy as its secretive interior, which uncovers several small pockets and card slots. It allows you to carry important documents and bags of style.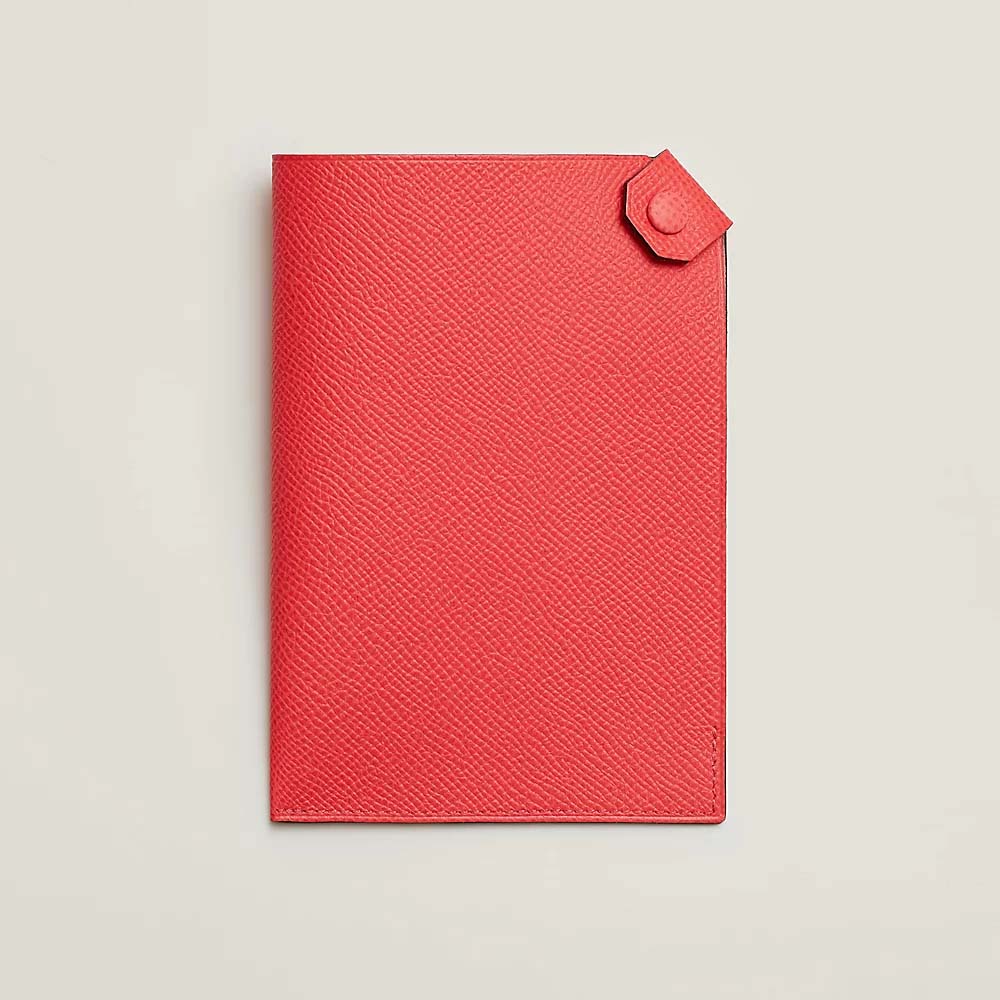 8 – Hermès Chevre Mysore Tarmac PM Passport Holder
The attractive and compelling design of this Hermès Chevre Mysore Tarmac PM Passport is evocative of this super stylish fashion house.
Epsom calfskin is used as its material, making it a reliable passport cover whilst also one of the best choices to pick for someone special. The quick fastening snap closure of this passport holder is a unique feature, and will prevent your cards and important documents from falling out.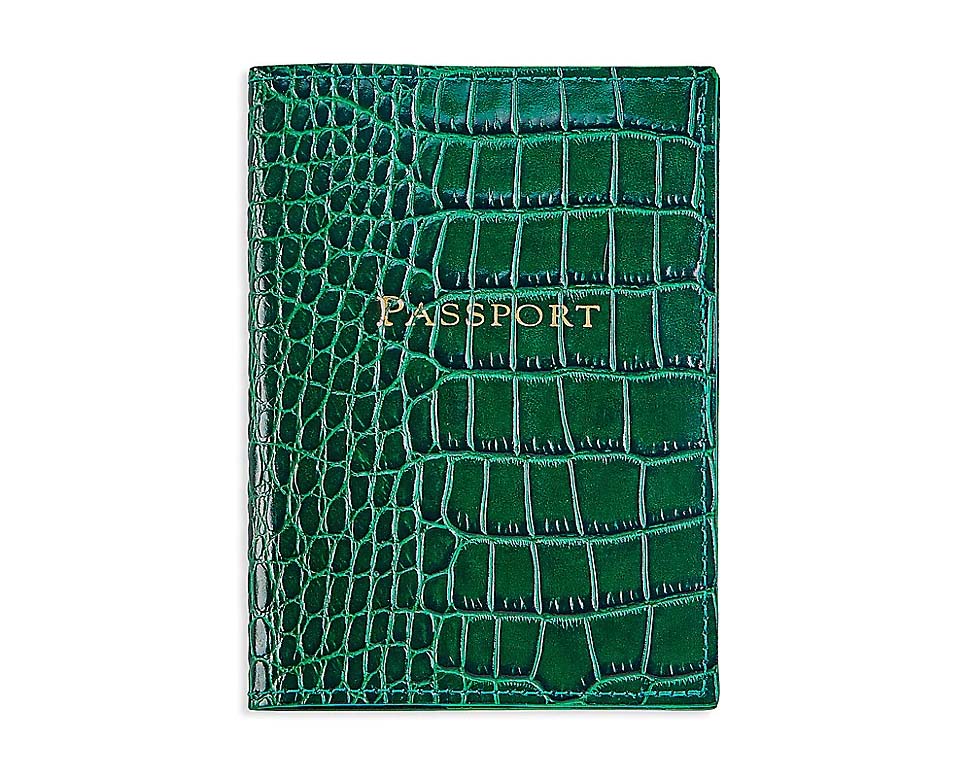 9 – Graphic Image Croc-Effect Passport Case
This passport case will cost you just $80, making it easily accessible and economical, whilst still retaining a luxe look. The cover is developed from leather, and an imprinted crocodile design on the top gives it a lovely golden age of travel feel
Fitting neatly into purse or pocket, this slim leather jacket features left and right pockets for your passport, customs card, or baggage claim ticket; and personalisation is available.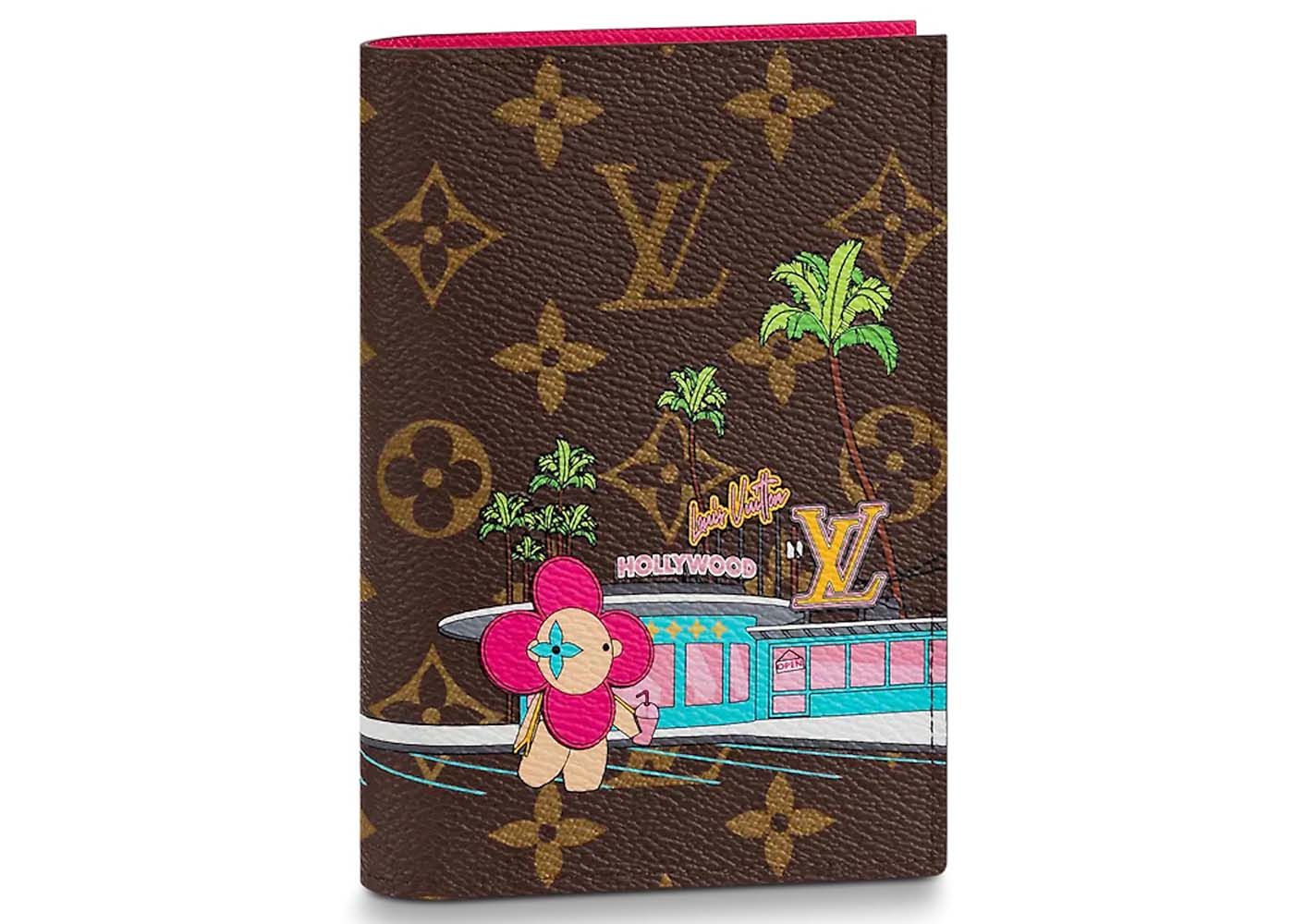 10 – Louis Vuitton Christmas Animation Passport Case
A special dispatch from Louis Vuitton on the occasion of Christmas has to be every fashion lover's favourite gift. And this one is particularly special, the infamous monogram overlayed with an illustration of their Vivienne mascot in front of a Hollywood diner.
The inside of the case has a bunch of patch pockets, passport pockets and card spaces, and is resplendent in eye-catching LV pink.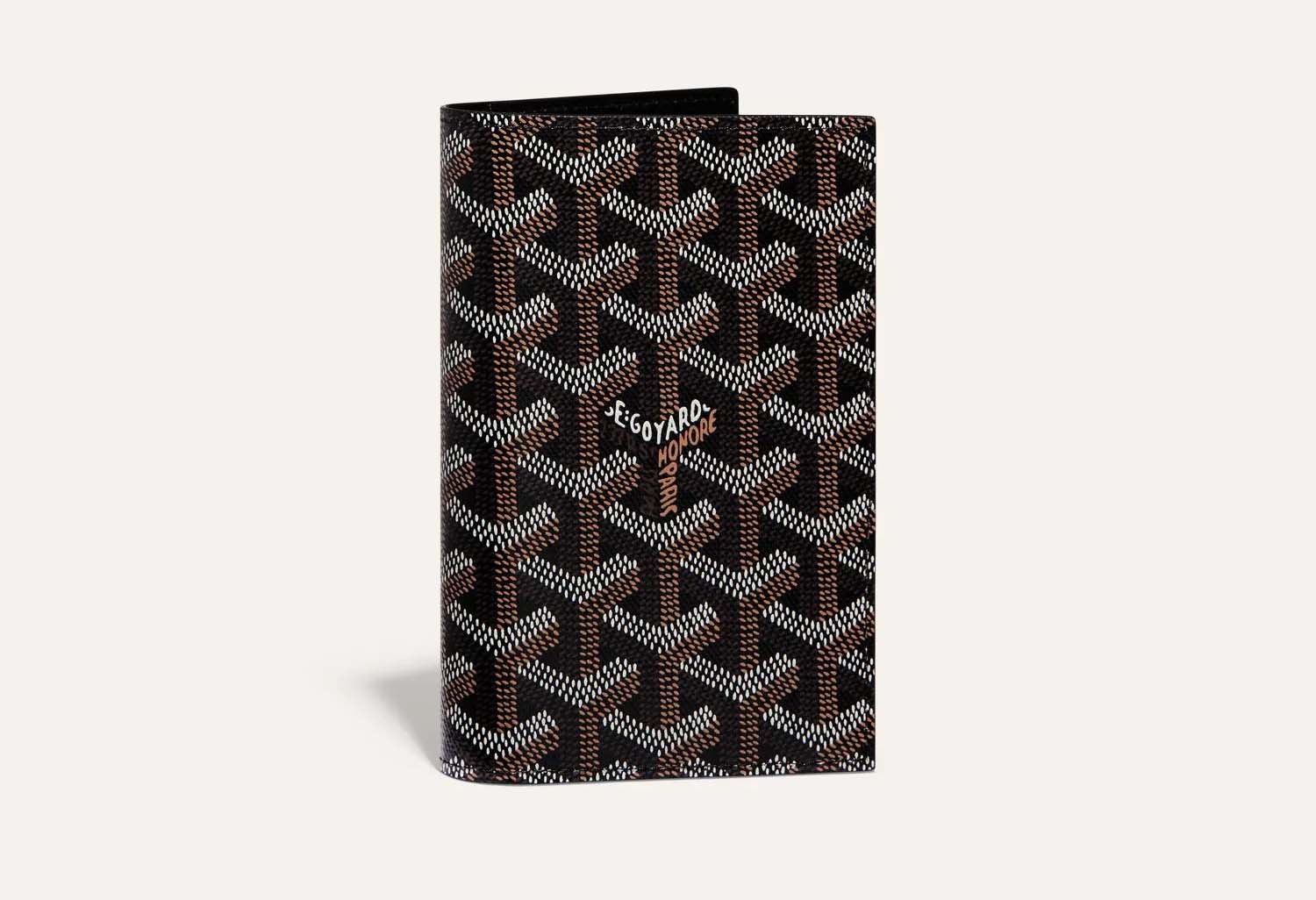 11 – Goyard Grenelle Passport Cover
The stunning graphic detail of this Goyard luxury passport cover (available in 11 striking colours) is enough to warrant a sale alone, but there's plenty more to it than meets the eye.
Made from Goyardine canvas and Vauzelles calfskin with a swanky yellow Nièvre goatskin lining, this designer passport holder comes with card slots, card pocket, partitioned pocket and flat pocket for your passport.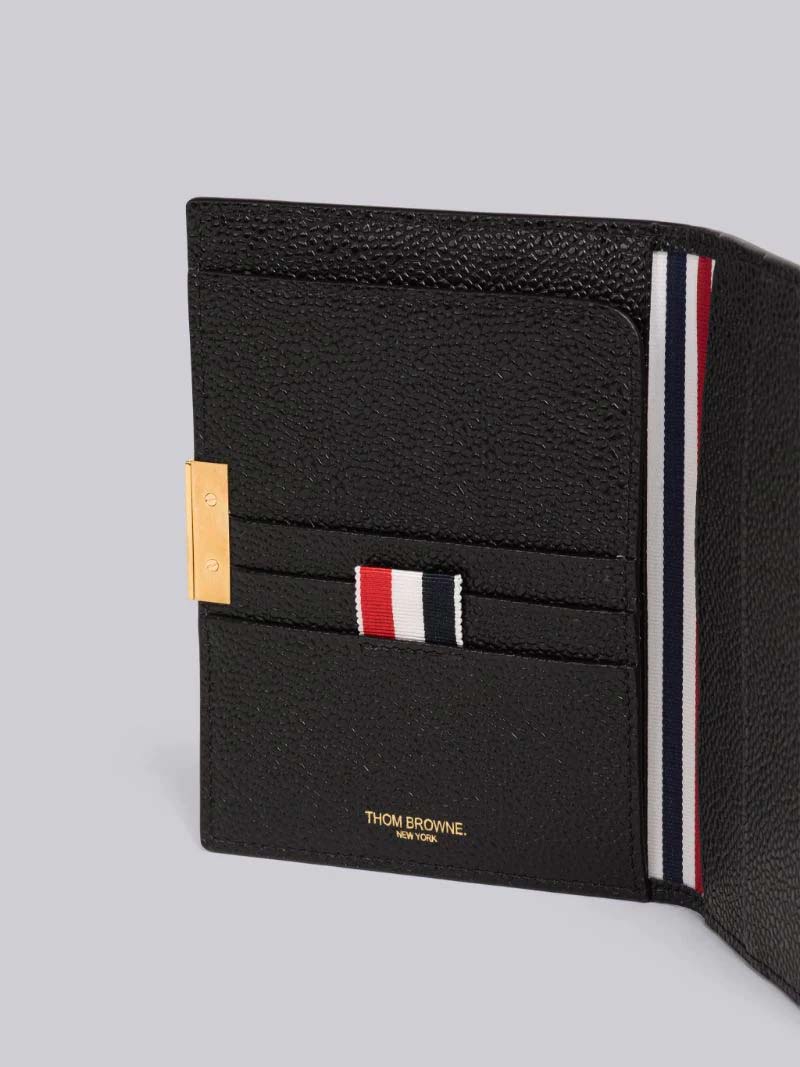 12 – Thom Browne Pebble-Grain Leather Passport Holder
This understated black leather passport holder with pebble grain from American fashion designer Thom Browne features a pebbled leather texture, a nice helping of interior card slots, internal slip pockets and an internal logo stamp. Red, white and blue striped detailing inside makes it an ideal gift for American friends or family.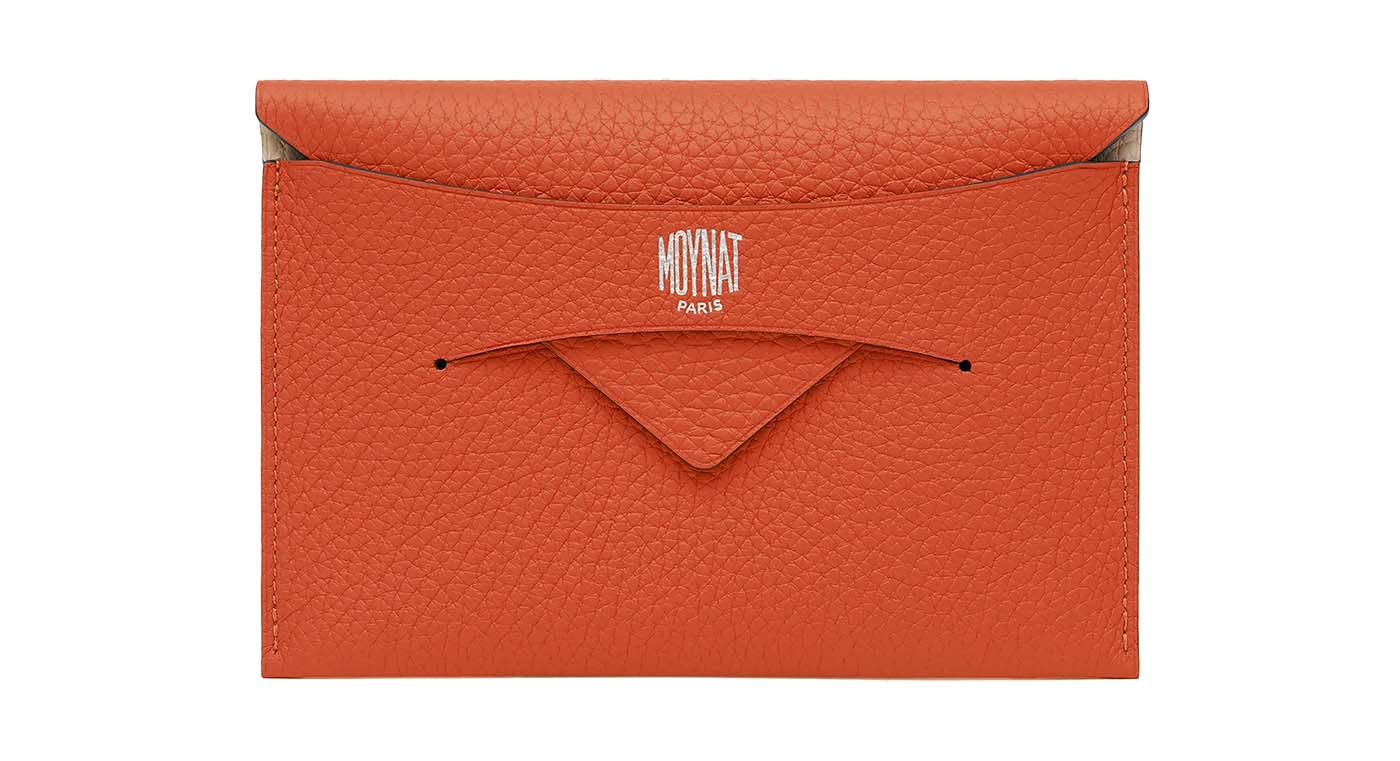 13 – Moynat Envelope Passport Case
These guys know a thing or two about luxury travel, Moynat are one of the oldest Parisian trunkmakers, which makes them a first port of call when looking for classic passport covers.
Their first studio opening in Paris in 1849, this envelope passport cover features a unique V-shaped closure that is an iconic detail nodding to the signature of their vintage trunks. It's available in four beautiful tones of Taurillon Gex leather.