Most of us would love to see our families over the holidays, but that isn't always possible. We're still in the midst of a pandemic, and many of us are struggling with cost of living increases. If you have different family ties or live a bit too far away, it may be more practical to stay at home.
Thanks to technology, there are plenty of ways to tear down obstacles that stand between you and your family. If you can't go home this winter, you can still connect in other meaningful ways.
With that said, don't forget to invest in some self-care. Being away from your family during a time when you're culturally "supposed to" can be a very emotional experience. It's important to know that you aren't alone and that it's still possible to have a very merry holiday season.
How to Connect With Family When You Can't Venture Home
If you're close to your family and want to feel more connected to them, you can build a bridge through gifts, kind wishes, and technology.
Here are 7 ways to spend the holidays virtually.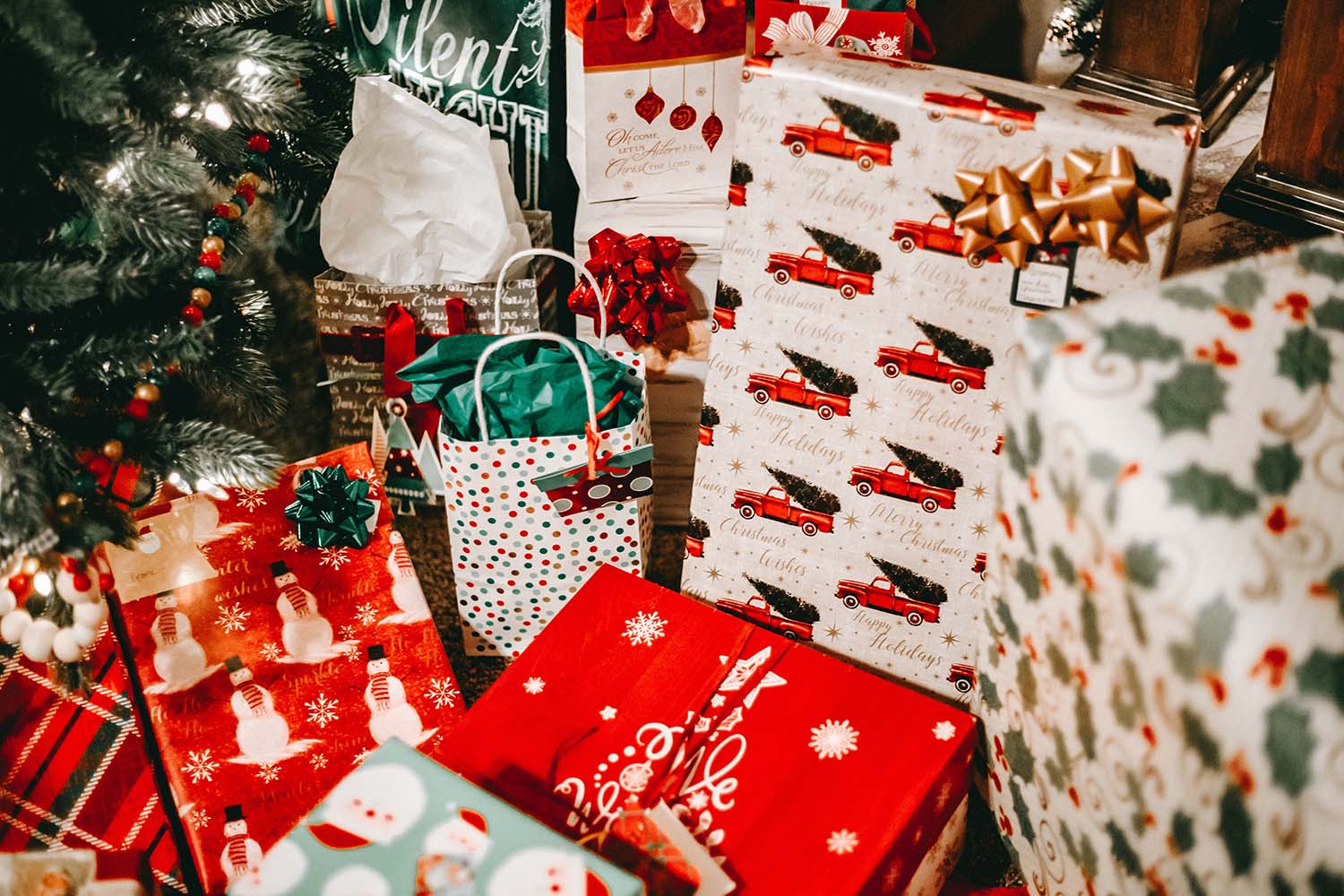 1. Buy Your Family Presents and Ship Them Out
It can be really fun to buy and pack gifts for your family, but you may be worried your delicate wrapping paper or neatly topped bow will get smushed after shipment. If that's the case, you could buy presents from a company that wraps its own products, like Nordstrom or Amazon.
Or better yet, you can participate in a baked goods or cookie exchange. Instead of baking your own batch, find a bakery near your family's homes and special order them something tasty.
2. Email an eCard With Gift Cards or Video Messages
Video messages are an inexpensive, eco-friendly, and versatile way to send seasonal greetings to your family, and so are gift cards. Plus, you can avoid the mall and expensive shipping costs.
If you can't send over a physical gift, consider emailing an eCard instead. At Memento, you add gift cards or a heartfelt video message to one of their free Christmas eCards. You can also personalise the design by adding your own text, a business logo, or customising the stamp.
3. Video Chat, Play Games, or Attend Religious Services
Video conferencing software has opened the door to virtual gatherings and celebrations. The best way to connect with your family is by staying in touch. Apps like FaceTime, Zoom, and WhatsApp allow you to speak to your friends and family (for free) at any time, from anywhere.
But if you want to do more than just talk, consider playing games, watching holiday movies, or cooking traditional recipes together. You can even attend various religious services virtually.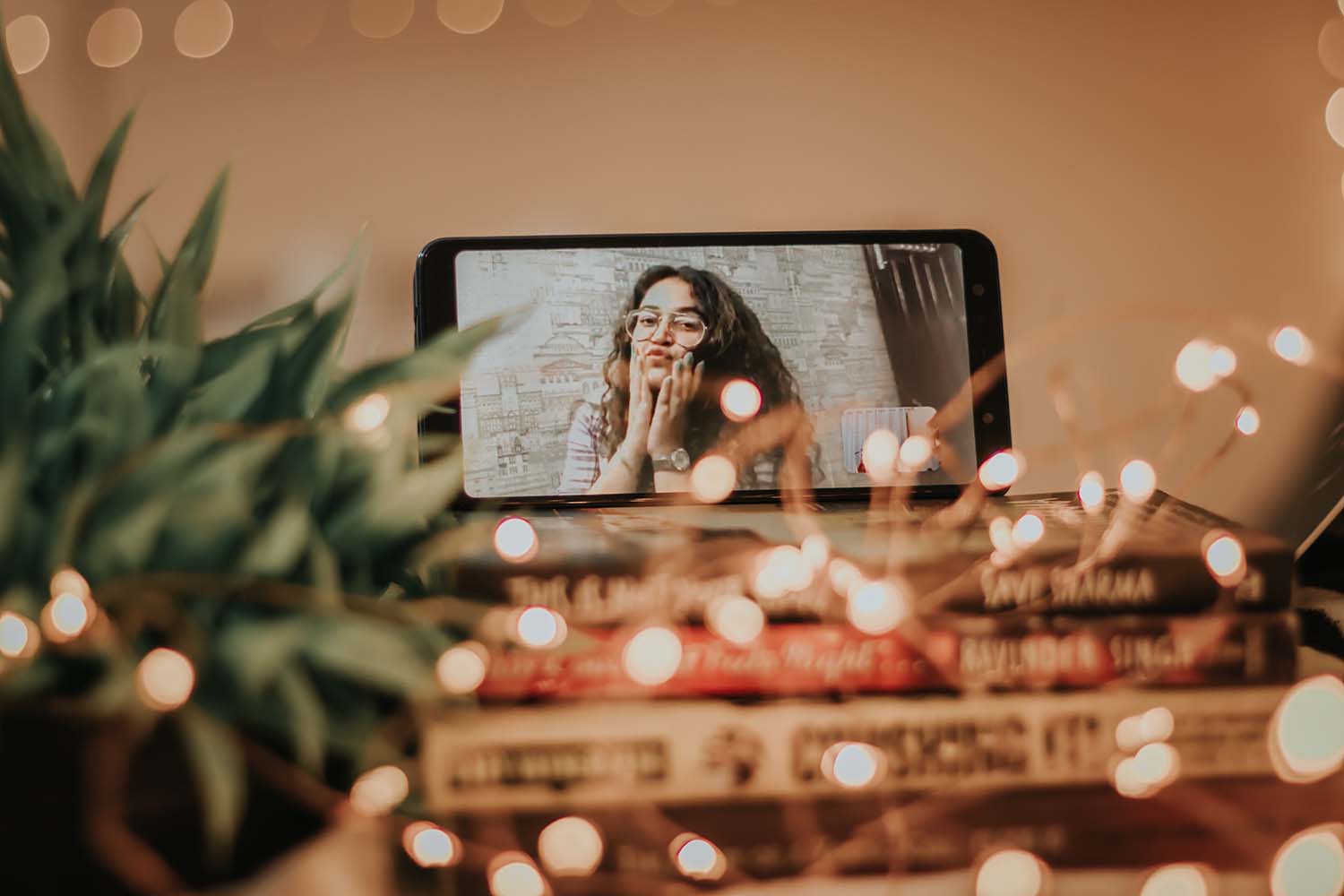 4. Go on a Video Adventure With Your Close Family
If you live in a bustling tourist city or you're spending time overseas, take your family on a video adventure. Take your phone with you across the city and show them key sights and locations.
Different cities and cultures celebrate the holidays in unique ways, and there's a high chance your family would love to see the world from someone else's eyes. While you're walking around, you can have a chat with your family and reminisce about past traditions and other holidays.
5. Do Something Nostalgic or Try Out a Family Tradition
One way to stay connected with your family is through nostalgia or traditions. Maybe you had a favourite movie you watched during the holidays or a comfort meal your parents cooked for you. If you have the means to participate in a family tradition, make sure you do so if it helps you.
Sometimes, jumping into a pool of nostalgia can make you feel worse, so be mindful of your mental health. Consider making your own traditions that don't elicit negative emotions.
6. Choose a Charity to Honour and Raise Money
The holidays are all about giving and charity. Instead of doing a gift exchange, choose a charity in honour of a family member (or on behalf of the whole family) and raise money for it together.
There are plenty of great charities that need your help. Project Linus, for example, provides handmade blankets for children in need. Another example is One Simple Wish, which offers love and care to thousands of children impacted by abuse or neglect in the foster system.
7. Spend Time With Yourself or Your Close Friends
Millions of Americans can't communicate with their relatives for many reasons, but that doesn't mean you can't feel connected to the people you love. Whether that's yourself or your friends, you can connect with the person or people you care about by opening up over the holidays.
Consider asking your friends to spend time with you or with them and their families. If you're by yourself, make the day special by decorating a bit, planning a nice meal, or watching movies.