Soho restaurant, The Palomar, has re-opened its doors following a redesign, version 2.0 featuring a lengthened dining counter, velvet-lined booths, and a selection of incredible new dishes devised by head chef Omri McNabb.
Serving the food of modern-day Jerusalem, the restaurant founded by Zoë and Layo Paskin in 2014 has garnered numerous awards over the years, leading the siblings to go on to open a string of London hotspots including The Barbary, Evelyn's Table, and The Barbary Next Door, among others. With Israeli chef Omri McNabb at the helm, diners can enjoy flavoursome fare influenced by the rich cultures of Southern Spain, North Africa and the Levant, all in damn fine new surrounds.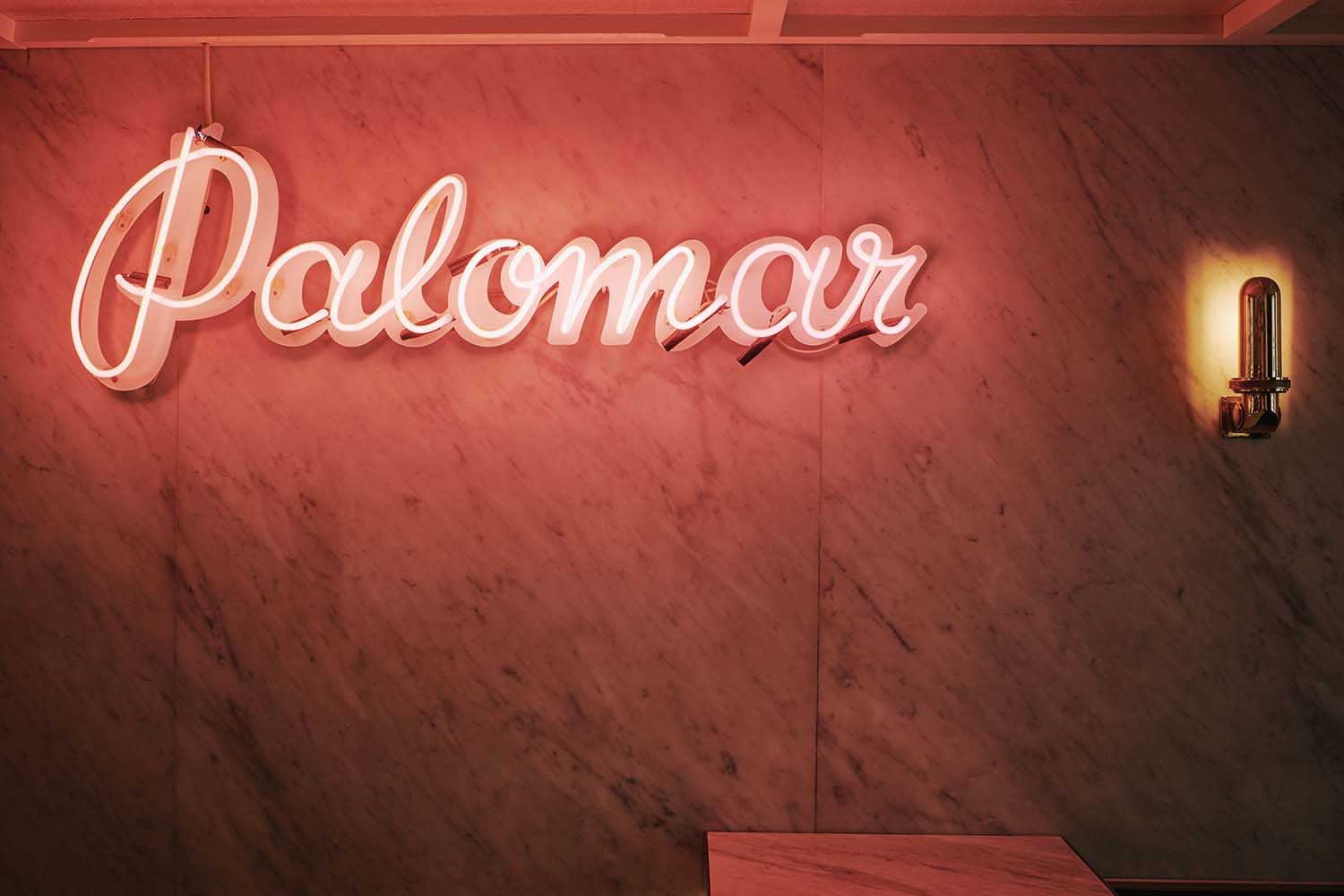 Architect studio, Archer Humphryes, were in charge of the re-design, creating a new era for The Palomar by adding more space and enabling it to flow a little easier. The lengthened dining counter as well as new, larger tables will mean that, for the first time, larger groups of up to ten guests will be able to dine together; alongside a new special counter bar area for parties of four. What's more, the front windows will open on warm days, with five new seats allowing diners to be in the hustle and bustle of Soho as they dine.
McNabb opted to keep the classic dishes, complementing them with new breads and dips such as manakish, a Lebanese flatbread, to dip into Ashkenazi Ikura, or zucchini tahini with candied walnuts. Next, enjoy Romanian Kebabs and Skewered Sweetbreads, or Dover Sole from the open fire grill. Slow cooked dishes for the winter include potjiekos: slow-cooked lamb neck with a herby green harissa.
Bringing together all the very best of the original restaurant and breathing fresh life for a new era of this popular neighbourhood spot, The Palomar Soho 2.0 is sure to bring the Paskin siblings continued success for years to come.