A city sauna with smart technology at its core, Elysium Spa was born from the desire to create a tranquil oasis in the heart of the hustle and bustle of city life.
Located in Bratislava's historical centre, the spa was designed by Andrej Olah, 
Filip Marčák and Matej Kurajda of GRAU architects and allows its visitors to book via an application, showing the real-time occupancy of the sauna and offering a 'Buddy' system, where you can invite your friends; as well as add on extras including massages and drinks.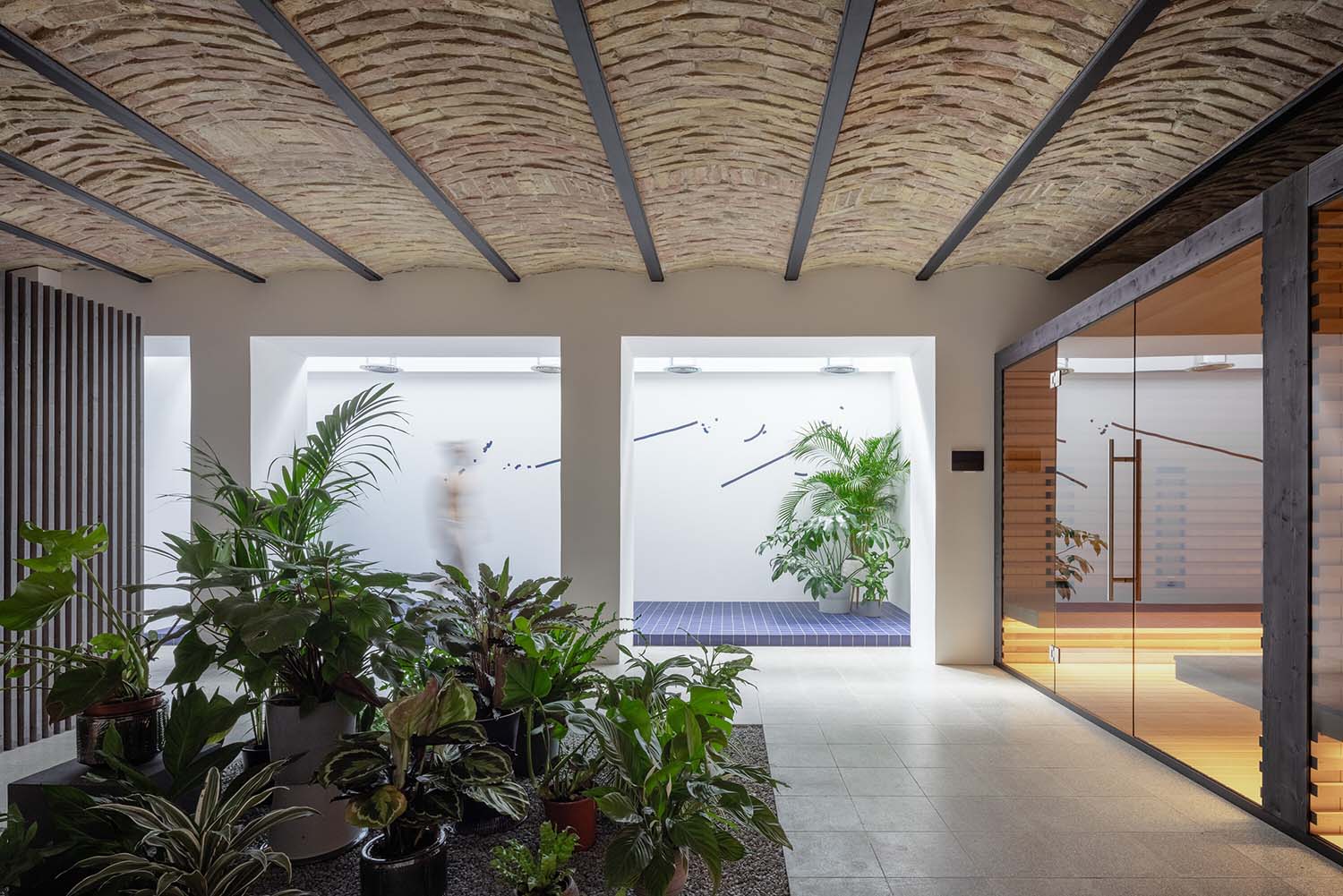 The concept is based on a minimalist combination of three elements: wood in the form of furniture, tiles and embedded elements found in the sauna, whirlpool and relaxation rooms, all which offer different atmospheres and stimuli. A temple for the body and mind, GRAU architects looked to the use of the word Elysium in Greek mythology when designing the spa, and thus created a meditative hiding place from the outside world. Referencing the historical Grössling City Baths, located close by, visitors are treated to purifying procedures of body and soul.
A hidden entrance from Grösslingova Street leads to the basement via an original stone staircase, and the original brick vaulted ceiling remains in what were the building's cellars. Down here, a combination of terrazzo, brick, cobalt and black cladding or wood materials on embedded objects, defines the interspace that winds freely around the entire spa.
With an outdoor terrace and sauna to be used when the weather is fine, Elysium Spa encourages visitors to book a slot, grab a friend and prepare for rejuvenation. Bliss.
@elysiumspa_bratislava
@grauarchitects