OEO Studio honour Kaare Klint's clean lines and superb craftsmanship in their redesign of Copenhagen's Designmuseum Denmark. The first major redesign since the iconic Danish designer and father of modern Danish furniture design remodelled the former Frederiks Hospital into a museum in the 1920s, OEO Studio have carried out work on several spaces including the new café and museum shop; founders Thomas Lykke and Anne-Marie Buemann creating new and exciting functional public spaces that retain a sense of place, whilst approaching the project with a level of respect for what had come before, gently touched with a vision for the future.
Engaging where possible with the original architecture, the result is an array of cohesive areas that build upon on and unite the original ideas behind the museum, paying tribute to the strong Danish tradition of fine craftsmanship and quality. The café is a 240 square metre all day dining venue, and home to a colossal centrepiece: a six-metre-long bespoke counter which is more architectural in appearance than your classic bar area; the proportions and detailing of the counter based on Klint's simple aesthetic paired with a high level of craftsmanship.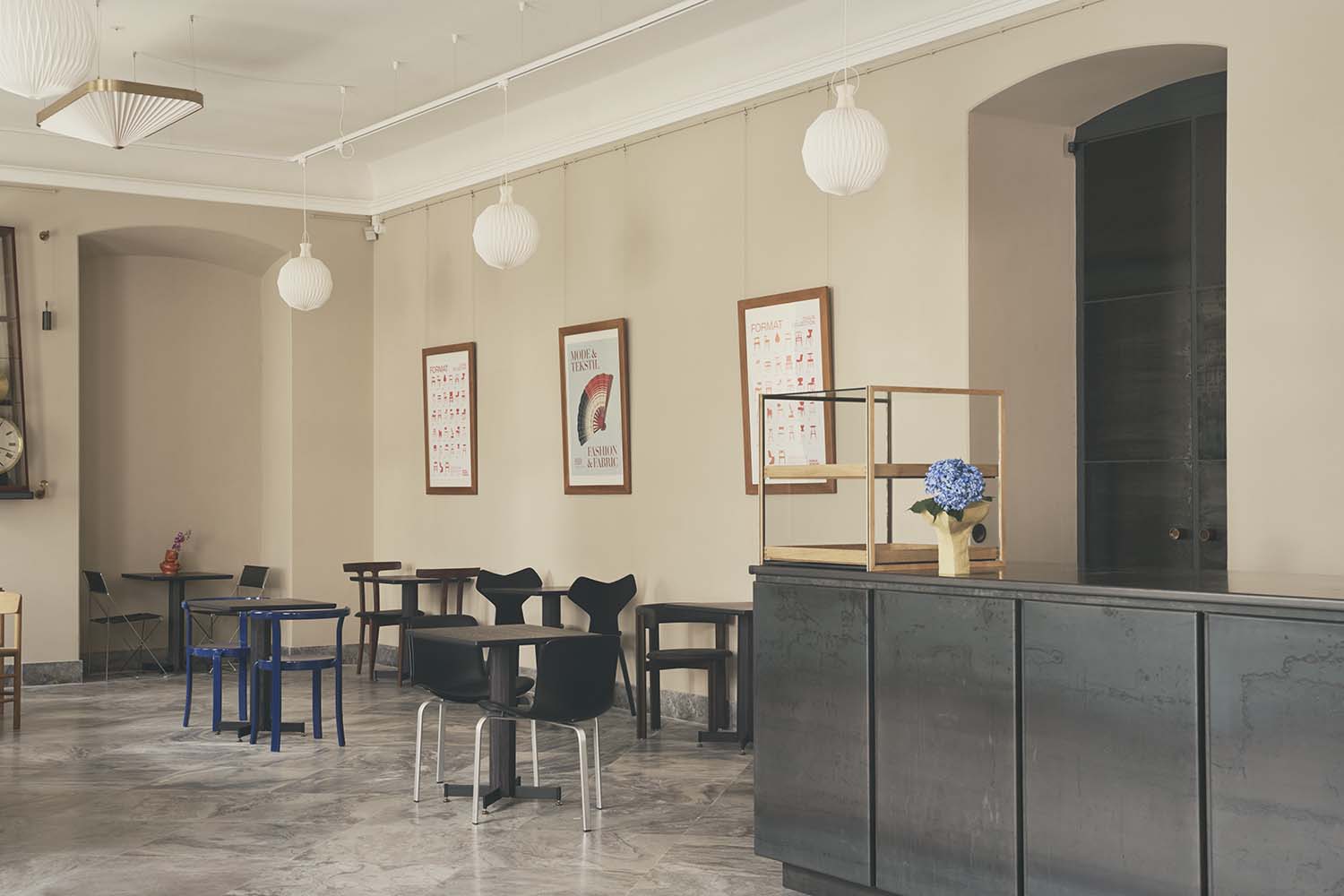 The Copenhagen-based studio also reintroduced the original Le Klint 101 pendant lamp in paper, Klint's design now juxtaposed with a new OEO Studio-designed ceiling lamp in brass and folded paper inspired by the architecture of the building. They also produced custom café tables and high tables which are paired with a dynamic curation of chairs by other iconics of Danish design, including the Principal Chair by Bodil Kjær; the Piano Chair by Vilhelm Wohlert; the Wishbone Chair by Hans J. Wegner and Drop Chair by Arne Jacobsen.
The museum shop incorporates glass cabinetry designed by Kaare Klint as well as other pieces that have been part of the museum's history, the overall design departing from that of a traditional museum shop to create a more fluid space with a series of small islands and zones.
Building on Danish design traditions to honour the "legacy of a master", OEO embraced a deep and profound understanding of Danish design heritage, something that is visible in every detail, blending timeless classics with an equally timeless vision for the museum's years to come.
@oeo_studio
@designmuseumdanmark