Set over 7,400 square feet with capacity for 200 diners, Rancho Lewis focuses on 'border-food-meets-cowboy-cookin,' the latest restaurant from acclaimed pitmaster, John Lewis, inspired by his childhood spent growing up on the border in El Paso; the eatery he describes as "more Mex than Tex," paying homage to the culture and cuisine of the West Texas/New Mexico region, whilst blending old-world charm with traditional border influences.
Designed by B. Berry Interiors and SDCO, diners can choose between indoor and outdoor seating. At 51-foot-long, the bronze-wrapped bar is one of Charleston's largest, and accommodates a further 30 patrons.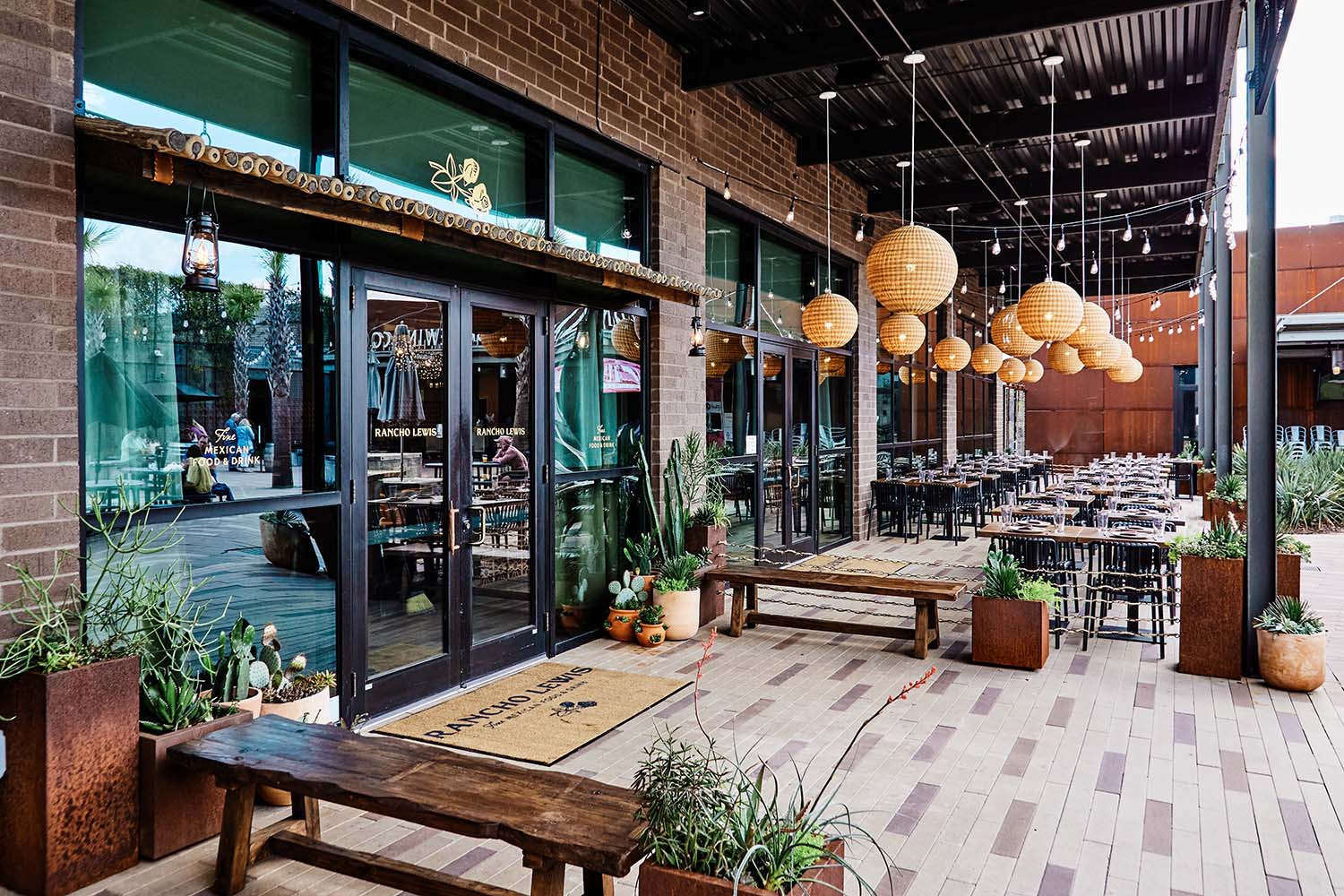 Lewis himself has curated many of the design elements here, adding pieces collected from his travels and on scouting trips, standout pieces including the antique cowboy chaps and lassos that line the Adobe-style stucco walls, handwoven textiles, and a walk-up tortilleria.
The menu is the pitmaster's interpretation of the food he grew up eating, and highlights regional ingredients from the Northern Rio Grande Valley, including Hatch red and green chiles, pinto beans, mesquite firewood and beef. From sharing plates to dishes such as Chiles Rellenos or Rancho Fajitas, each dish has been created with thought and intention.
Accompanying the food menu is an extensive beer, wine, agave spirits and cocktail list with signature cocktails including the Rancho Rita, Mexican Martini and Rattlesnake Milk, making this spot as much a watering hole and gathering place as it is a restaurant dedicated to hearty border cuisine.
For honest food, authentic aesthetics and a serious drinks list, this latest opening from the mind behind the famed Lewis Barbecue is a must-add to any Charleston itinerary.