From hidden bars and private hotels to secret rendezvous, there's a wide range of surprising buildings with quirky interiors you wouldn't know existed.
You wouldn't believe that the building would be iconic, beautiful, exquisite, and clandestine from the outside. Some were even built where no one thought. Imagine going through an ordinary-looking laundromat, only to get ushered into the hippest bar imaginable. Deceptive? Yes, we know.
Come along with us in this journey to find the most deceptive buildings with surprising quirky interiors.
Adults Only, Los Angeles
This upscale dive bar is situated in a Hollywood strip mall inside Sunset and La Brea. The bar entrance is designed to look like a fake Hollywood video store under the adult section, with a variety of movie posters and VHS tapes. Also, you'll find reupholstered church pews and hanging cathedral lamps that would catch your eyes. You'd only enter the bar after going through its deceptive entrance.
They offer a host of projected films inside, with people drinking and dancing late into the night. Most drinks there range from stone fruit mojitos to spicy mezcal margaritas.
The Desert Cave Hotel, South Australia
The desert cave hotel is the first-ever underground international hotel situated at Coober Pedy in an outback semi-desert place. The hotel, since 1915, has attracted people seeking an elusive opal.
It has luring property amenities like free WiFi and parking, a pool, an exciting bar and lounge, children's activities, airport transportation, and exquisite banquet and meeting rooms. The hotel even has a casino space.
For those who can't make it all the way to the Desert Cave Hotel, you can still have the casino experience by visiting sites like https://www.mrgreen.com/ca/ that offer the thrill of a casino, but all from your own location.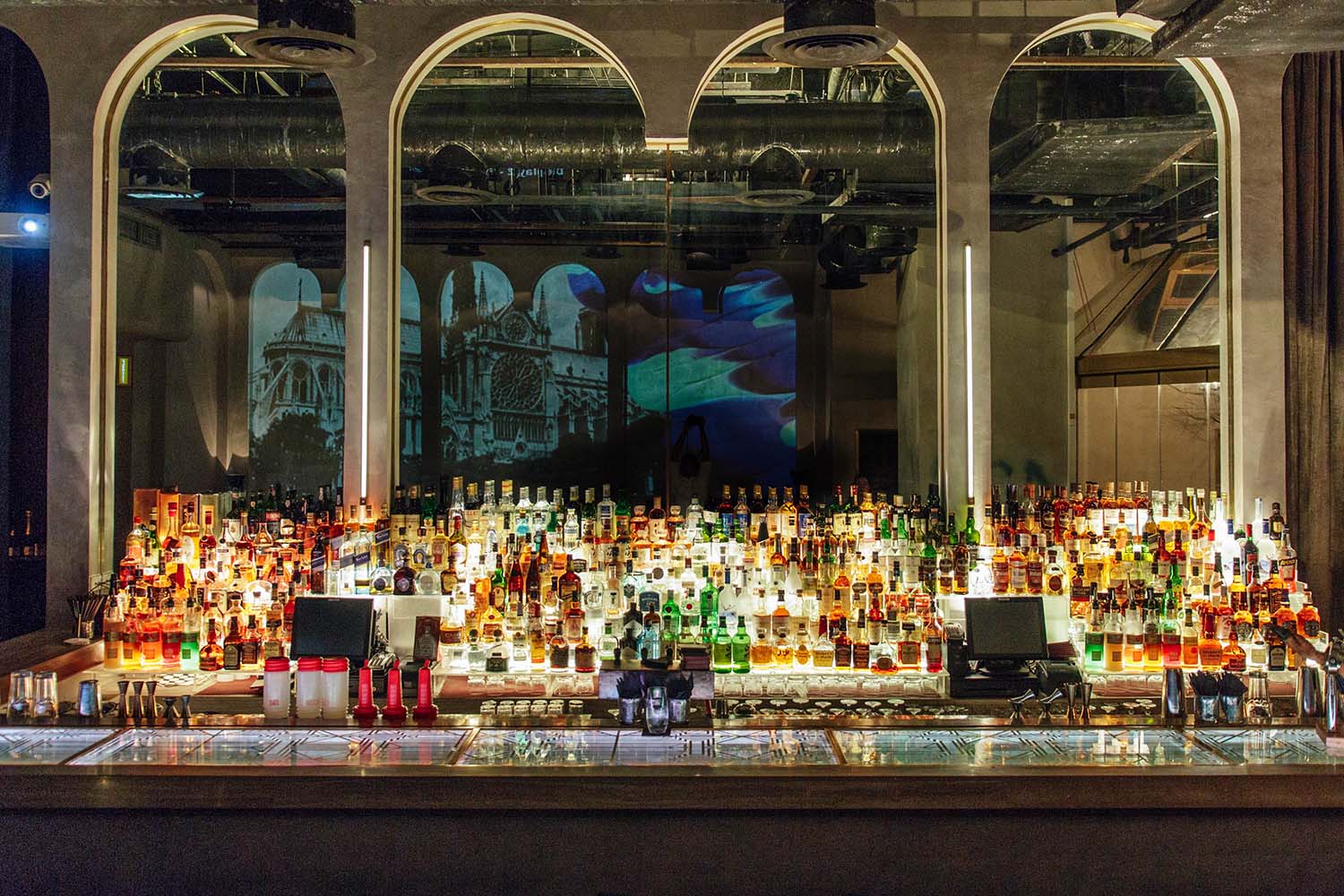 Bank Bar, Manila
This bar's outward appearance might not seem like the regular upscale place to have a drink. However, when you enter this Philippine convenience store, you'll find a hidden entrance leading to an exciting drinking den in the storage room.
The inside has velvet furnishing with a chic feel. Bank Bar offers a variety of consumables such as Manila cocktails and truffle french fries.
The Broken Shaker, Miami
The Broken Shaker is a hidden bar, like a backyard-shed size. The bar uses retro tropical decorations and a little Santeria candle foreboding altar. If you experience claustrophobia, there's a large outdoor patio behind the bar where you can take crafted cocktails and experience an iconic scene. Everything about this bar is extreme and unusual.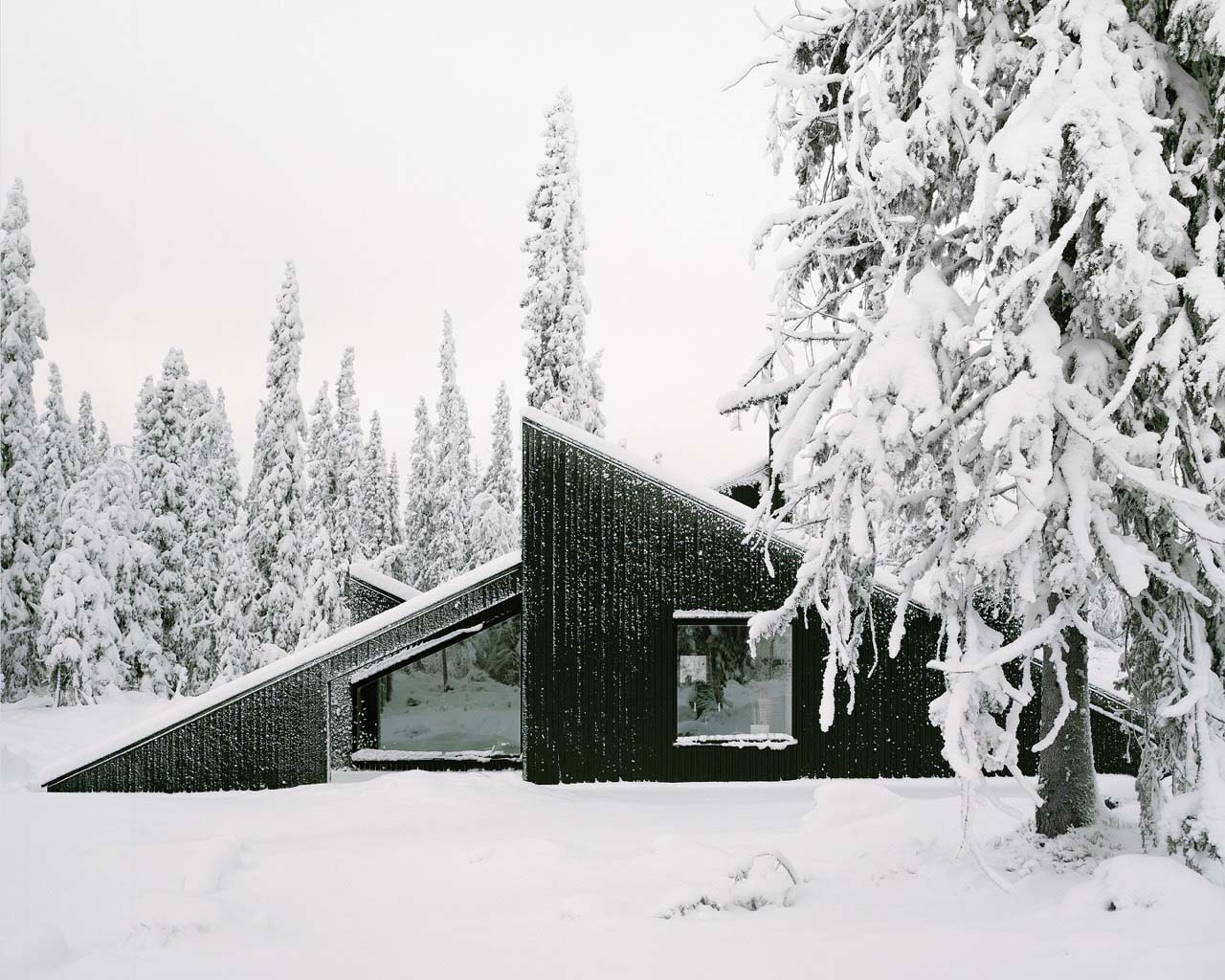 Cabin Vindheim, Lillehammer
This place is situated inside a forest close to Lillehammer in Norway. It has been built to appear like it is buried by snow, and it's like that most times.
The place is mostly like a meter of snow during winter, almost submerging its wonderful and weird property. If snow covers its roof, the building will appear like an artificial slope for ski-jumping.
Desert House, Yucca Valley
This house is dark and mysterious with a strange interior. It's located in the Yucca Valley, California, an arid region in North America. And sits at the edge of a private ranch with unobstructed desert views. The building was designed by Oller & Pejic Architects.
Desert House Yucca Valley is hard to find. You won't see any natural water source within miles of the house due to temperatures that mostly surpass 120°F.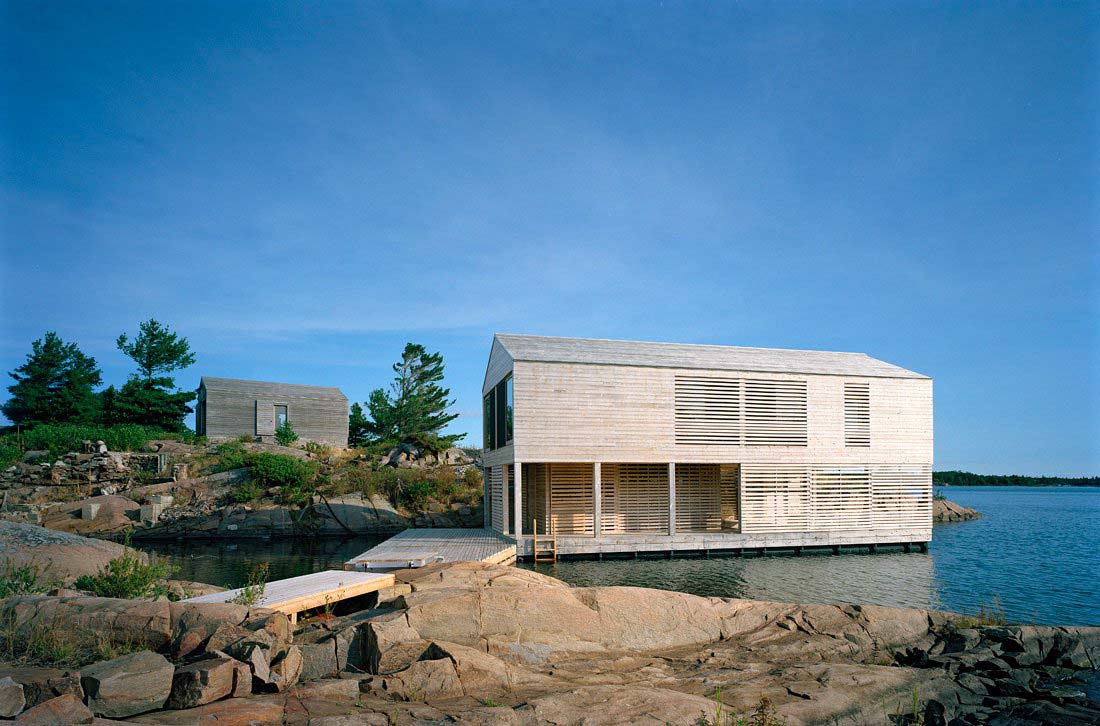 Floating House on Lake Huron, Canada
This is another building with surprising quirky interiors. The house is constructed on a floating frame in Lake Huron. This house is entirely rounded by water. You can only access the house from the mainland via a small side entrance that opens into the landscaped path.
When you're inside, the place can be an ideal hideout from the bustle and hustle of modern life. The inside of this two-story floating house features panoramic windows looking out at the water. It has strip lighting that highlights the premium frame ceiling, while its open-plan layout is designed with Scandi furniture.
Massaro House, New York State
This house, with an unusual interior, is situated inside Petra Island. It's a 15-minute helicopter distance from modern civilisation. The Massaro building is stationed 50 miles from the Northern part of New York, and it stands on the edge of the beautiful heart-shaped island.
The outward might not be interesting, but its inside resembles a work of magic. In its sumptuous 6,000 square foot interior, the building has four bedrooms plus three bathrooms. Its living area is finished using 18-foot high and advanced ceilings and some triangular skylights.
More so, the building outside has a helipad that makes the remote-looking outward luxury house accessible for people with affluence.