Chilean-born chef, Victoria Blamey opens Mena, a restaurant that nods to her South American heritage and the award-winning kitchens she has worked in the world over.
Located in New York's swanky Tribeca neighbourhood, the menu pulls inspiration from Victoria's years spent in the UK, Spain, Australia and New York City; with produce sourced from farmers and purveyors who are "creating communities through their commitment to responsible farming practices."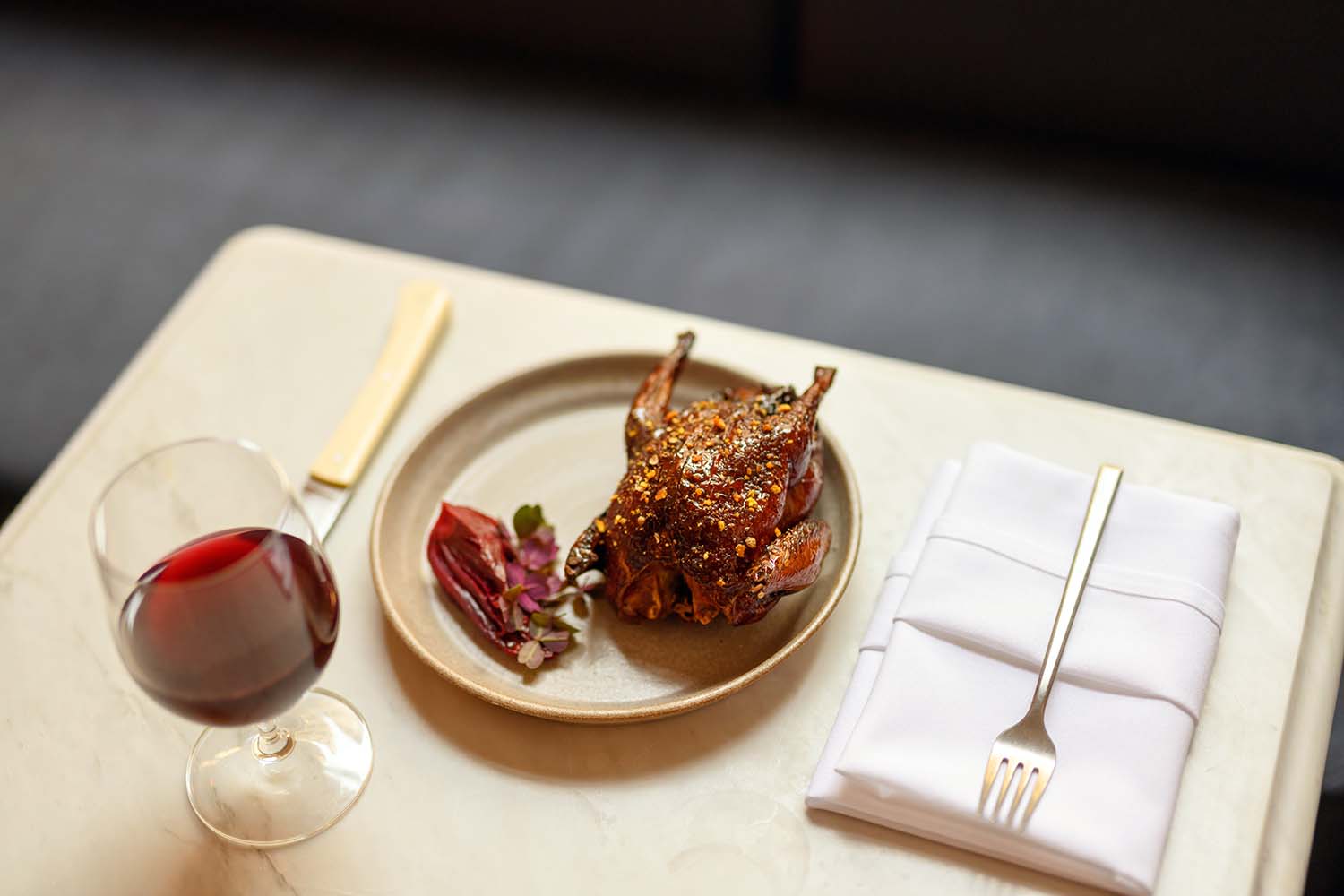 Deeply personal and designed to champion responsible farmers, producers and friends, dishes include Massachusetts Scallop with squash leche de tigre and aji limón; Fingerling Sweet Potato with plantain, white sesame and fermented Aleppo; Spanish Lentil with donko shiitake, trumpet mushroom, crispy shallot and vadouvan; Ojibwe Minnesota Rice with crispy sunchoke, hinona turnip, black trumpet and pecan; and New Jersey Monkfish with adobo mezcal, wakame seaweed and black quinoa.
Complementing the exquisite tastes of Blamey's high-end menu is a beverage offering featuring a global wine program, classic cocktails with a twist, and non-alcoholic beverages created by Gustavo Zamora.
The 50-seat dining room has been designed by New York City-based design studio, Cycle Projects, and features wall-to-wall windows that allow natural light to flood the space, cobalt blue banquettes, brass lighting, an expansive antique mirror, and barstool seating.
An intimate bar is where the organic wines are poured and the cocktails mixed, and it makes for a wonderful focal point. Celebrating the energy of Tribeca, Mena New York showcases photographers, ceramicists, and artists, and a rotating collection of black and white photographs will be on show in the main dining area.
Bringing together rustic heritage cooking with top-level concepts from around the world in a refined and restrained setting, Mena is set to cause a quiet storm in this corner of downtown Manhattan.
@menarestaurantnyc
@cycleprojects