The fish tank is home to the fish you have and love, so you must make sure that the interior of the fish tank is properly designed and interesting for your beloved pets. Secondly, it is not only fish that should be satisfied with the interior of their own home; fish tank decorations equate to decorations for your own home.
You must also consider your home's interior style and composition, as well as if the fish tank will fit inside your decor frame. There are numerous fish tank designs that can match the pattern of your own decorations. Therefore the possibilities are numerous when looking at fish tank decorations. Here are some tips on how to choose the best decorations for your fish tank.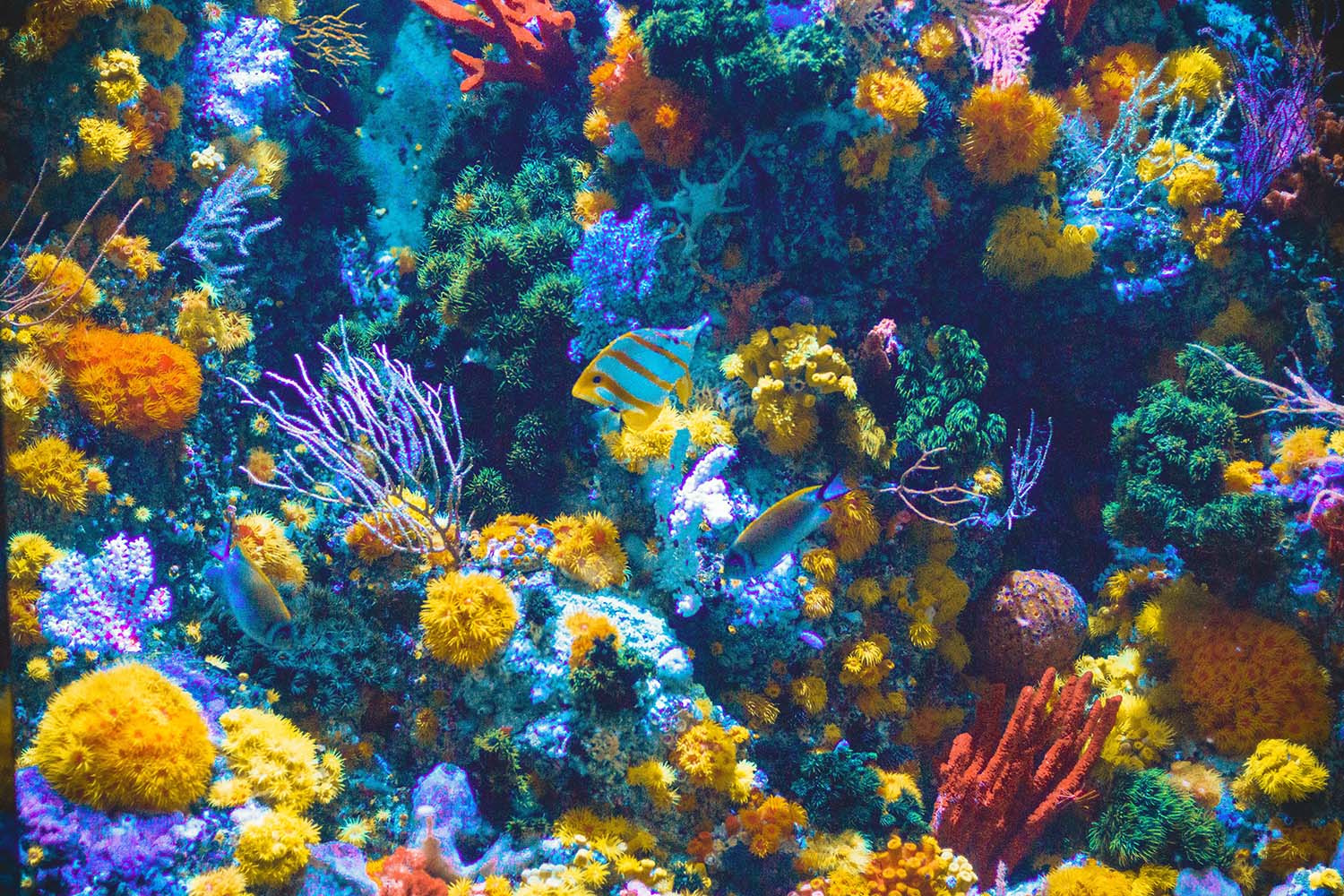 Fish Tank Color Scheme
Believe it or not, there is a colour scheme for the fish tank as well. This is more of the theme you are going to use in the creation of your fish tank. Do you want to go with monochrome? It is fine since there are numerous ornaments you can find to match the vibe and overall atmosphere.
There are some other possibilities like the natural organisation of the tank with some calmer colour scheme. On the other hand, you can go wild with colours. You can make an extraordinary atmosphere in your fish tank and certainly the most attractive piece in your home. So, just think about what works for you. Ensure the fish tank colour scheme works with your overall theme at home. You want your fishy friends to be a real part of your home interior design.
Rocks and Pebbles
It might seem like a good idea to just go to the nearby river or lake. Even to a beach and grab some stones and rocks of interesting appearance. However, you need to understand what are the best and most suitable stones and rocks you can use in your fish tank.
Some of the best rocks for a freshwater aquarium are Ohko Dragon Stone, Black Lava Rock, Texas Holey Rock, and others. Stones and rocks you are using in your tank are really striking moments. And it would be desirable to choose the ones that will fit the entire frame the best.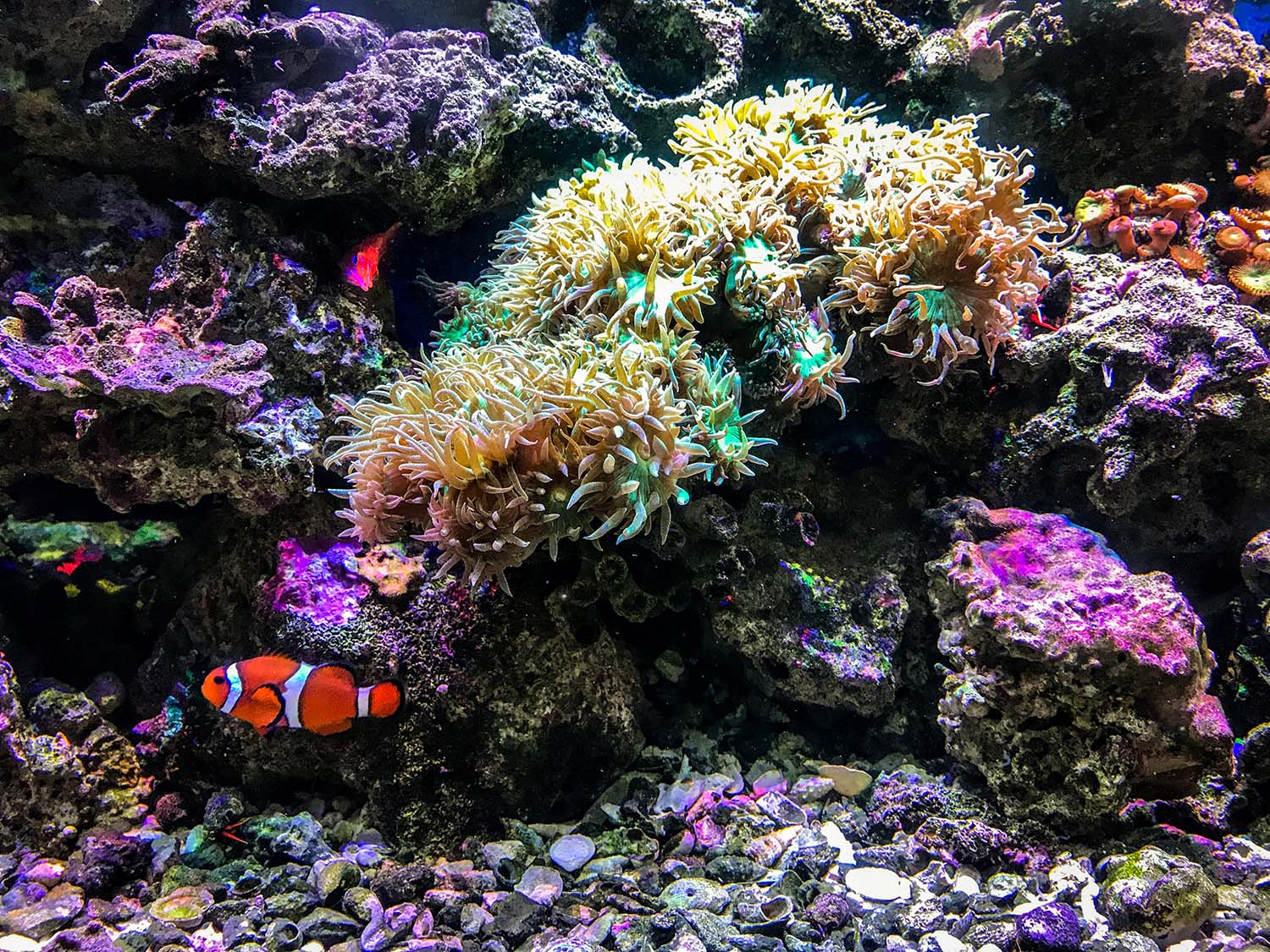 Plants
Plants are mandatory pieces in the fish tank, not least for the health of your pets. It is up to you to choose which are the ones that will fit your entire scheme. The best rule you can apply to create the interior of the fish tank is the rule of contrast. The funny thing is that fish adore plants. They love playing hide and seek in the seaweed or some other plants you use in the fish tank.
There's thousands of different species that you can use in a fish tank, and you can apply different styles to different settings in order to create an extraordinary atmosphere in your fish tank. You can use different colours and create a kaleidoscope of creativity for your little friends to buzz in and out of.
Real vs Fake Plants
Even though real plants are a tempting idea, you must bear in mind that real plants are living creatures as well. Therfore they need to be taken care of as much as your fish. These are definitely more interesting to the fish than the artificial plants.
Artificial plants are also fine but it is easily seen that they are indeed fake. Fish like real plants, and if you are considering getting these in your fish tank, make sure to understand all the care tips before you decide to grow them.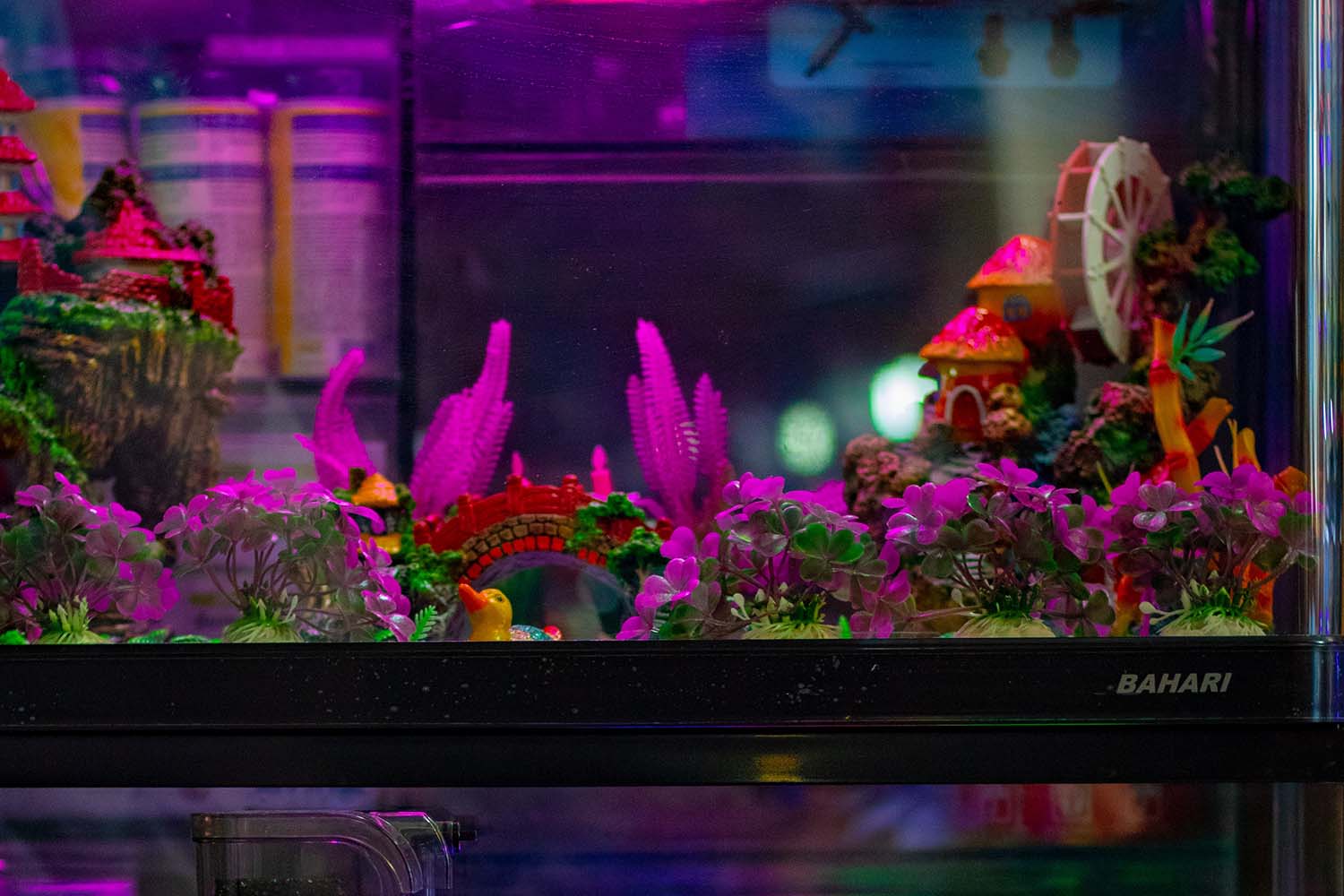 Fish Tank Decorations
When it comes to fish tank decorations, there are multiple possibilities you can use and it is entirely the part reserved for your imagination. Since there is some image created and you have the draft of how you want your fish tank to look, you need to stick to this one and find the decorations that will fit the frame the best.
You can use whatever you want and may make certain decorations yourself, such as a treasure chest. You can use your old jewellery box to make this one. For this, you can use colourful pebbles to make it appear like a chest full of jewels. Another idea you can use is small figures like plastic or ceramic figures.
Tiny pots that you can fill with sand, plants, or even multicoloured stones are quite appealing. But you can also leave them empty and drill some holes to create a wonderful playground for your fish.
Fish Tank Composition
The last thing on the list is the composition of your fish tank. This means that it is time to make the entire arrangement of the tank. Make the order of the things. You need to prepare the bottom of the tank first, then put the plants, and decorations are the final touch. The main point is that your fish are happy and content in their new home.
Building the fish tank can be quite a task especially because of the fact that fish are quite demanding creatures. You need to think of the details and the drafts you want to execute and to make sure that there is enough free space for them to feel comfortable.