We are already used to pearls not being just for special occasions, and know how to combine them with everyday clothes like jeans and regular T-shirts. But designers are going even further than that. Deciding to play with their shape, colour, size in a series of bold new pearl jewellery trends.
All major fashion houses, celebrities, and internet fashion gurus jumped on the trend head-on. You can see the fashion shows, red carpet events, and the internet full of interesting pearl jewellery pieces, clothes, and details. So what are some of the most interesting pearl jewellery trends for 2022?
Unique Pearl Earrings:
Since classic smaller perfect round pearls are not so hot nowadays, changing their size, shape, and colour made them popular again. Now they bring more uniqueness with each piece of jewellery and make the wearer stand out more.
Baroque pearls are very popular now, given their asymmetric shape. That makes every pearl unique and looking more artistic. Strands of baroque pearls in different colours, of different sizes, can go great with any outfit, whether formal or everyday plain one.
A single pearl earring is the biggest one among the pearl trends, and it's only getting bigger as more designers are flaunting them in their runway designs. Also very popular is the mismatched earring trend. Pearls with geometrically shaped metal earrings, colourful pearl drop earrings, and large hoops, be it single or mismatched can be seen all over runways and on celebrities.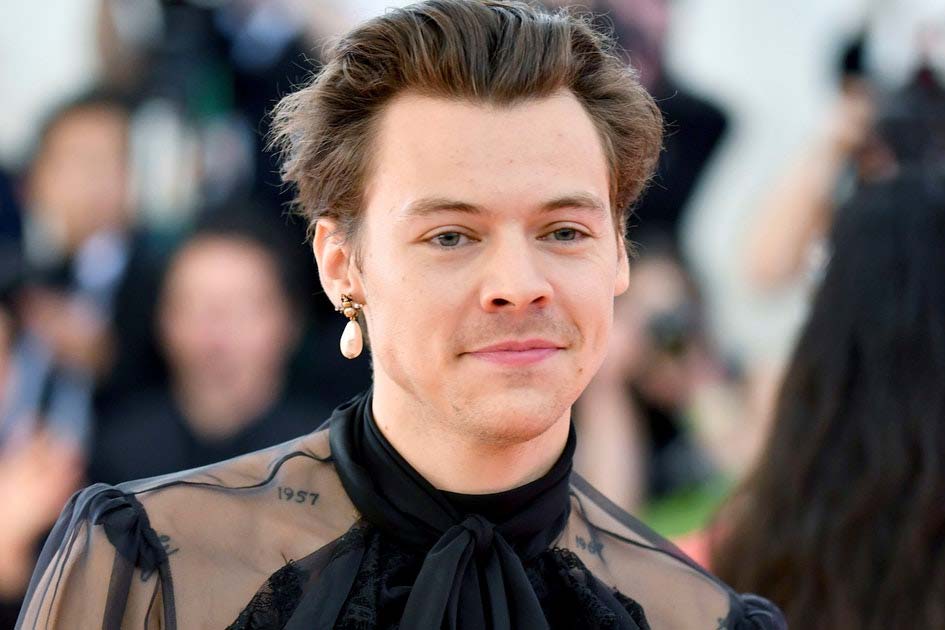 Men Wearing Pearls
Wearing pearl jewellery is no longer just a women's privilege. One of the most interesting pearl jewellery trends of late is that men have hopped on the pearl train. And more and more of them want aboard. So who do we have to thank for making pearls an attractive idea for guys too?
Pharrell Williams on a Chanel show in Paris wore strands of pearls around his neck. Many people commented on it, and it seems from that moment on, a jewellery fashion trend started, and it just kept growing. Pearls have been adopted by many singers, rappers and actors since then.
Harry Styles popularised the single pearl earring by wearing one in 2019 at New York's Met Gala. Since then he's been seen with a single pearl earring here and there.
He has also been seen wearing a necklace with Baroque pearls on practically every red carpet event and photoshoots ever since.
Clothes Dripping In Pearls
So much has changed about the look of the popular jewellery pearls; irregular shape, bigger size, and other colours besides white. So of course, after that, the moment came where we said "how about a change in where we wear them as well?".
The fashion world has gone crazy over putting pearls on clothes, shoes, and every fashion accessory you can think of.
The most common idea is putting them as buttons on a shirt, sweater, or dress. Since irregular shape and colour pearls are trending, if you put them on, let's say, a plain white shirt, they'll transform the shirt's look. Colours will make it pop, and odd shapes will make it look more artsy and edgy.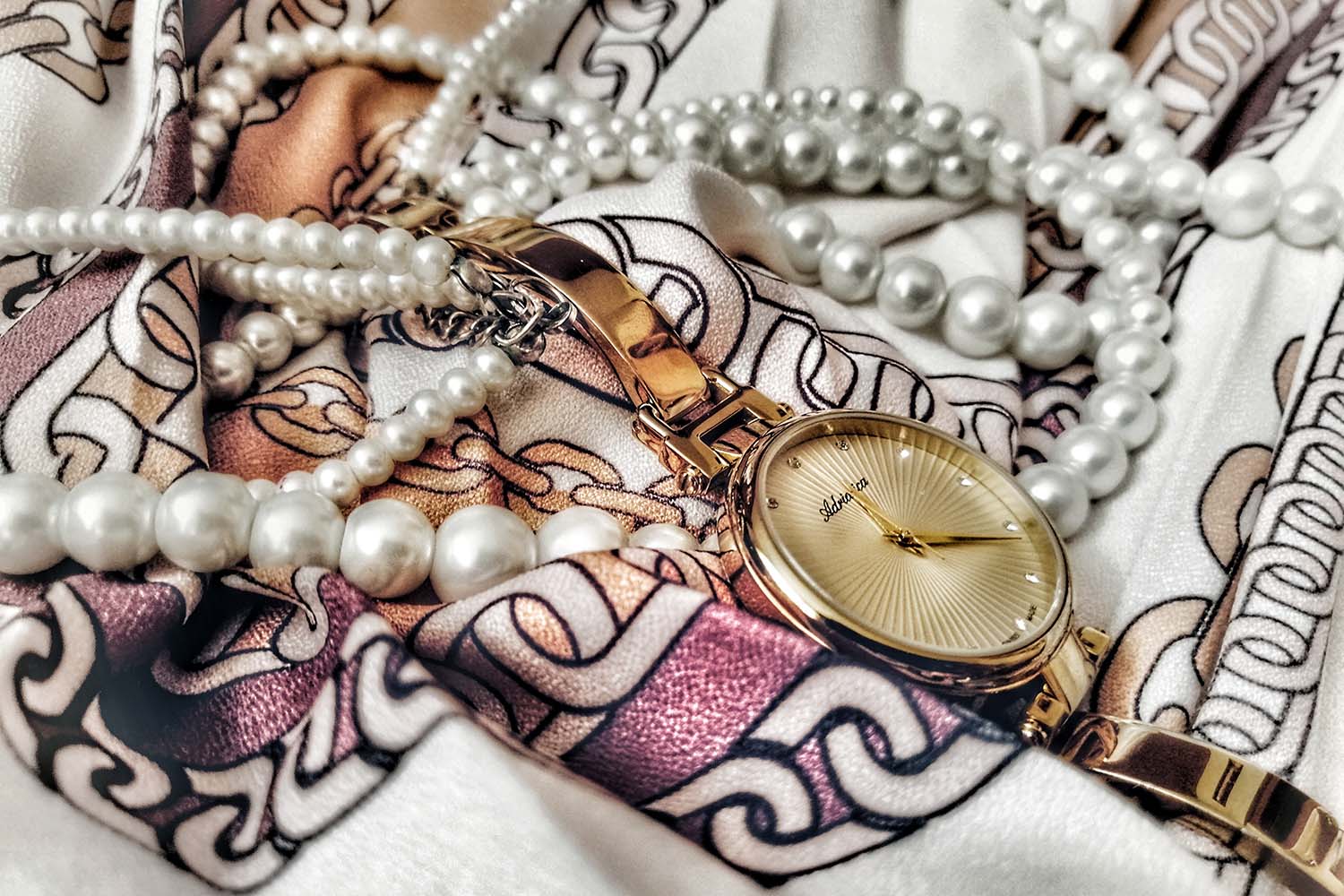 Pearl Accessories Abundance
As if clothes full of pearls weren't enough, we have purses, belts, (sun)glasses, and hair accessories that are oozing pearls. Chanel's giant pearl clutch, for example, had helped make the idea of pearls on a bag, or in this case – a pearl as a bag, very popular. Handles made of pearls and straps with pearl details on them are in almost every fashion house.
Hair accessories with pearls used to be reserved mostly for weddings. But now hairpins, clasps, clips, hair ties, hair bands, etc. are jam-packed with big pearls, and not just for the brides and for special occasions.
The popularity of pearly head accessories skyrocketed after Givenchy revealed their headband piece with oversized pearls in 2019's Fashion Week in Paris.
Pearls And Beads
As colourful beads are quite popular as well, combining them with pearls is a win-win situation. Whether mixing white pearls or some other shade with beads, their colours will make any pearl necklace, bracelet, or earring really interesting and modern. Mixes like these go well with both the classic white colour of the pearl as well as the others.
So whether you choose the classic white round-shaped pearls, or opt for the modern Baroque ones, their combination with beads always ends up as an amazing, beautiful piece.
Pearls With Chain Links
Metal chain links couldn't be farther from the pearls in terms of style. Chain links are more street style, edgy, modern, and often bold statement pieces of jewellery. While the usual pearls are the exact opposite of that.
Yet it seems they go well together. Piling on chains and pearls together is popular, as well as adding on some charms, and piling beads on top of everything. Especially if the chains are gold since that's another classy material sprucing up the look.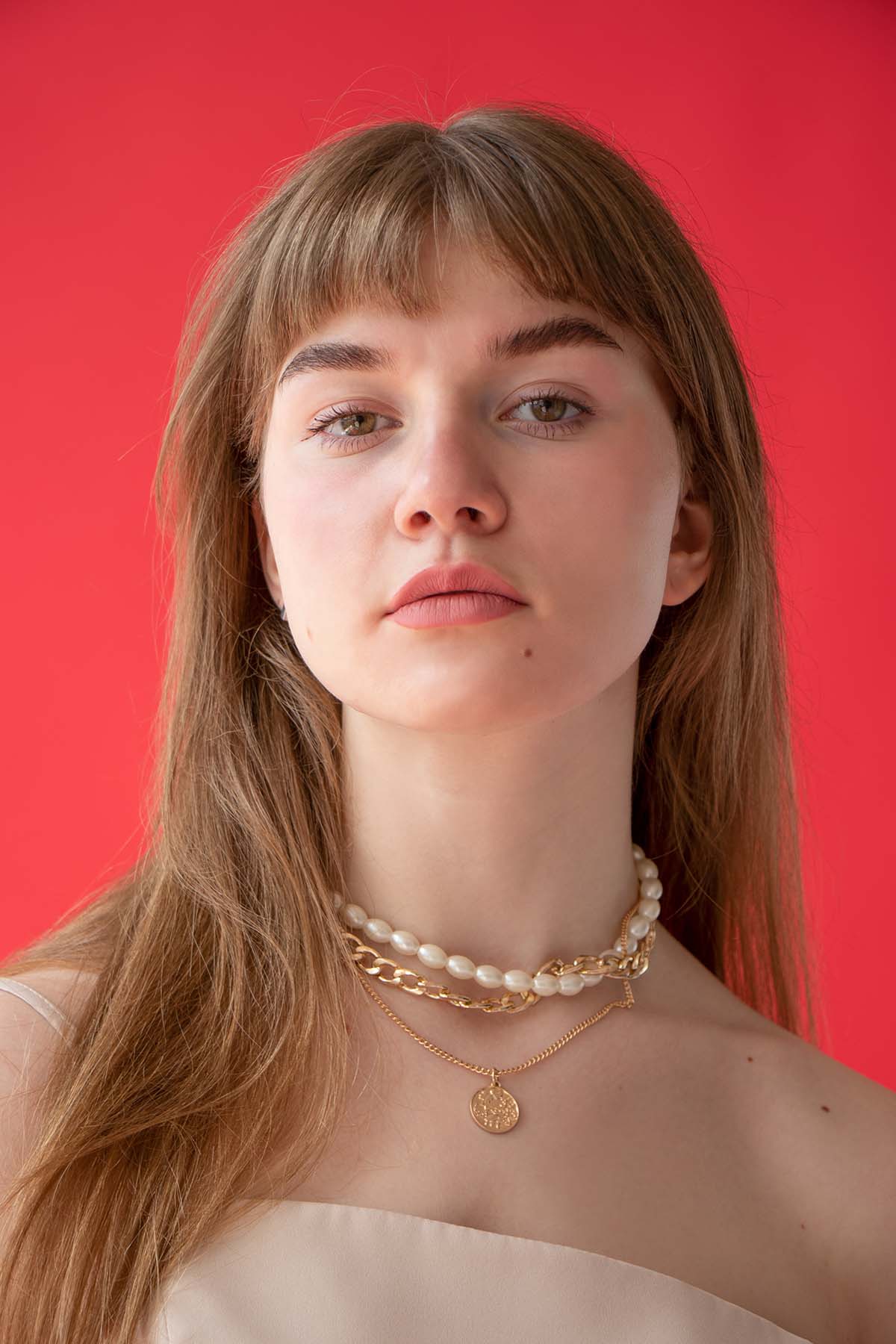 Pearl Chokers
Pearl chokers have gone oversized too. An interesting piece is the one in the shape of an open ring with pearls on both ends, a necklace, bracelet, and earring set. Chokers can make your neck look longer. If you don't have one, you can make it by wrapping a regular pearl strand around your neck, and maybe style it with a knot at the end. You can do this with a bracelet too.
If you'd like more details on your pearl choker, then perhaps add a brooch or a charm on it. You can add a classy vintage or an edgy modern piece to the pearls since the combination of those two different styles is also trending.
Final Thoughts
As you can see from these pearl jewellery trends, the pearl obsession is here to stay. For a while at least. So, if you're thinking about whether to invest in your pearly jewellery, clothes, and accessories, you should. You must have at least a few pearl pieces if you consider yourself a fashionista.
You won't have a problem finding what to match with your pieces to pull the right look since there is nothing you can't find without pearls on it. And the colourful pearls now give you more options when styling your look, than the classic white ones.