A place for those who take the road less travelled, Drift San José del Cabo emanates the laidback local lifestyle; the 29 guest room property a stark difference to the larger resorts found throughout the area.
Formerly an eight-key inn, owners TMC Hospitality have collaborated with local practice RIMA in renovating the existing property to design a space that draws inspiration from the shapes and textures of the surrounding landscape and coastline, whilst seamlessly combining the outdoors with the indoors through an integrated flow that captures the wonder of Baja California Sur and the easygoing, colonial feel of San José del Cabo.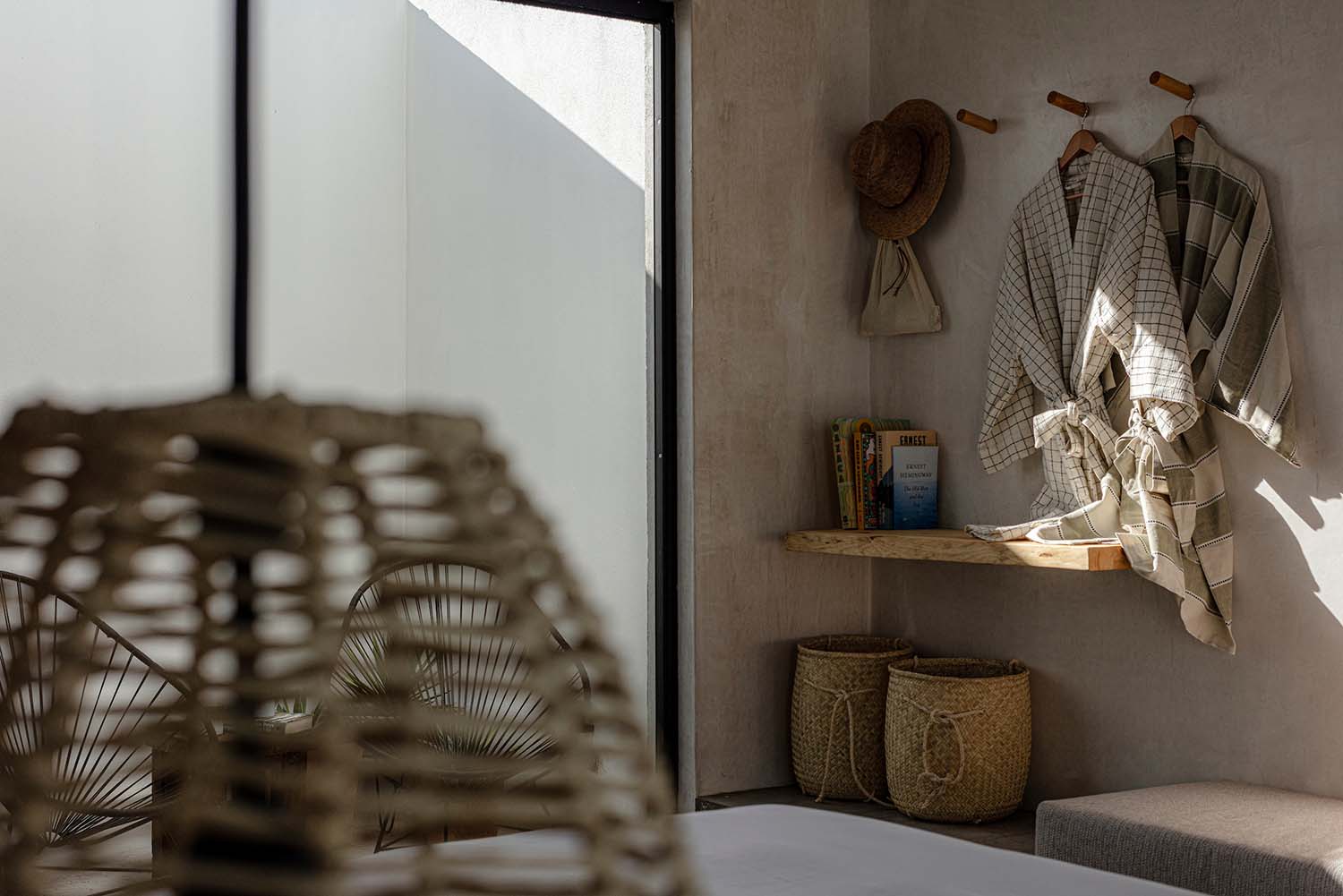 The first property to open under the Drift Hotels trademark (a brand that believes the way to travel is the way we should live, and thus created hotels around the world inspired by a love for the places visited and people met along the way) the San Jose del Cabo outpost exudes style and sedate relaxation. Boasting a courtyard pool, mezcal bar and a rooftop terrace, although said relaxation is encouraged here, the energy of Baja California can still certainly be felt.
The whitewashed hotel exterior provides a natural backdrop for native cacti and mango trees whilst throughout, guests will find a modern, minimal design approach composed of heavy raw materials, such as wood, stone and steel; all complemented by lush greenery. Rooms range from 215 to 322 square feet and include balconies, floor-to-ceiling windows, locally sourced organic textiles and colourful woven baskets that add a splash of colour to an otherwise austere space.
Locals and travellers integrate at the alfresco mezcal bar which is located poolside and home to pop-up taco trucks and Mezcal Exiliado, produced by mezcalero Artemio García over in the state of Oaxaca.
A welcoming retreat brimming with the vibrancy of its surroundings, Drift San José del Cabo is a place of design and disconnection, a boutique retreat that inspires travellers looking for an offbeat destination.