Queen Victoria's jewellery was a means of portraying her emotion, and the queen was surprisingly un-snobbish in her choice of bling. Maybe that's why the monetary worth of her pieces would also invariably outweigh by the sentimental value they carried.
You can find everything ranging from magnificent royal jewels to pebbles from the Balmoral estate set in silver in her jewellery arsenal. Today we are going to take a look at some of her timeless pieces which radiates her trademark style. So, without further ado, let's look at the most iconic pieces of Queen Victoria's jewellery…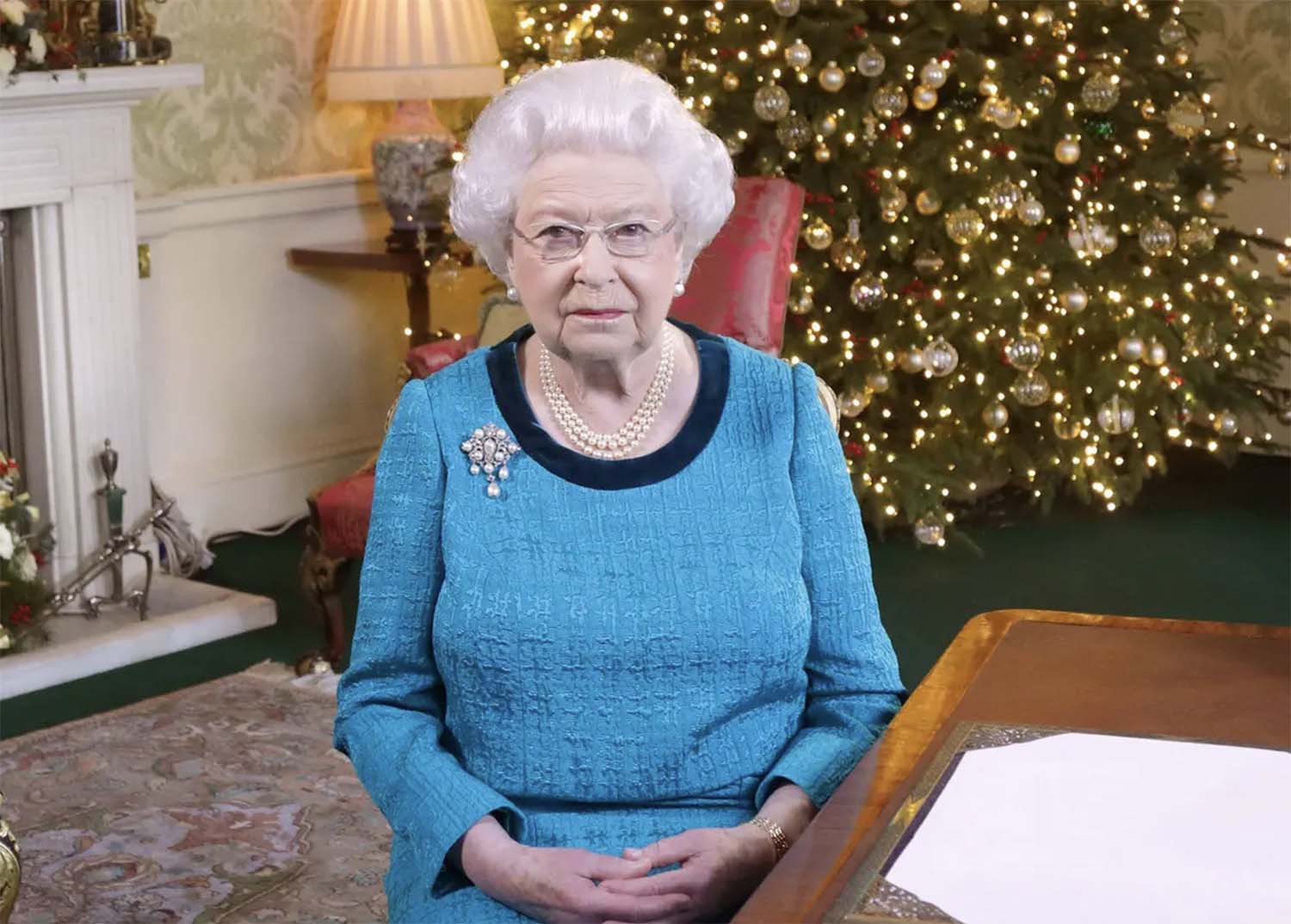 Queen Victoria's 11 Pearl Brooch
This majestic brooch features 11 large pearls with three as pendants and eight in an elaborate diamond setting. Various royal ladies to date have worn the pearl brooch, which has been designated as a royal heirloom. Pearls have long been associated with royalty. So, if you want the Royal look, think of this highly prized gem.
Queen Victoria's Emerald Tiara
Prince Albert would design this emerald tiara featuring cushion-shaped diamonds, 19 inverted pear-shaped emeralds, and step-cut emeralds. Queen Victoria would also wear this exquisite piece in a variety of portraits and also royal visits. So, quite the icon.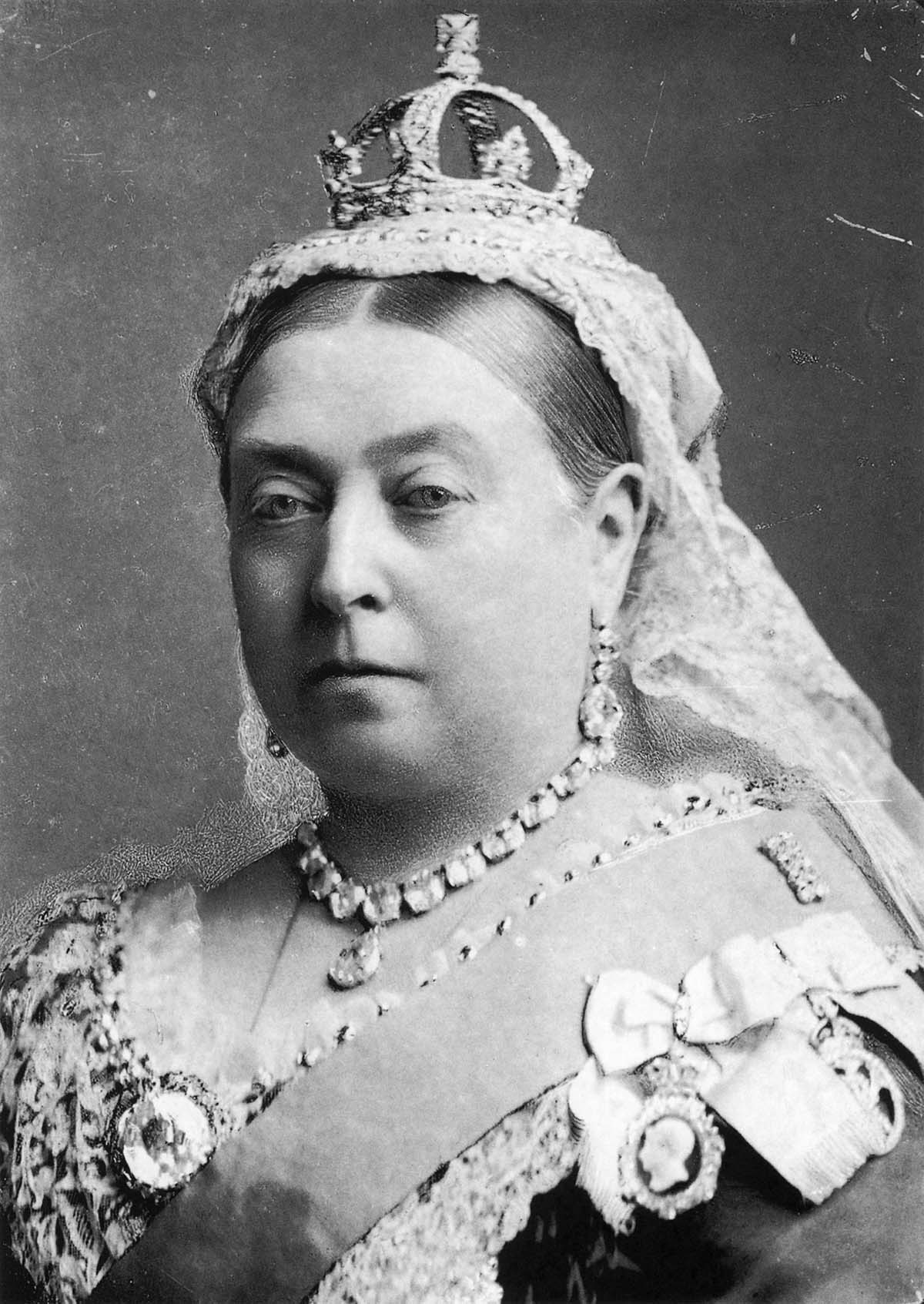 Queen Victoria's Golden Jubilee Necklace
This concoction of diamonds and pearls cost £5000 from Carrington & Co. The necklace is set in gold and features six detachable flanking links which can double up as brooches. Queen Victoria became very attached to the necklace and designated it as a royal heirloom for being passed down generations. The present Queen of England also adores this necklace and has been seen gracing the same on multiple occasions.
Queen Victoria's Diamond Bracelet
The bracelet features five links wherein each link contains nine considerably sized diamonds surrounded by diamond foliage. This bracelet used existing diamonds from Queen Victoria's collection following her accession in 1838. The Queen wore this dramatic bracelet in her official Diamond and Golden Jubilee portraits. It displays the sort of flamboyant wealth these out-of-touch folk like to show. Now a royal heirloom, it has also been passed down several generations of Royals. As have many memorable pieces of Queen Victoria's jewellery.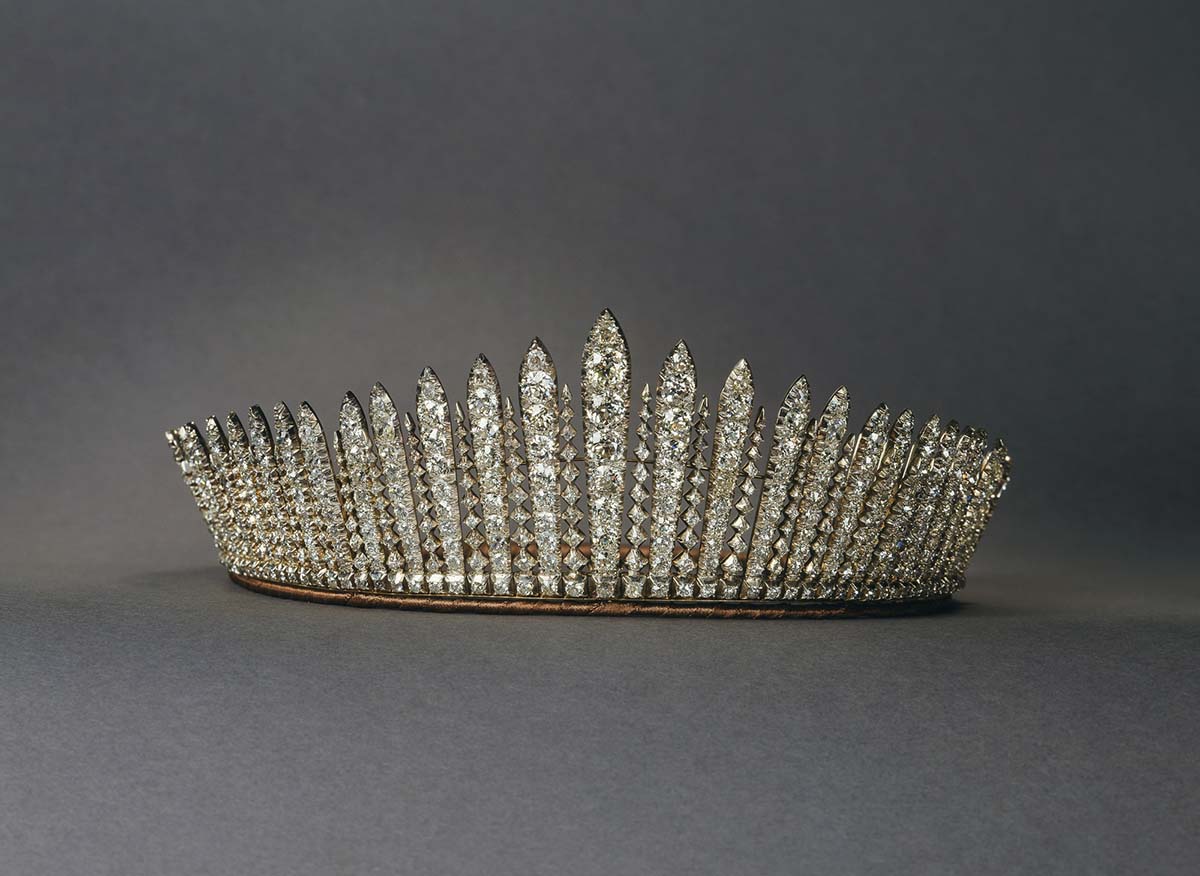 Queen Victoria's Fringe Tiara
Queen Victoria wore the 'Sunray' Fringe Tiara on her first State Opening of Parliament in the aftermath of Prince Albert's death. A sad day for ruling monarchs. The lightweight design of this tiara would be a favourite for the Queen in her old age. This diamond stunner also made a prominent appearance in her Diamond Jubilee portraits.
Queen Victoria's Bow Brooches
Queen Victoria would commission two large and one slightly smaller diamond brooch from Garrard with more than 500 diamonds in her collection. However, the Queen would not wear these bow brooches in an official photograph, and they would later pass down as an heirloom to other royal ladies. Queen Mary and Queen Alexandra hung diamonds creatively to resemble pendants, after which the brooch would see a new life as skirt ornaments and stomachers. Later, Elizabeth also wore the brooches. However, this time more conveniently on her hat.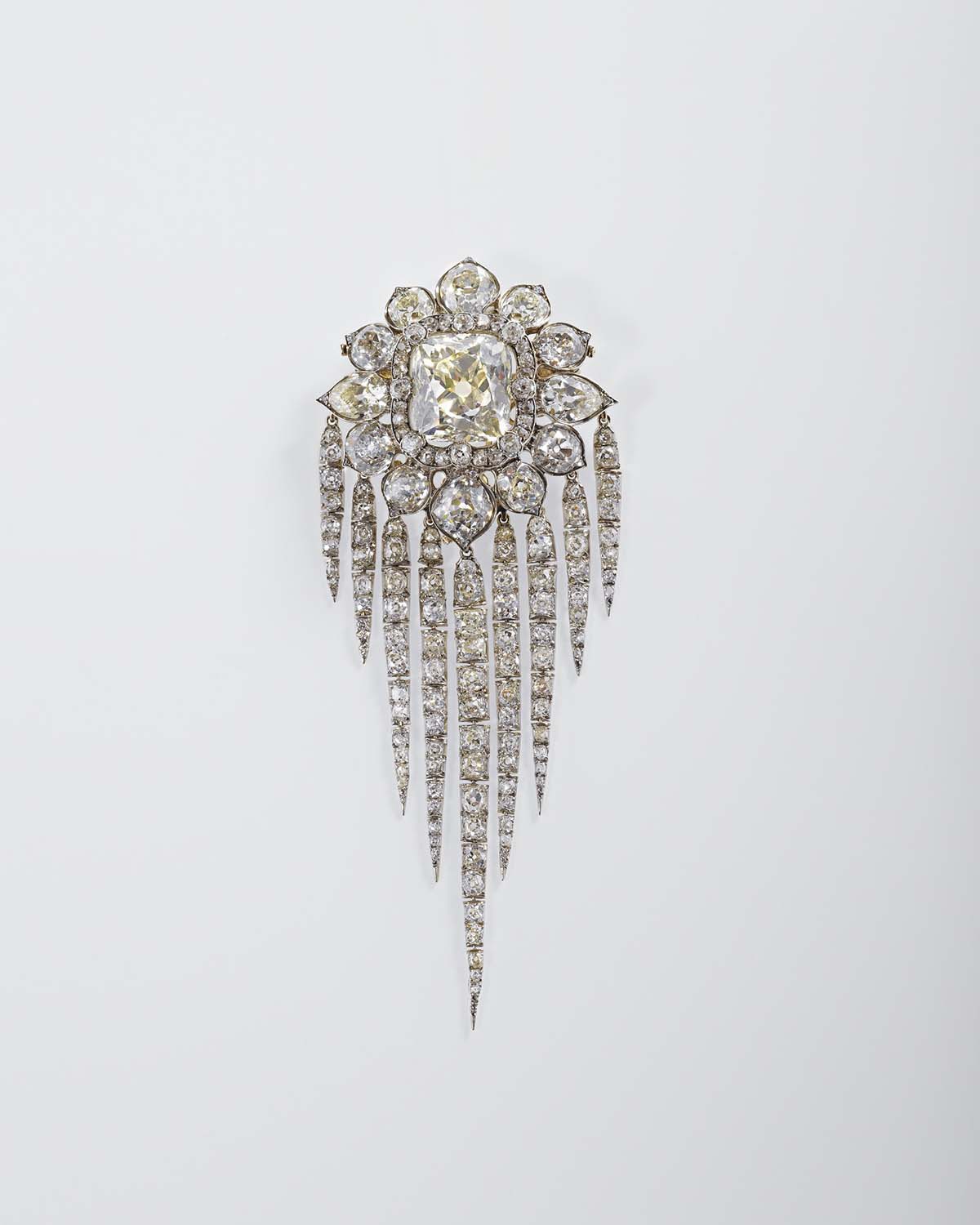 Queen Victoria's Fringe Brooch
The Ottoman Sultan Abdul Mejid I of Turkey presented an ornament to Queen Victoria which she dismantled partially in 1870 and set the diamonds in her smaller crown. She ordered a big diamond chaine de corsage from Garrard with the remaining large emerald-cut diamond. Something only such important folk can easily order.
The famous fringe brooch comprises nine suspended pampilles and 12 large brilliant diamonds that surround an emerald. Additionally, the Queen wore the Fringe Brooch in various portraits till her old age. As such, it is one of her most iconic pieces of jewellery.
Queen Victoria's Pearl Earrings
The pearl drop earrings of Queen Victoria featured two diamonds, each that suspend a large pear-shaped pearl. These earrings became royal heirloom following her death and were worn by Queen Elizabeth II following her accession. She also notably wore it on various portraits alongside the Golden Jubilee necklace of Queen Victoria.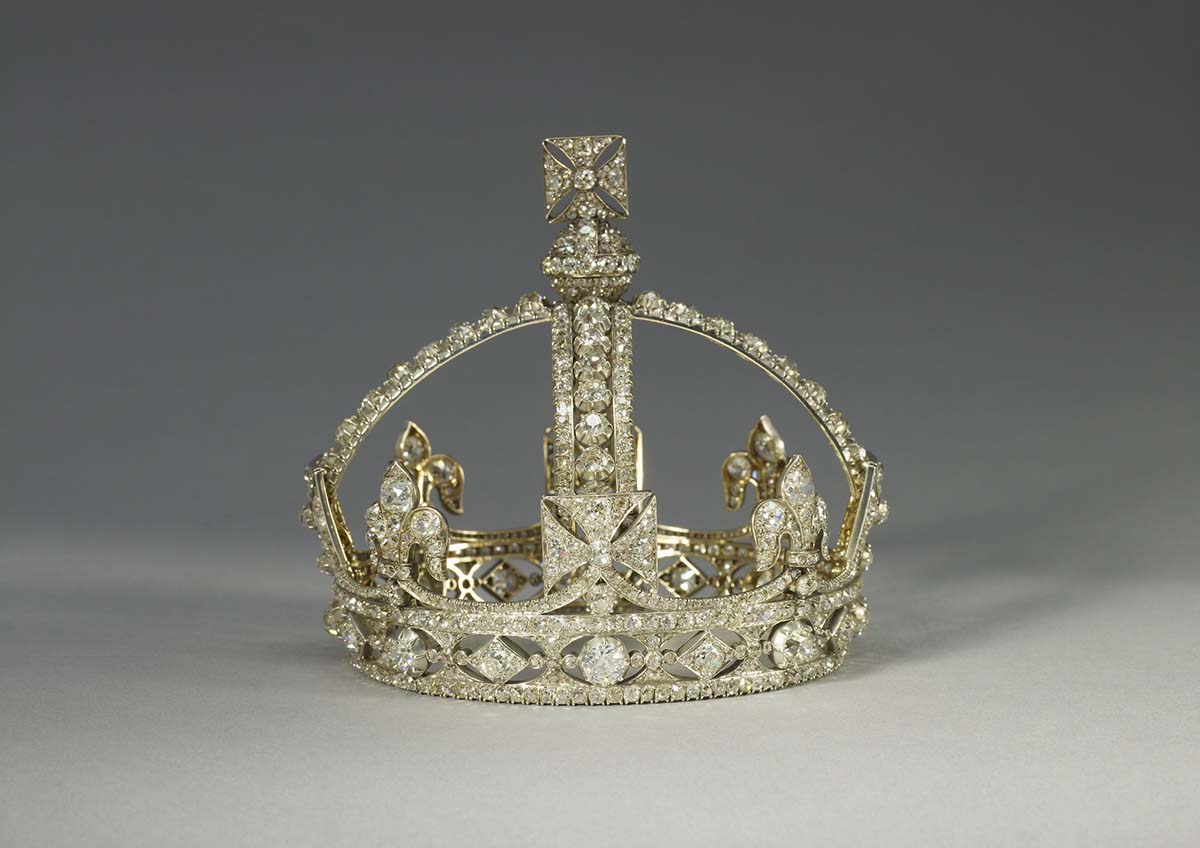 Queen Victoria's Small Diamond Crown
Victoria would commission this small diamond crown in 1870 from Garrards for being worn over the widow's cap while mourning Prince Albert. At this time, she found it difficult to wear the heavy George IV State Diadem and Imperial State crown. The small crown had an exquisite diamond base and an openwork silver frame, set with 1187 diamonds. Some of these diamonds also came from the diamond fringe brooch made in 1856 by Garrard.
The Queen wore the crown in 1871 at the State Opening of Parliament. It became her favourite piece which she also wore to different official portraits including her Diamond and Golden Jubilee in 1893 and 1887 respectively. Like many of these pieces, it stays to this day with the Royal Family.
Queen Victoria had a major influence on every field of life ranging from fashion to politics. Furthermore, modern designers still draw inspiration from these timeless designs, many of which are a class in themselves. So, when you look at a piece of modern jewellery, think about its inspiration. What looks contemporary today may have its roots in a Victorian past.