Sunday in Brooklyn heads to London's Westbourne Grove, bringing with it the warm hospitality, tasty fare and craft cocktails that've made it a Williamsburg staple since its conception in 2016. The new locale marking the first foray onto international shores for founders Todd Enany, Adam Landsman and Jaime Young.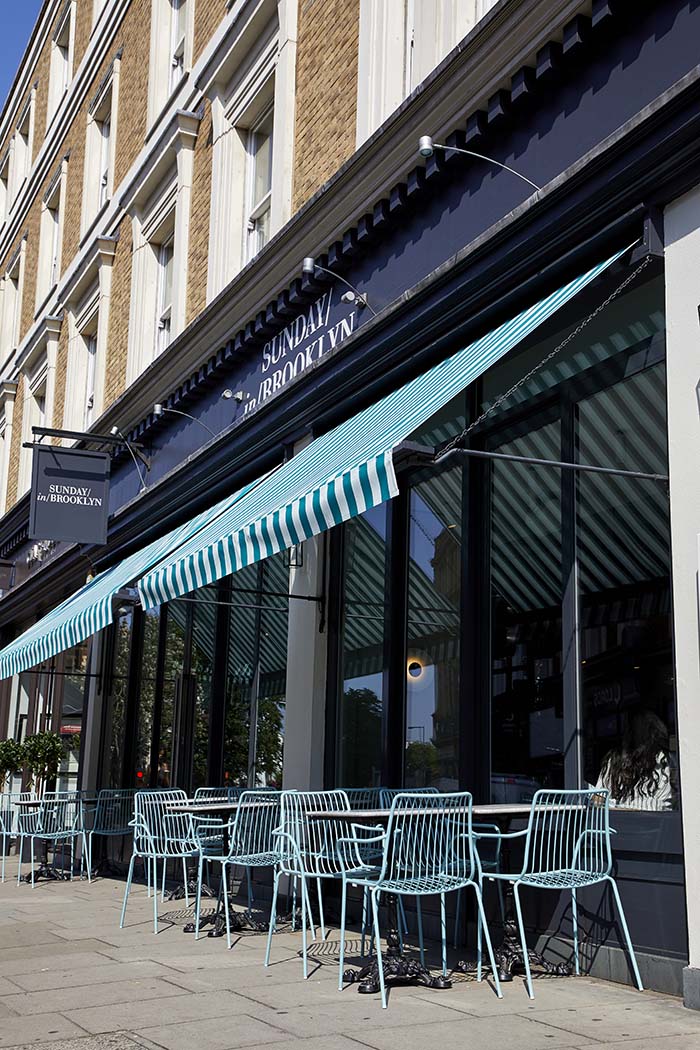 A staple of the Brooklyn dining scene, Sunday in Brooklyn is renowned for its creative spin on American favourites, playful cocktails, and stellar brunch menu, and will be serving all of its best-loved dishes and drinks in the UK capital, alongside a few more exclusive creations.
Having opened 22 July with dinner service only (brunch launching early September), in the spirit of the New York original, Sunday in Brooklyn is working with local suppliers to get their hands on the very best of fresh produce which will be served alongside tipples from some of the most exciting winemakers of the moment, alongside those infamous signature cocktails.
Sharing plates can be savoured with larger dishes such as ricotta-stuffed pasta shells, marinara, herb pesto and pecorino; the Sunday Burger with aged beef and potato bun; and pork 'secreto' with curry leaf gremolata, new potatoes and pickled onions. All of which is served up at a charming corner location where tall wrap-around windows flood the main dining room with natural light. Alongside a warm colour palette and welcoming interiors, the space neatly echoes the cosy atmosphere of the Williamsburg original.
A welcome addition to the Notting Hill restaurant scene, Sunday in Brooklyn is a round up all your pals and settle in for the afternoon kinda gaff. Fans of New York's hippest neighbourhood will sincerely approve.