A historical town in the region of Pomerelia, northern Poland, is home to Kamienica, a family-owned restaurant that's been serving comforting Polish fare to its hungry clients since 1990.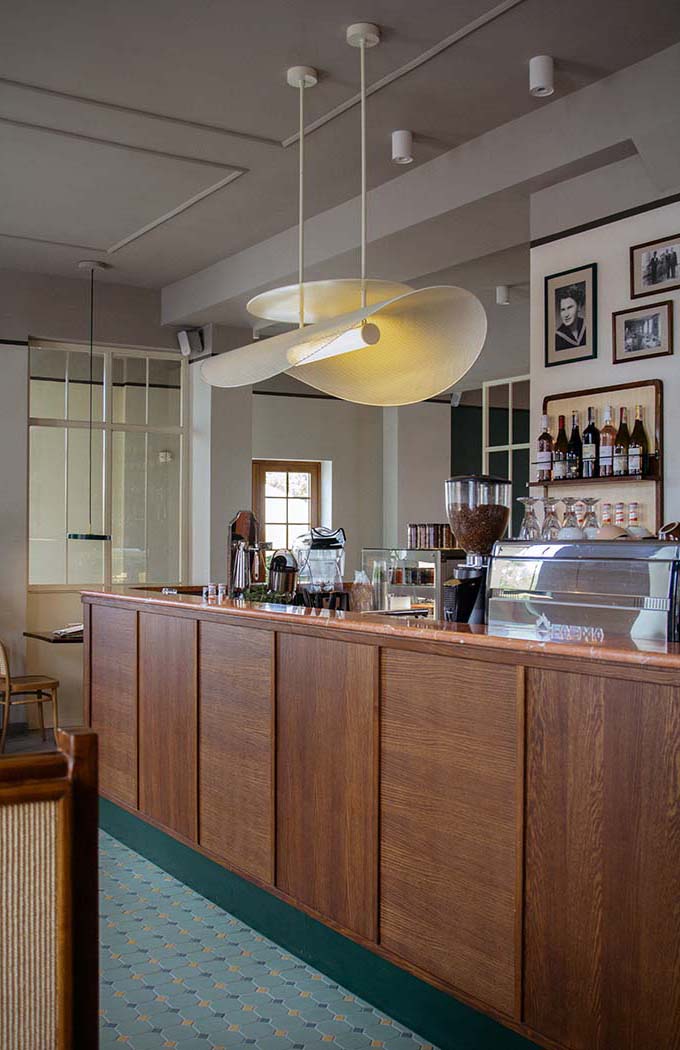 Know for its rustic plates alongside a 'famous' pizza menu and brunch offerings, Kamienica recently underwent a refurbishment, giving this 30 year old restaurant a much needed spruce whilst retaining the comfortable aesthetics that has made this place such an institute.
Instilling the creativity of architecture and interior design practice, PB/STUDIO, Kamienica boasts a homely feel, the palette of deep green and sandy beige complementing materials such as dark stained oak wood and sisal weaves.
Also in charge of the visual identity, the studio incorporated elements of the logotype and infographics in details such as staff uniforms and on labelling, as well as on the bespoke semaphore sign that adorns the entrance.
With the fresh update comes a new plant-based menu, the owners focussing on fresh, seasonal produce and a menu that will rotate weekly (save the homemade pizza and bread which will be on offer permanently), and diners can choose to enjoy their breakfast, brunch, lunch or dinner in a dining room that's as welcoming as the staff.
From small tables to booth-like seating, individual armchairs for a long coffee break, to a couple of stools perched at the bar for a quick refreshments, this place oozes serious design cred. With a dapper aesthetic and much-loved menu, Kamienica is a desirable destination for dining in the pretty town of Malbork.