Your backyard is a great place to unwind and spend some time with loved ones and friends. It's yours. Yours to customise, to create what you want and build the safe haven of your dreams. If you're feeling a bit stagnant or need a bit of a refresh, think of your backyard as a blank canvas which is yours to be creative and free.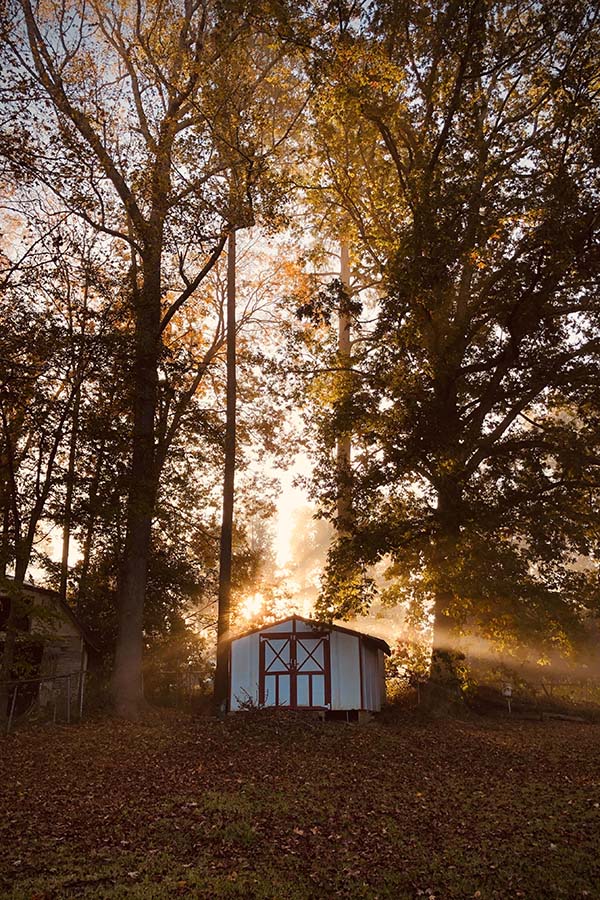 These days there are so many options and places to look for inspiration, it's actually great and should give you some real motivation to get it done. You might have an idea of what you want to do anyway but it's always good to throw some potentially new ideas into the mix.
So what can you do to transform your backyard? We've put together some awesome ideas that could really help and give you some momentum. Think of your backyard as an ongoing project and one that might never be perfect. Once you realise that you might enjoy it more as opposed to getting annoyed because things aren't exactly how you want them.
Paint Your Fences: This can be really quick, simple and affordable to do. Perhaps you have some old fences that need a new lease of life so investing in a bit of paint and giving them a once over will really help with the overall look and feel of your backyard. Try going for colours you haven't used before and ones that will really give your backyard some fresh looks. Painting your fences should not take up huge amounts of time so if you are busy then this could be a great shout.
Build Or Purchase A Shed: Adding a shed or outhouse to your garden could be the ultimate upgrade. Over at whatshed.co.uk they lay it out all out for you in a really simple way and break the whole process down. There are so many benefits that come with getting a shed for the backyard, including:
— A big space saver. If you have lots of old stuff which is taking up too much room in the house, you could put some of that stuff in the shed out of the way and free up room elsewhere for more important things
— Using it to store all your vital equipment like rakes, lawn mowers and other essentials you might need to lock away when you're not using them
— Having a shed as a place to relax and chill. They are often referred to as 'man caves' and they are a place to retreat to, maybe have a beer or spend some time doing hobbies or crafts
There's a reason why so many people have sheds in their garden, they just make sense. If you think that you may require a shed then start exploring and see if you can find one that suits your needs.
Create A Fire Pit: Everyone loves sitting around a fire and they are a great way to relax and socialise with others. You could look at either buying or creating your own fire pit if you're looking for a cool way to use up the space in your garden and create something cool. Fire involves a few different things such as the actual wood, equipment and a place to do it. It's like a nice activity to do by yourself with others and is super rewarding when you build the perfect fire.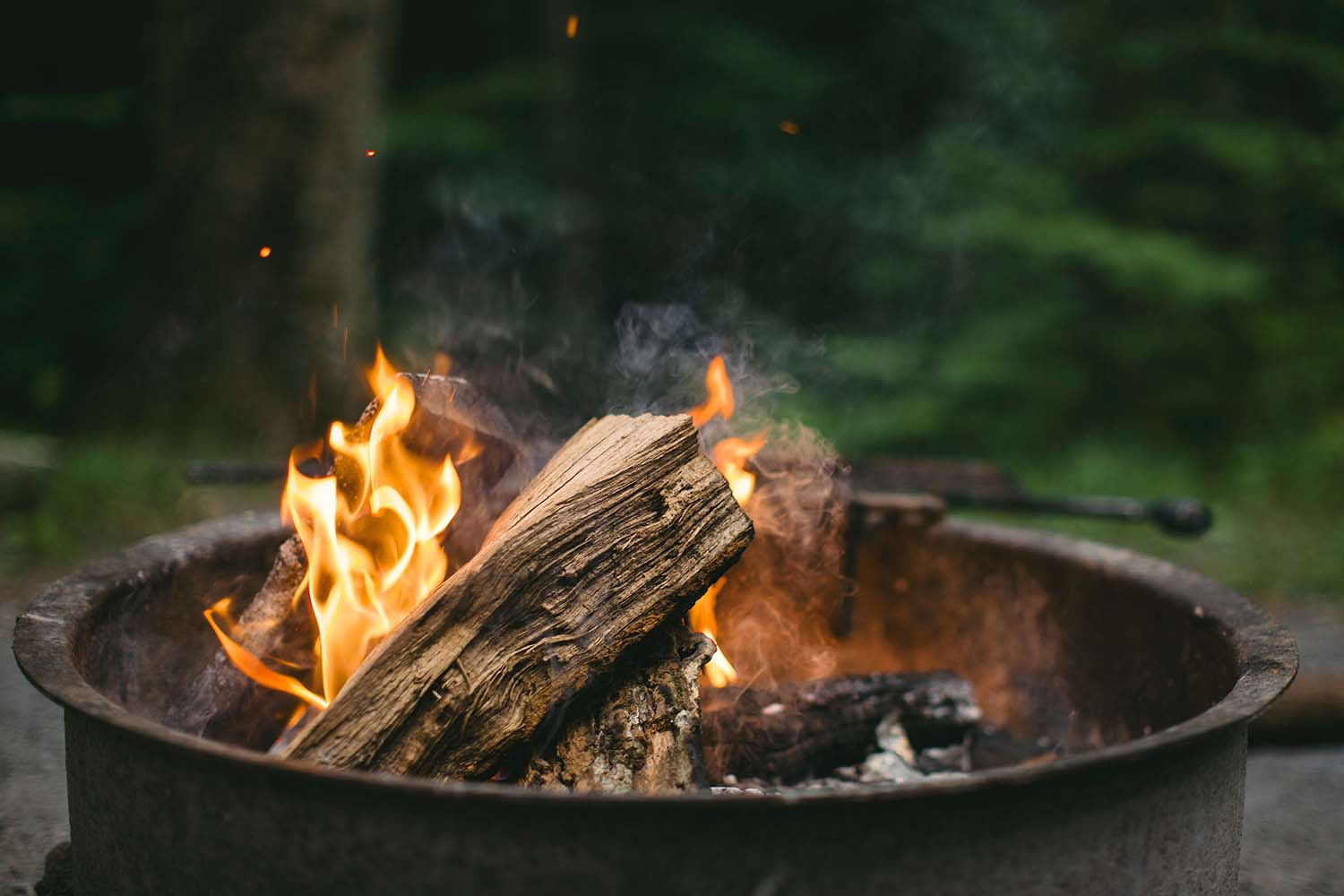 Add A Pond: If you don't have a pond yet, now might be the time to consider investing in one. Not only are they visually appealing and provide a sense of calm in your backyard that filters into other areas, but the nature side of it is really cool too. You can go to a garden centre and choose some fish to go in there, picking out some cool goldfish or other types that you think might suit the overall vibe.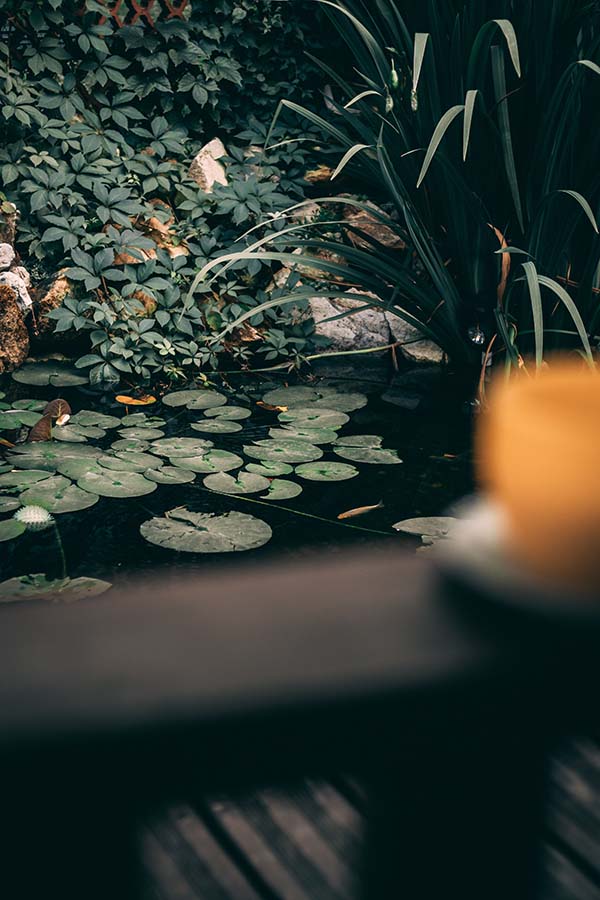 What's awesome too is that wildlife from around your corner will naturally start visiting the pond and before you know it you will have a whole new little ecosystem on your hands. Creatures such as frogs and newts will naturally make their way towards water sources and then spawn. So if you set up a pond in your backyard you are actually serving the local wildlife with a place to live and breed, which is amazing.
Re-Do Your Patio: If your patio is looking a little worn or it's been a while since you did it, thinking about having it re-done or upgraded could transform your whole backyard. Usually the patio is the first thing you see or walk on when you enter the backyard, so it sets the tone for the whole entire space. Especially if you host people regularly, you want the start to look great and help to keep up appearances. Maybe you have decided you want to go for something new next time. You might have stone slabs and next you want to try out a stamped concrete patio giving your backyard a whole new dimension.
Find More Plants: Plants are often the cornerstone of any backyard and bring the whole place to life. If you haven't renewed your plants lately, now is the time to do it. They bring about so much colour and definition to a backyard and attract wildlife which allows important things to happen such as pollination.
Plant Some Trees: Trees give your backyard some height and give animals such as birds places to nest. Given how much the leaves on the trees change throughout the different seasons, trees provide a beauty to your backyard that other things just can't provide.
Consider Serious Landscaping: It's not just a case of ensuring that your lawn is well kept (although that certainly helps), consider adding levels and new spaces to your backyard through paths, raised platforms, consider the placement of those trees and how they can lead you to wander from one section of the garden to another. You might want to bring in a professional to help create this inspired environment, but even the placing of some paving stones or rocks can quickly transform its aesthetic appeal.
Now you might have a few more ideas as to how you can transform your backyard and make it more appealing to you and any guests that you have round. It's your own space to be creative with and should be an area that you truly enjoy working on.