Formerly a 'brown café'—the traditional Dutch bars named for their dark wood decor and smoke-stained walls—Amsterdam's Café de Parel has been given a modern update by local design studio Ninetynine, the petite 44 square metre space now combining contemporary design elements with original features; leading the storied café into the current era.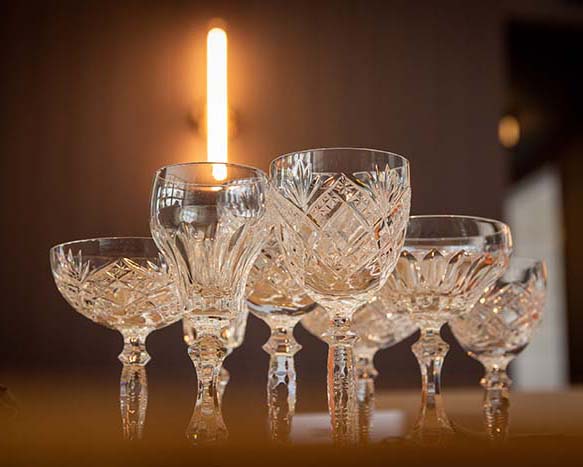 Located in the Jordaan neighbourhood—home to the Anne Frank House, a medley of modern art galleries, speciality shops, restaurants and markets—Café de Parel is a place for guests to dine, nibble or drink, a place where the owner and chef want those who visit to feel a connection to what's on their plate or in their glass. An invitation to experience without expectations or presumptions, the food menu consists of a selection of small plates, and the drink menu more than 60 natural and biodynamic wines.
A long, classic, counter-style bar covered in smoked oak slats and a terrazzo plinth in mocha, greets patrons upon entering. Narrow custom-made tables also made of smoked oak complement custom designed benches and Thonet stool and chairs, and serve to soften the use of unfinished concrete and original tiling.
Traditional stained-glass windows set the perfect ambience at this small spot, giving it a cosy old 'pub' feel. Small plates coming out of the kitchen served on prepossessing earthenware reminds you that this bar-restaurant can be the best of both worlds. Simply nipping in or spending a few hours, local or not, Café de Parel welcomes you all.
@ninetynine_amsterdam
@cafe.de.parel