In a bid to highlight Mental Health Awareness Week, which starts today, a collective of 21 foodies, artists and bartenders will share their hopes, dreams and fears to help improve understanding and raise funds for charities, The Drinks Trust and Hospitality Action, who are supporting those in the hospitality industry affected by the COVID-19 pandemic.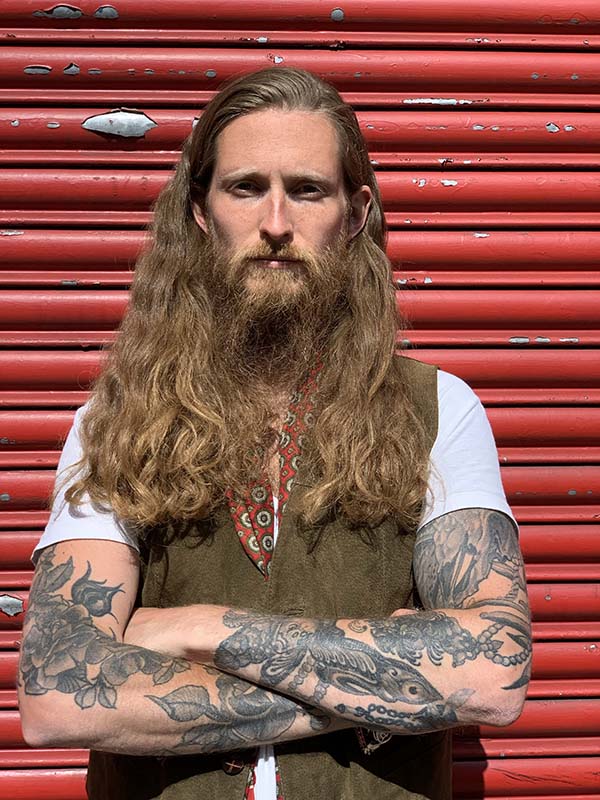 Entitled Wrestling Demons, the project has been conceived by Alex Fatho-Bland from Place of the Way, and is important given both our current predicament and in an age where we're talking about our mental health more than ever; Alex identifying a necessity for a campaign such as this.
"There is a stigma," he explains, "but also a challenge expressing ones' own mental health, with many wrestling their demons each day. Wrestling Demons offers different expressions from a variety of people, that you will be able to find something to relate to, go on to discuss mental health."
Combining the efforts and talents of seven foodies—including chef Andrew Clarke of Mental Health campaign Pilot Light and Sally Abe, who won Gastropub Chef of the Year—each will go on to share their 'demons' with creative talent such as Nic Mac, who is responsible for the excellent lead image, Beavertown Brewery's Nick Dwyer or tattooist Steve Vinall; the 'demons' then brought to life in the form of a cocktail by some of London's top bars including Callooh Callay, Three Sheets, Bar Tincture and Heads + Tails. The project hoping to raise a ruck of funds, whilst prompting much-needed and truthful conversation.
A cause that reminds us to speak and to listen, to be kind and respectful, and to wrestle our demons together, if you're able to, give them some support whilst treating yourself to some epic affordable art and cocktails from some equally epic collaborators. Affordable art and home-delivered cocktails will be available from each of the participating bars' own delivery service, check the Place of the Way Instagram account for further details.
@place.oftheway
#MentalHealthAwarenessWeek