Back when we in the West couldn't conceive the staggering impact of a new coronavirus, Max Siedentopf courted controversy with his series How To Survive A Deadly Global Virus; little did we know how foreboding it would be. Using his subsequent time in self-isolation constructively, the irreverent Namibian-German artist and photographer has scoured his home looking for everyday objects in the process of creating his very own Home Alone Survival Guide.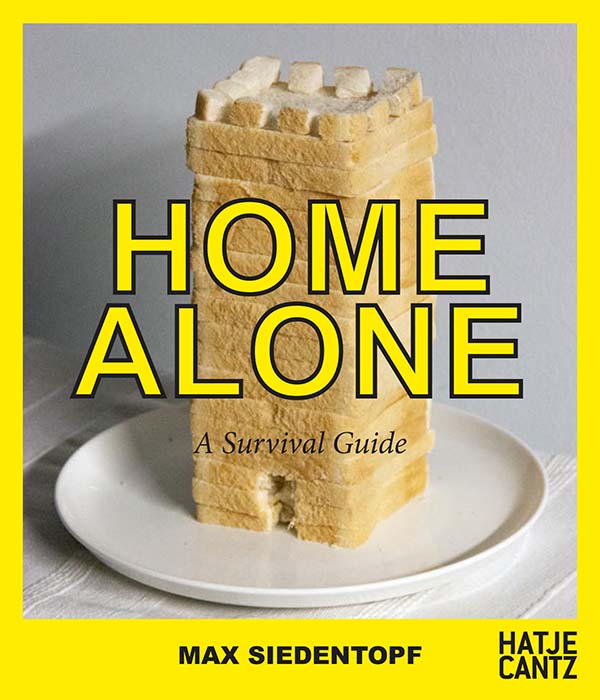 Be it piling cans into sculptural towers; stitching together haute-couture clothes; seeking alternatives to toilet paper; or crafting monsters and traps … the 'not-to-be-taken-seriously-at-all survival guide' sheds an ironic light upon the process of getting by at home throughout the COVID-19 pandemic.
Currently available as an e-book and due to be published by Hatje Cantz in May, the guide also features pictures from some of Siedentopf's Instagram followers; having published his own actions on the network whilst inviting others to interpret his efforts in their own individual ways.
Whether Siedentopf is 'inventing a new meal', 'making a painting using toothbrush' or using egg boxes to craft your very own Louis Vuitton hangbag, the artist's excellent tongue-in-cheek publication not only staved off the boredom for those included in it, but is sure to entertain those who read it for a few hours of their own lockdown, too. A welcome flash of flippant fun in deeply strange times.
@maxsiedentopf
@hatjecantzverlag