Following our announcement of an early call for submissions to the 2020 edition of A'Design Award & Competition, we take a look at some of our favourite winners to date; culminated from a wide array of design disciplines from the 100 main categories and many more subcategories that entrants can register into.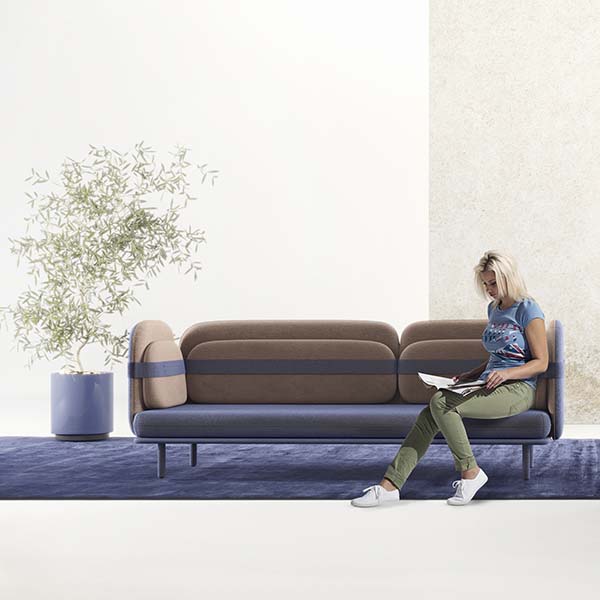 As the world's leading annual international juried competition for design, winners can expect a list of accolades for their efforts, the 'A' Design Prize' including a 3D-printed metal trophy; your project translation into over 20 languages; press release preparation and distribution; inclusion in World Design Rankings; and the highly-desired invitation to an exclusive gala-night in Italy, the 2018—2019 award ceremony and celebration attracting winners from all over the world, each donning their best outfits to wow their peers and collect their prized trophies.
Speaking of the 2018—2019 edition, We Heart were bowled over by Platinum Award-winner Paulina Grondal, who's Trivago Commercial Animation—inspired by 3D-animated movies for kids—was created to promote the opening of summer season in Spain; the colourful 30-second digital production stimulating and engaging. The Bandage Sofa by Olga Bogdanova and Elena Prokhorova—winners of the Platinum Furniture, Decorative Items and Homeware Design—is a functional and pleasing sofa that would suit home or office; whilst Jeff Wan's Le Morne Lunch Box Crossbody Handbag, a Platinum A' Fashion and Travel Accessories Design Award Winner, is crafted from premium Italian calf leather, its origami-like construction featuring a removable top handle and adjustable crossbody strap and user-friendly magnetic top-closure safekeeping the wearer's items.
For those wanting to reap the same benefits those winners have enjoyed, submission is simple: register at competition.adesignaward.com and choose the category that best fits your work. An esteemed panel of judges made up of scholars, professionals and media members are on hand to evaluate and offer advise, and A'Design Award & Competition's preliminary scoring system is a free service that provides insightful information about your design submission and presentation—boosting your chances of bringing home a winning design, getting your country represented in the World Design Rankings, and inclusion in our April 2020 article that will highlight a selection of our favourite projects from this current edition.
Before we leave you to register your work today, get inspired with 20 of our favorite winning designs to date. Buona fortuna.