As we embark once again on our Mazda road trip, we're surprisingly only forty miles from our next destination – albeit through some mightily impressive twists and turns, as the journey from the contemporary spectacle of MOSTYN Gallery in Llandudno to the west coast of Wales takes us through the jaw-dropping Snowdonia National Park. With our directive to uncover clandestine culture and to Think Differently, it's hard to imagine – as we navigate the staggering but often bleak countryside in our Mazda6 – that we could do just that. But do just that we do.
The handling has the touch of hands that have never done a days work, and the 150ps its 2.2 litre diesel engine generates ensure some of the more testing terrains are dealt with comfortably – a contradiction is the best way to summarise the Mazda's performance through the Welsh countryside: brisk yet serene, it applies largely to the day's weather too – the luxuriant interior of the Japanese manufacturer's flagship saloon easily the best place from which to view the rolling mountains that surround us. Forty miles (that feel easily triple that) more, and we reach our remote destination.
Hugging a cliff on an expansive estuary, Portmeirion is every bit the hidden gem. Eccentric and hugely unexpected, it's the sort of place where you should leave conventional thinking at the gates on the way in (and hey, you'd do good to leave such unspirited thoughts there for good). Most famous as the setting for cult 1960s television drama The Prisoner, Portmeirion is the embodiment of thinking differently – its mastermind, architect Clough Williams-Ellis, throwing that troublesome convention to the wind for good when he began work on his vision in 1925…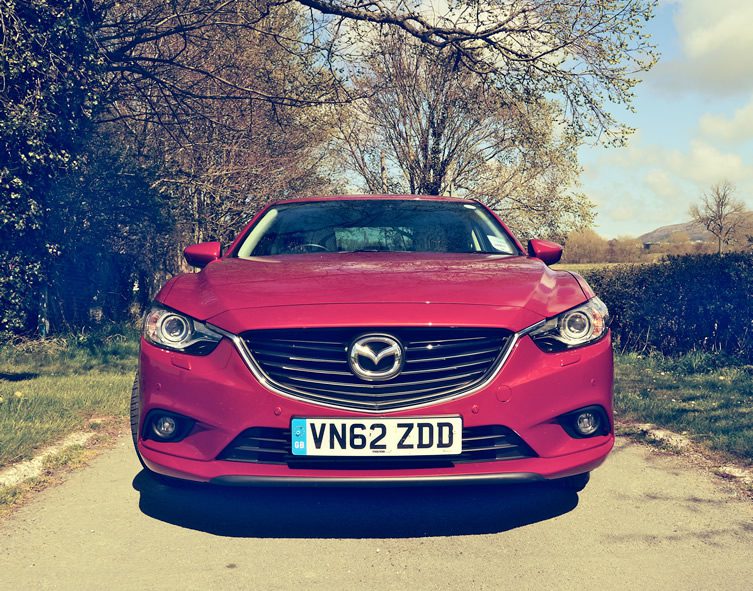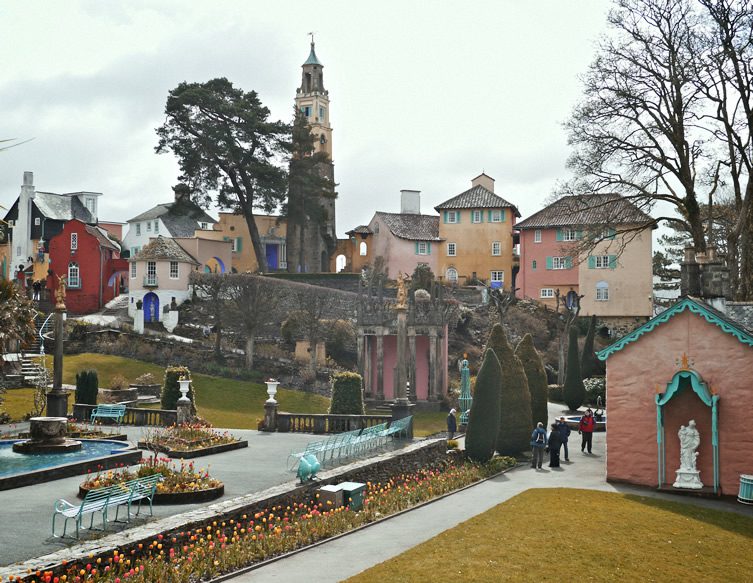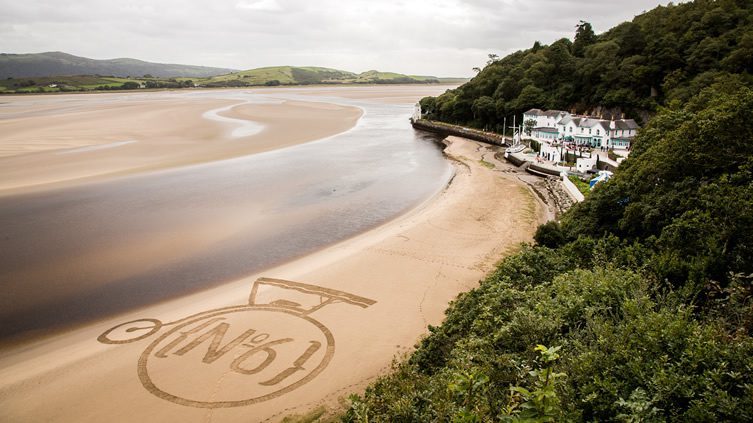 Clearly inspired by swanky Ligurian resort Portofino, although Williams-Ellis skittishly denied this, Portmeirion is more than just a film set; it's a resolute individual's poetic vision realised in perfect form. Fittingly, The Prisoner was a provocative and postmodern series, its core theme of individualism versus collectivism the backdrop to acts of dream manipulation, identity theft, mind control and hallucinogens – you could be forgiven for thinking you've been administered some of the former as you tread the same streets its cast did some five decades ago. If Williams-Ellis had've conformed to collectivism, his most famous work would have remained a fanciful pipe dream. This is a man whose ashes, at his request, were launched in a rocket as part of New Year's celebrations at the village – logical compromises are not what this Italianate gem was founded on.
That individualism is the nucleus for the latest spectacle Portmeirion acts as backdrop to, the cult drama is gone but a new series – clearly inspired by its avant-garde thinking – has arrived, an annual festival debuting last September. Festival No. 6 treads new ground for the historic fairytale village, but is deeply rooted in its particular eccentricities. Billed as a festival unlike any other, in a place like no other, the winner of NME's best small festival award (curated and delivered by the team behind Manchester's The Warehouse Project, amongst others) puts culture on an even keel with music; the likes of Chic, Frankie Knuckles, James Blake and Mount Kimbie will this year be rubbing shoulders with YBA Gavin Turk, woodland raves, punk poet John Cooper Clarke and plentiful art installations.
The atypical thinking behind Festival No. 6 is intrinsically linked to its venue's own quirks and refusal to uphold the status quo. Whether you come mid-September for the festivities, or you're looking for a retreat with a little more of the maverick about it, Portmeirion is a place fully deserving of the new fans it's won as a result of its recent cultural endeavours. The hotel occupies the entire village, rooms dotted all around, the WiFi is a little laboured and there's no 3G, but that just makes it all the better – suspend contact with the outside world, skedaddle into one of the village's odd little buildings and call it home for the weekend, snug down in front of a roaring fire, gorge yourself on local seafood and seasonal specialities. This is a hideaway to revel in, embrace its splendid oddness and dream the impossible.
***