Festival No.6 may be a trek from the south east, a whopping five hour drive from Cardiff and a tricky route even from Manchester, but my goodness is this quickly-growing alternative summer escapade worth the pilgrimage. Hosted in and around filmset-cum-village Portmeirion, famed for its elaborate and colourful take on Italian resorts, the festival delivers magic by day and night.
Sir Clough Williams-Ellis' Portmeirion village has a sense of the Truman Show about it. You feel like you're wandering through a barmy stage adaptation of Mikhail Bulgakov's Master and Margarita – with a whole host of magical creatures emerging from every corner. Portmeirion's iconic status achieved as the setting of cult '60s series The Prisoner, No.6 relates to the central character played by Patrick McGoohan, and the whole sense of oddness only serves to heighten the surrealism this festival carries along with it. Now in its third year, the serenity of the region and the creativity injected is second to none. From carnival parades to light shows of illuminated folklore creatures, Festival No.6 is a playground for all tastes, sensibilities and ages.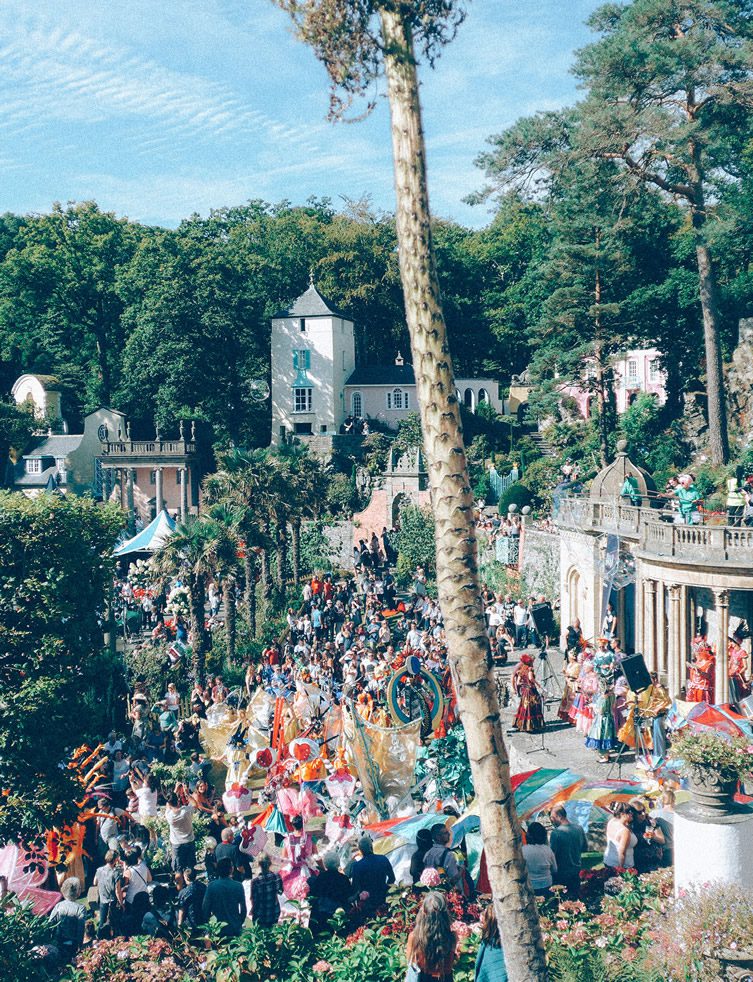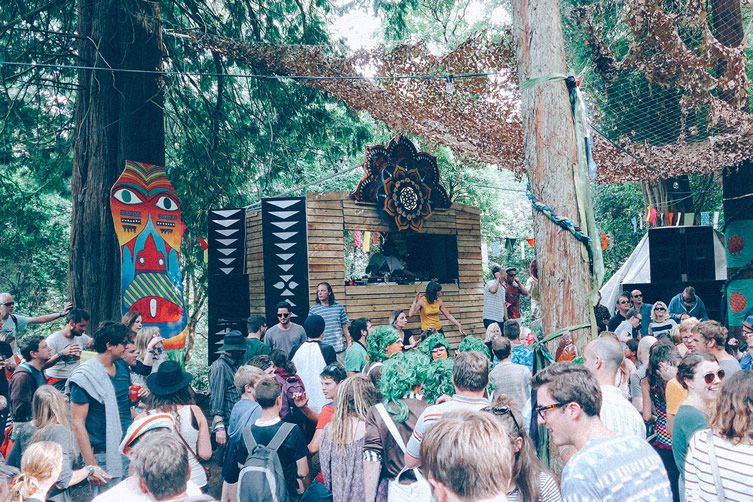 Throughout three days we take in French producer/DJ Laurent Garnier and Andrew Weatherall going back to back with Ewan Pearson in the jam packed Clough Stage; we spend Saturday exploring The Gwyllt Woods where daytime raving works in harmony with whittling and clog-making workshops; human beat boxer Shlomo wows The Central Plaza stage with his improvised beats and crowd participation, and DJ's spinning records from The Stone Boat compliment tropical vistas across the estuary.
Gareth Cooper, the festival's organiser explains: "We're especially proud this year to have broadened the cultural offering for fans, something which is at the heart of what the festival is all about. As the festival continues to evolve, moving onto its fourth outing next year, we will very much be curating a line-up for 2015 with this in mind." In true Festival No.6 style, the cultural asides are what stamp unique on its offering: comedy, poetry readings and a whole host of live interviews add depth to the standard party vibes you expect at a field-based festival.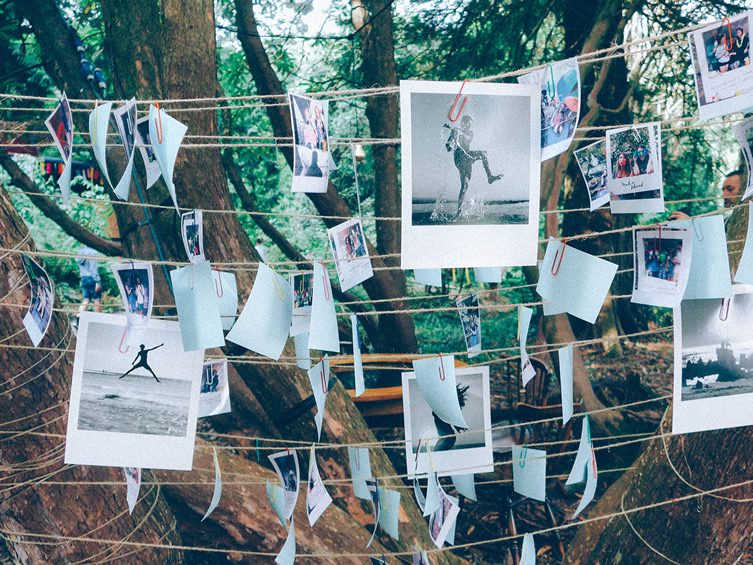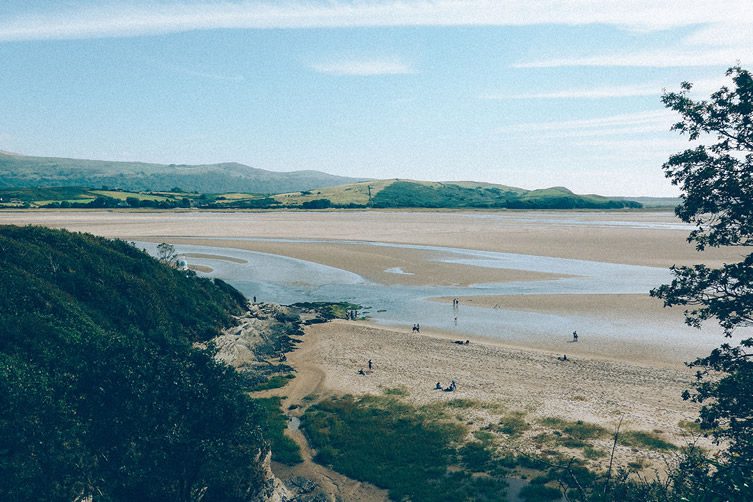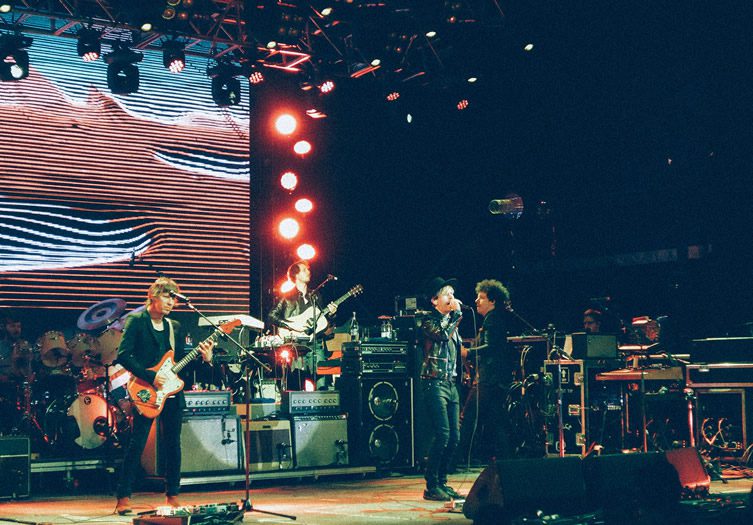 A small selection of food offerings included Fundi Pizza and the brilliant Patty Smith's burgers – but after three days of queuing we had to take a seat. For a bit (lot) of a treat, we sat for Dinner At Clough's. Acclaimed chef Aiden Byrne was on hand to create a waterside feast along the River Dwyryd estuary, where the Longhorn Beef platter was caveman in its presentation and generosity. More than pleased with ourselves we waddle back to the main stage to catch The Pet Shop Boys and their spectacular light show.
Joining the 'Boys on the line up's big guns are Beck, Jon Hopkins, Todd Terje, London Grammar and Bonobo. But for us, it was The Brythoniaid Male Voice Choir that stole the show with their version of New Order's Blue Monday – we well up with a baffling stewpot of intoxication brought on by guest ales, Spanish beer and bona fide magic.
This year's Festival No.6 was a wonder, a magical mix of music, art, literature and food in a setting that is visually addictive in tranquility. It manages to capture a fine balance of getting wrecked and getting cultured. If a gathering better captures the eccentricity of this land, we demand to see it. A surreal wonder.
***