In mid-September 2008 the world awoke to the news that the previous stable investment bank Lehman Brothers had collapsed; setting in motion a chain reaction of events that would later be known ominously as the 'global financial crisis'. It was the worst economic crash since the Great Depression of the 1930s, and it looked to have decimated a number of industries and markets. One of the biggest losers from the crash was the luxury market, which had previously been booming.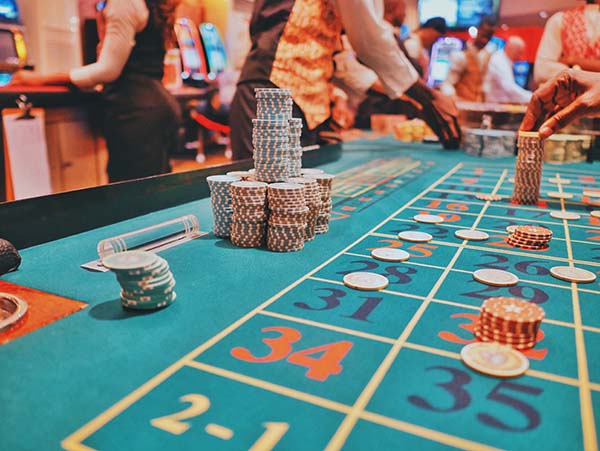 After years in the wilderness, though, the luxury market is finally remerging from the shadows—the global personal luxury goods market expanded to 260 billion euros in 2018, with similar growth forecasted for this year—with one surprising industry in particular leading the charge: gambling, citing the source CaptainGambling.com.
Unique in that it actually prospers in times of economic downturn, the industry has used the past decade to cement itself as a leader in luxury goods, services and experiences.
Unlike other industries, gambling has had to do very little in order to market itself as a luxury pastime, Hollywood and popular culture has been working on its behalf for decades instead. Bond has been glamorising gambling for more than half a century, painting a luxurious picture for the industry at large. In reality, luxury is fairly tricky to come by in the world of gambling. There is certainly nothing glamorous about the 140 land-based casinos in the United Kingdom. A food menu with a dedicated section to 'toasties' hardly screams 'luxury'. Instead, luxury gambling is something oft-confined to three main locations: Las Vegas, Macau and Monte Carlo.

These hubs of big-time gaming pride themselves in appealing to society's elite, gamblers who would not bat an eyelid at wagering an average yearly salary on the throw of a dice. For these customers the red carpet is regularly rolled out, and it leads to a world of complimentary games, accommodation, food and entertainment. But, with the growth of online gaming (the 12 months spanning April 2017 to March 2018 saw the UK's online gambling revenue hit £14.4 billion), even UK bingo sites have begun muscling in on the luxury gambling market, offering their online customers exclusive VIP memberships. With bingo especially popular game in the UK, a number of bingo affiliates sites have also been set up to provide potential players with the opportunities to compare at a glance all the available offerings from various bingo operators. Who said bingo night couldn't be glamorous? Well…
VIP memberships maybe one thing, but blue rinse grannies might be out of their depth in the spiritual home of gambling. Like most other industries within the luxury market, it is often characterised by excess in experiences or services that would otherwise be out of the realms of purchase. Las Vegas is the home of the luxury gambling experience, and in the Nevada city this is frequently referred to as a comps service; short for the 'complimentary services' given out to certain VIP customers at the discretion of the specific casino. All of the major casinos on the Vegas strip have a series of casino hosts, whose job it is to attract wealthy customers—characters who will often seek out some of the wealthiest individuals in the world and invite them to their casinos with the promise of an enticing 'comps service'.
Today, casino hosts are like personal high-end salesmen, accompanying guests everywhere in the casino and being on call to fulfil their every need. No matter how debauched. The most common comps service offered is access to prestigious gambling tables or events that would otherwise be off limits to the general public. Casinos will regularly host high-roller poker events which are invite-only, as they regularly facilitate buy-ins of millions of dollars. At the lower end of the scale, players will be offered free alcohol and food whilst inside the casino.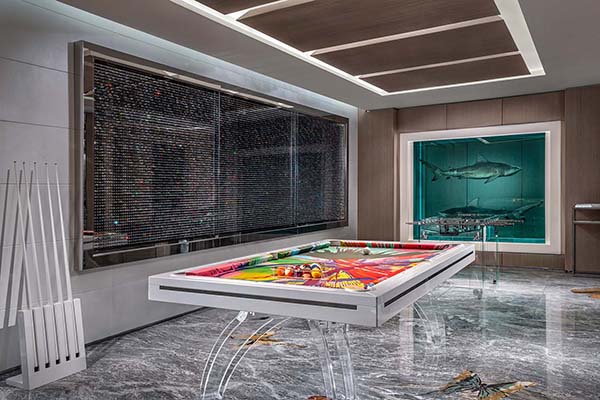 The higher your spend, though, and the more prestigious your comp services become. Accommodation in the most exclusive suites is offered along with paid-for spending sprees in designer outlets. Some casinos are also in partnership with some of the world's most famous sports, music and film stars. Evenings, receptions and even golf days with these celebrities are sometimes offered to customers in the way of comps.
Casino hosts will usually seek out folk with publicly high amounts of personal wealth or prestige. The host will use contacts to reach out to these individuals and offer them tailor made comps packages. If you don't fall into this category—like most mere mortals—you are encouraged to obtain a membership card which tracks your spend with a certain casino. These figures are regularly monitored by the casino and their hosts, and once you breach a certain threshold you will be eligible for comps. As soon as your spend breaches the thousand dollar mark, expect to be showered with free food and drink. But you'll have to rack up a spend well into the tens of thousands before you're considered worthy enough to be offered the most exclusive packages.
Like most things in the luxury market, gambling is a matter of personal opinion. For those that are eligible for luxury gambling perks, the money spent to obtain them is a relatively small amount, albeit well out of the realms of possibility for the average Joe. Many of the comps and by-products of luxury gambling are experiences that it would be hard to attribute a monetary value to. How do you possibly value playing at one of the most exclusive poker tables in the world? Or playing a round of golf with the biggest name in the sport? For those who are lucky enough to have the wealth to enjoy these comps, they would surely see it as money well spent. The rest of us however, are left to dream…