Featuring 50 influential buildings from across Melbourne's varied architectural landscape, the Concrete Melbourne Map by Blue Crow Media is a fine resource for those interested in brutalist and modernist architecture across the city and its suburbs.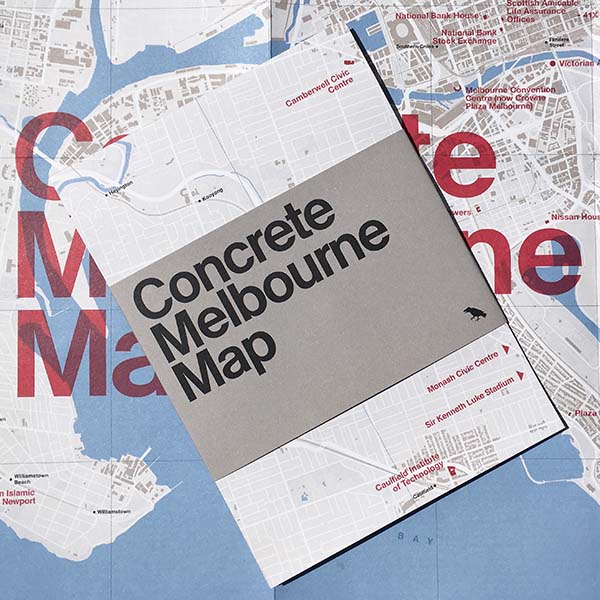 The two-sided guide includes—as is de rigueur for the prolific publisher—architect and address information, alongside comprehensive text and stellar photography; this time from Glenn Harper, a collaborator on Blue Crow's 2017 Brutalist Sydney Map, and photographer Clinton Weaver, who has captured details from each of the buildings in stark black-and-white.
From St Kilda Library to the Monash Civic Centre, the underground car park at the University of Melbourne or the Prahran Hotel addition by Techne Architects, the architecture map and guide showcases the coastal capital of Victoria as one with recognised urbanity; documenting a shift in the choice of materials (from precast concrete in the 1950s to unpainted off-form concrete in the '70s) and explaining how "with a growing awareness for urban consolidation and greater social diversity, together with a rise in Postmodernist theory, building visibly in concrete after the 1980s acknowledged differences in Melbourne's rich urban and social fabric."
Honouring the modern architecture of this diverse and creative Australian city, Blue Crow do it again with an impeccable document of progressive design. Concrete Melbourne Map is available now from bluecrowmedia.com—Blue Crow Media's publications are distributed by Manic Books in Australia.