We Heart has been chasing its tale with joy since the cuddly crew at Four&Sons first fell into our laps in 2013. Now 35 years (five in human terms) since their debut issue, the independent magazine that growling rock icon Courtney Love once dubbed 'dog porn' has racked up an impressive ten editions, and are celebrating with a typically offbeat compilation of diverse contributors and their irresistible companions.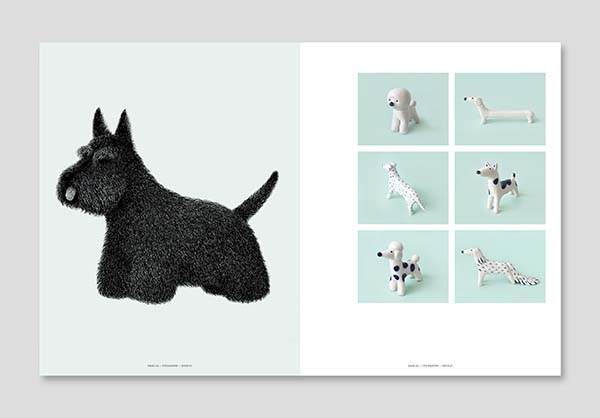 As ever, Four&Sons offers a four-legged slant on the lives of internationally-revered creatives—delivering big on pawsitively inspiring visuals and thoughtful content with a bite. Boasting features that include names from David Shrigley to Jay Howell, Bruce Weber to Linda Rodin, the much-loved magazine reaches double figures in familiar style, with the ever-warming impact that pooches have on their owners and admirers playing out in a compendium of the cute and courageous, playful and pampered.
Whether well-heeled and pawsh or ruff-and-ready underdogs, our shaggy or shorn friends endure as humankind's most reliable companion. Administering a heavy dose of culture and creativity into this eternal relationship, Four&Sons' continued success is a testament to their ability to deliver emotive stories, rousing photography, wry art projects and on-point illustration in one impeccably designed digest. Flying hounds to the Instagram-famous 'Menswear Dog', loving odes to crazy canines and humping hounds who 'give off the cocaine-soaked energy of a Miami strip club owner in the late '80s', Four&Sons landmark edition is as brilliant as the nine before it and a fitting celebration for five human years in indie publishing.
Four&Sons Issue Ten is available now from fourandsons.com/shop and stockists worldwide; a percentage of each magazine sale will be donated to WECare Worldwide.