***Permanently closed*** Located in the old-town neighbourhood of El Carmen—a bustling 'barrio' with narrow streets home to cafés, tapas bars, and independent shops—new cultural and gastronomic space Convent Carmen is attracting a like-minded community of locals and visitors with an interest in street food style fare; offering up a curated programme of events and music amid some epic surrounds.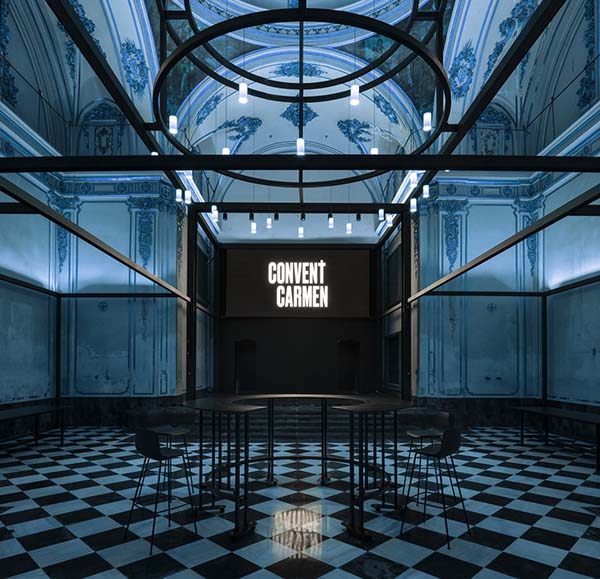 Situated within Valencia's old Carmelite convent of St Joseph and St Theresa, the newly cultural Convent Carmen will host series of presentations, debates, and workshops alongside cinema nights, wellness classes, and the sort of general revelry that once might have been frowned upon. Every Sunday 'Menudet Sunday' will whet the appetite of hungry Valencians; chef Miguel Ángel Mayor of one Michelin star restaurant Sucede having created a menu that places an international twist on classic local recipes.
Local design studio Nueve came up with the graphic aesthetic, designing a slick logo that crosses its T in a nod to the heritage of the space that is unavoidable—an ecclesiastical aura present throughout the staggering space. Completing the branding with bold, contemporary typography and colouring, its a fitting tribute to a space in the heart of this Mediterranean city whose purpose has considerably transformed since its days under the watch of its religious community.
With its churchly good looks and extensive programming, Valencia's Convent Carmen is a welcome addition to the city's cultural and gastronomic offerings.