Having raised £750,000 and supplied a whopping 800,000 meals to refugees last year, charity pop-up Choose Love is back for 2018, having opened in Carnaby, London, on Black Friday; providing a somewhat unique spin on both the mania of this shopping day and the traditional shopping experience.
Encouraging visitors to "shop your heart out, leave with nothing, feel the love", the Choose Love store—a collaboration between Help Refugees and creative collective Glimpse—is a place where shoppers can interact with items such as solar lamps, emergency blankets, waterproof tents, and school bags in an uplifting and meaningful retail space; stimulating empathy in shoppers and helping refugees in a practical manner.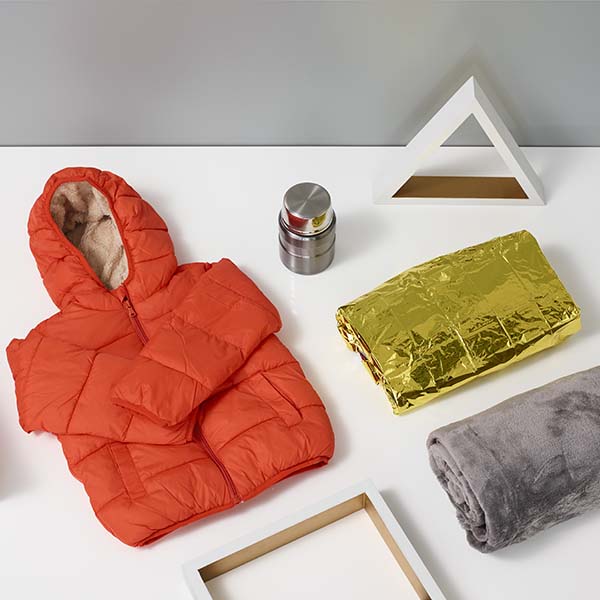 "Last Christmas the shop became a beacon of compassion in the heart of central London," explains CEO of Help Refugees, Josie Naughton, on the pop-up's unique success of last year's pop-up. "This year, as displaced people attempt to survive another freezing winter in tents and makeshift shelters, we'll be inviting people to Choose Love once again and support refugees and homeless populations across the globe."
The support comes by way of shoppers making purchases which are used to fund the purchase, transport, and distribution of a similar item or service at one of the 80 projects operated in Bosnia, Croatia, France, Greece, Italy, Iraq, Lebanon, Serbia, Turkey, and the UK—as James Turner, co-founder of Glimpse so eloquently puts it: "with all the hype around Black Friday and Christmas shopping, we wanted to try something very different. Instead of gadgets and jeans, what would happen if we sold basic items that could make a real difference to someone's life? I think most of us want to be generous and find ways to help. This is about creating a new space for people to do just that."
Ranging from £4.99 to £499, this is a real opportunity to help those who need it—with an online store accompanying a New York iteration of their London pop-up, here's a project with real capacity for change. Located at 30-32 Fouberts Place, this emotive intervention in the Christmas shopping pandemonium is a genuine opportunity to bring love into the consciousnesses of robotic shoppers or silly season revellers; a chance to show the simplicity involved in doing something that matters.
Sometimes it's the simple things that can make the biggest of differences. Choose Love. Open until January.