Disinterested holidaymakers, the selfie-stick brigade, and cheap souvenirs make for a chucklesome—and frequently shake-my-head-worthy—collection of photographs in Laurence Stephens' latest photo book, Bored Tourists.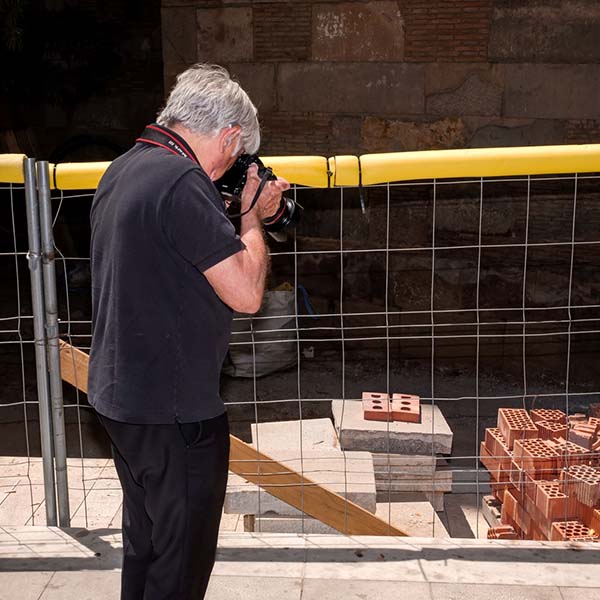 After a visit to Barcelona Cathedral to escape the blazing summer sun had inspired the British documentary photographer to spend his next three summers traveling through Spain and Portugal, Stephens traversed museums, tourist attractions, and pounded many a street searching for tourists who set out to find cultural enlightenment, yet looked as though they'd rather be a million miles from where they were.
Explaining in his foreword, Laurence notes: "Eager to remember our experience through rose-tinted glasses, we crowd around tourist attractions and franticly take it in turns to strike a pose, put on a smile, and construct a flattering memory to post online." The photographer's results offer a much less exciting perspective for the tourists, yet a riot of giggles at often perplexing situations for the viewer; take this man photographing a pile of bricks for example.
Bored Tourists, published by Hoxton Mini Press, is Stephens' vision of the contemporary tourist experience, revealing that—however long we've been stood in line to visit 'an outstanding spectacle'—more oft than not many actually find themselves bored to death and hankering after beans on toast on the sofa back home. Brilliant.
@hoxtonminipress
@laurencestephens