Creating an image that Chris Dorley-Brown says he wants to be "harmonious, melodic and truthful, matching the memory of a moment that never occurred", the photographer shoots a matrix of smaller pictures on a Nikon DSLR—using a prime 85mm lens or 70-300mm telephoto—before compounding them on screen; adding details into a background made up of 18-21 images that create multiple 'decisive' moments.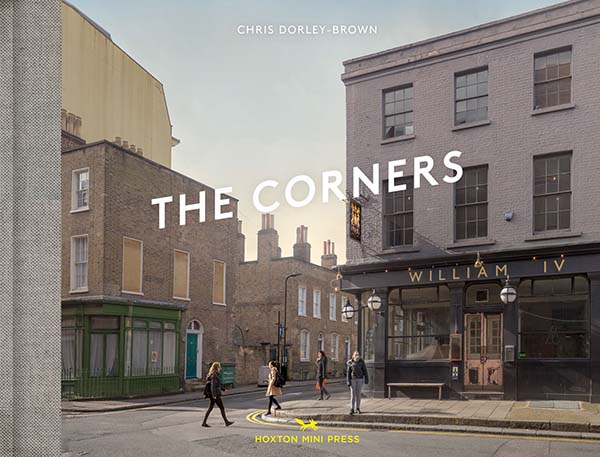 Dorley-Brown's latest work can be found in the his third book, The Corners, a stunning 96-page hardback released by award-winning indie publishers Hoxton Mini Press. Printed on fine art paper and featuring a cloth spine and back cover, these hyper-surreal photographs of East London street corners document an ever-changing landscape, a variety of different narratives creating a painterly essence that lies somewhere between fiction and reality; Andreas Gursky's famed toying with actuality brought to mind.
With an introduction by Cathy Lomax—who proclaims that "maybe the most fascinating aspects of the East London-based artist's photographs is their dream-like quality"—The Corners is a triumph, a tale of a part of city life that never stands still. At 243 x 291mm, Dorley-Brown's images can be digested in all their glory, locations, dates, and times accompanying each vista of distorted reality.
Chris Dorley-Brown, The Corners, is available now from Hoxton Mini Press.
@hoxtonminipress
@chrisdorleybrown