OFFF. Barcelona's creative forum of international repute—the commix of inspiration-craving talent from the global arts and design community. The annual symposium where our very own telluric planet's most forward-thinking creatives flank the Mediterranean with inexhaustible imagination, inventiveness, innovation.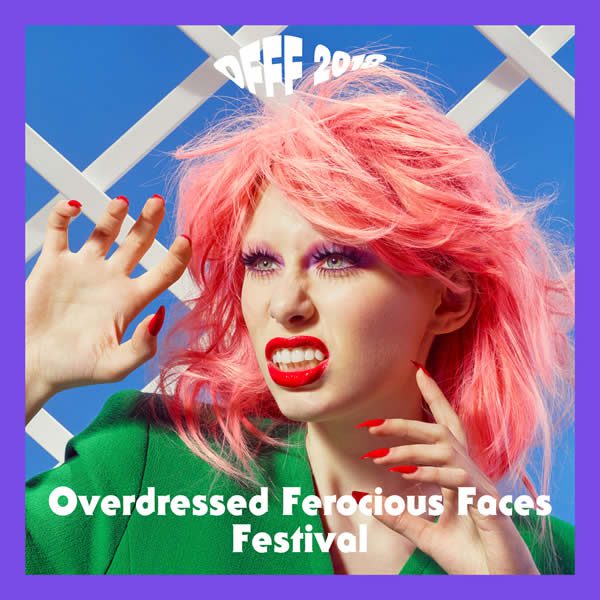 With plastic cups of ice-cold beer and sunburn. 17 have passed and one awaits. This weekend. Artists and designers and digital sprite-pushers and thinkers and talkers are boarding budget airlines or burning Air Miles—agendas are set and Airbnbs are booked, craft beer bars are mapped and patatas bravas are prepared to be eaten in reckless quantities.
There are burning questions to be answered. How does the irrepressible James Victore keep his ideas fresh? Will Stefan Sagmeister be naked? Could Camille Walala ever run out of pattern combos? And there will be little-known, fresh talent articulating answers to questions you hadn't conceived. 18 editions in, though, and there is an as-yet-unanswered matter that has ping-ponged its way through the minds of many: OFFF, just what do those four letters mean? Aware of the inquisitive nature of its adoring public, the festival called in New York-based Italian duo Mathery to help clear things up.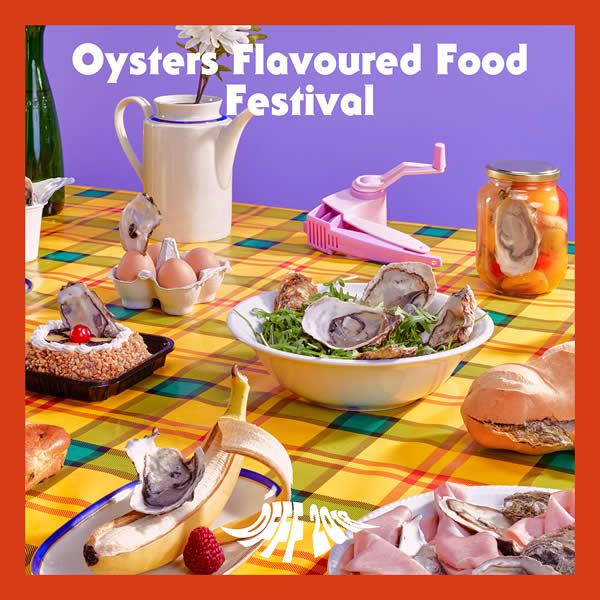 Clear. As Mud.
Oversensitive French Fiancées Festival.
Oyster Flavoured Food Festival.
Ornamental Flying Frogs Festival.
Oily Furry Fingers Festival.
Optimistic Freckled Friends Festival.
I bet you wish you'd never asked. Except you do. Delivered with heavily-saturated imagery that has the bad-taste dial cranked up to overdrive, Mathery have answered OFFF's most critical conundrum with demiurgic absurdity; their acronymtastic exploration of outré an endearing concept that anchors this edition's visual language. A familiar ingredient in the OFFF goulash, Mathery add this year's 'campaign' to a coupling of projects for the Barcelona festival—the OFFF Barcelona 2018 Official Teaser also demonstrating the couple's leanings toward candy-coloured surrealism.
Integral to OFFF 2018's offbeat aesthetic, We Heart caught up with Mathery—aka Erika Zorzi and Matteo Sangalli—to chew the fat about irony, travel, acronyms, and Barcelona.
Can you explain a little about how Mathery came to be …
Our work is the result of over eight years of teamwork, our relationship (we're also a couple in real life), and all our life experiences. We have lived and worked in Australia, Italy, China, and now we are based in New York—our travels, surroundings, and people we meet have always inspired us.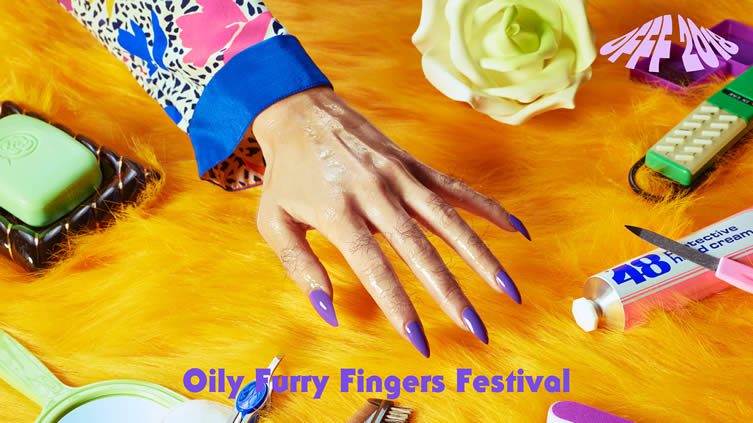 Our work has changed a lot in those years. We started as product designers, and to tell the story, meaning, and shape of what we were designing, we started to experiment with video and photography, which eventually took over. We have rarely felt scared to work on something because it was too disturbing (like the time when we covered our friend's feet in gorgonzola cheese) or because we didn't have enough budget, we have always followed our instinct and curiosity to create what is now our experience; challenging ourselves to use and try new media, techniques, and disciplines.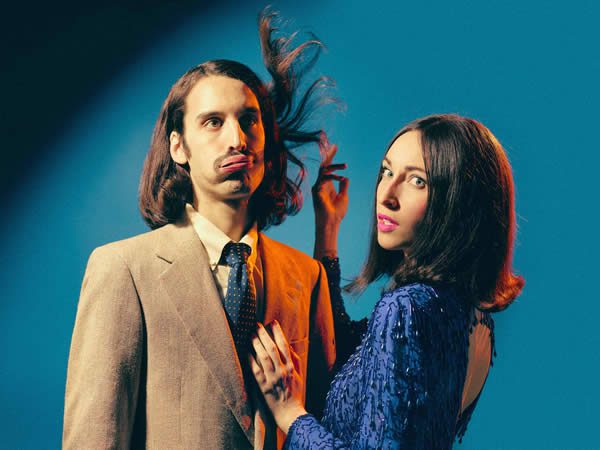 Italians do bad-taste better than anyone. How much have you been inspired by the sort of over-the-top design your country has produced?
Everything is a source of inspiration for us—we love the irony, ideas, and compositions of Maurizio Cattelan, Ettore Sottsass's work, and many other Italian artists, architects, and designers, but we also feel that our process is very spontaneous, and every style choice comes from the need of what we want to express rather than the decision of following a certain aesthetic. Our work is playful and we like making jokes, hiding a second meaning into a photograph, making fun, creating the absurd, and exaggerating concepts; but always with a neat and clean aesthetic, which doesn't make it too serious.
How has the move to New York been?
After living and working for two years in Australia we were pretty amazed by the revolutionary changes this experience meant for ourselves and our career, so we decided not to settle down in Milan just yet, but to find a new place to challenge ourselves. New York has always been a dream/icon for us, so we decided to give it a go. At the beginning it wasn't easy but it didn't take us a long time to connect with incredible people. After a few months we started working as directors in TV commercials, which we found to be so fun and inspiring. Sure, it's not the easiest place to live, but if you can make it work it's pretty amazing.
Where do you find the props that bring your work to life?
Props are the key, it's always a challenge for us to find the right objects, but cheap and vintage is the secret for us—and where we don't have the ability to find the right one, we always try to tweak what we find. Our background in product design really helps out when we want to create what we can't find, one of the latest challenges was designing an 'easy to hide' metal structure to levitate mid air. 
How did the concept for this year's OFFF campaign come about?
It's been a very challenging one because we know there is a lot of expectations from the audience. We started from the basics: the acronym of OFFF.  As soon as we understood that the initial meaning doesn't represent what the festival is now anymore, we felt that this was the right concept to work on.
What sets OFFF apart from other festivals like it?
Well … it's in Barcelona right before summer and the food is amazing! Beside this, we feel that during the years it's always been a huge inspiration to see all the campaigns and speakers involved in the festival; if you are working in this field and doing something interesting, you have done—or you will do—something for OFFF.
Who are you looking forward to seeing this year?
What we are really looking forward to is sharing what we have been working on for almost a year, and to see what the response from the audience will be; that's all we can think of! It's exciting to realise that pretty much all the people at the festival are involved in the creative field, and that they'll understand the process and get right away all the challenges and our creative intuitions.