Situated on a passageway in Paris's 2nd Arrondissement—occupying a property built around about the time the French Revolution ended—Hotel Des Grands Boulevards blends its city's infamous glamour and decadent splendour with an air of avant garde.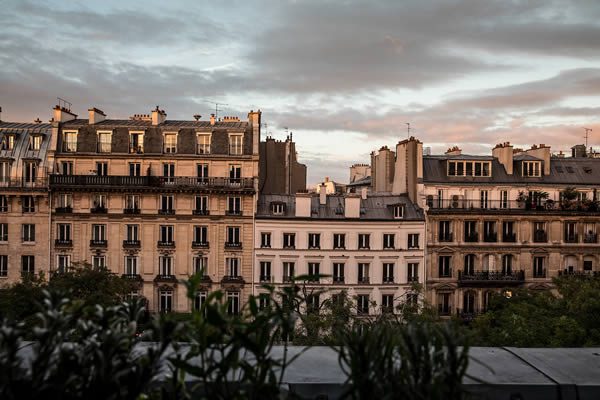 As has been the case with Grand Pigalle and other previous projects, the Experimental Group enlisted the expertise of interior designer extraordinaire Dorothée Meilichzon to work her renowned magic on the decor; the designer drawing inspiration from the building's origins and history to create a space that nods to the times of Louis XVI without capitulating to the unnecessary opulence the era is known for.
The public areas at Hotel Des Grands Boulevards see Meilichzon mixing interior and exterior spaces and toying with clichés, whilst, throughout the guest rooms, the Parisian designer looks to the pomp of 18th century Grand Siècle—drapes and canopies and marble—whilst counterbalancing it with rural touches, rustic furnishings, and lime-washed walls.
Tucked away amid the city's chaos and bustle, Hotel Des Grands Boulevards is Parisian hotel that doubles as a seductive bolthole, capturing the romance of its surroundings. The Grand Restaurant—located on the ground floor—is the perfect place to enjoy the sort of seclusion in the City of Light this hotel affords. Here, chef Giovanni Passerini curates a menu brimming with the great classics of French-Italian country cooking, all to be enjoyed with French wines, champagnes, or the crafted cocktails that saw the Experimental Group rise to fame.