Australian photographer Rex Dupain has firsthand experience of Bondi Beach's popularity, witnessing how the past twenty years has seen it become a tourist destination and location of choice for television and film sets.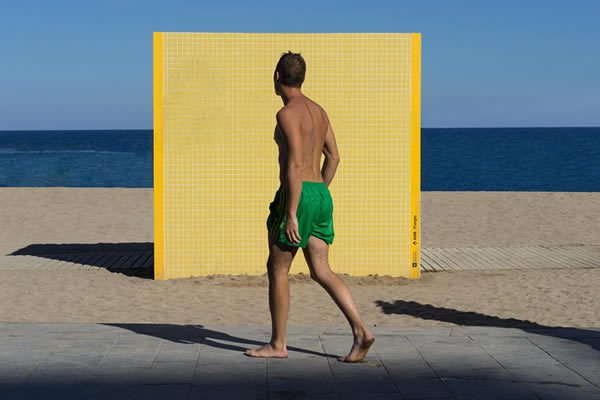 Inspired by the sense of freedom that the diverse mix of beachgoers radiate at the iconic Sydney spot, his new exhibition sees him travel to Coney Island, Barcelona, and Sorrento in a bid to uncover beach subcultures in an age where everybody with a smartphone has the potential to be paparazzi. Dupain tells us how both the proliferation of social media into our everyday and obsession with image has offered him an unexpected freedom.
"Not so long ago, candid photography was deemed unlawful. Free range photographers like myself were restricted to photographing people under consensual agreements so the unrehearsed images that bought magic to gallery walls vanished." The selfie generation has impacted this hysteria, Dupain seeing it as the public encouraging him back onto the sand.
Despite the changes in geographical backgrounds in Sunscreen Clebrities, Dupain's depictions of people's innate attraction to the water's edge remains consistent. His subjects —often acutely aware of the photographer — welcome him with a hand gesture, responding to the elements of sun, sea, and sand whilst 'perfecting' their poise with a languid pose or a torso flexed in motion.
The free exhibition — on show at the Bondi Pavilion Gallery until 28 January — is presented by the Australian Centre for Photography in partnership with the Waverley Council; with support coming from Michael Reid Sydney.
@acp.photo
@michaelreidsydney
@waverleycouncil