Dedicated to the people of Gibsonton, Florida — the winter home for a large population of circus and carnival sideshow performers, and referred to as 'Showtown USA' by those in the know — Tickets: Photographs by Hunter Barnes is the latest printed compendium of images from the emotive documentary photographer; a thoughtful body of work in which the artist offers another fascinating insight into an American subculture.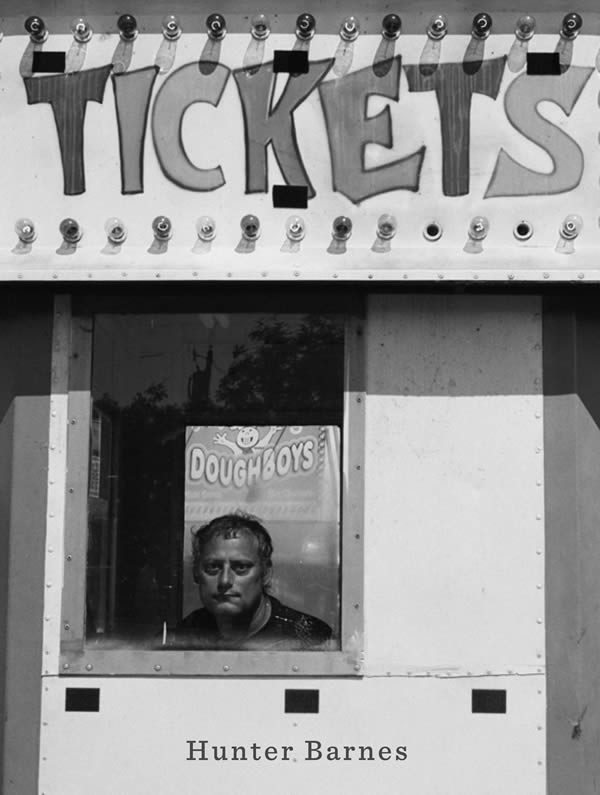 Published by Reel Art Press, Tickets documents Hunter Barnes's time on the road with the World of Wonders Sideshow, an American travelling carnival and 'band of nomads' who invited the photographer to spend time with them after (as it typical with the serial documenter of marginalised groups) Barnes had gained their trust with his sincere and non-intrusive approach.
After an initial meeting with Ward Hall — a veritable legend of the American sideshow who joined nomadic sideshows as a teenager, and formed one of the last — Barnes was introduced and eventually welcomed into the community; allowing him to capture the private worlds of the colourful characters who make up this rapidly fading subculture.
From sword swallowers and fire breathers to the family who has run the questionable tiger show throughout three generations, this brutally honest publication is an observation of similarities between the workers, visitors, and and small-town families who save hard to come to the fair each year.
Presented as an 80-page hardback and featuring 50 photographs, Tickets: Photographs by Hunter Barnes is available now via Reel Art Press.