As the annual slew of New Year's resolutions begin in earnest, it's not just those with a January gym membership you'll see decked out in sports gear. With a focus on comfort and convenience, step onto the streets of any neighbourhood and you'll find a profusion of style-conscious folk striding proudly head-to-toe in active or leisurewear. From queuing for the first flat white of the morning, to shopping or lunching, clothes geared for an active lifestyle are no longer the sole preserve of the working-out set.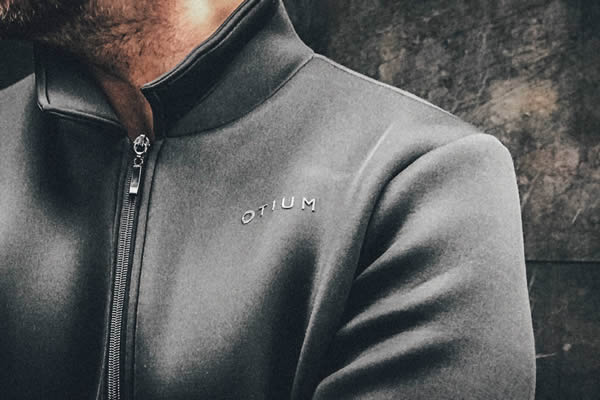 Gym clothes might once have been purely for sweating in (or the staple attire of young hoodlums), these days not only is it entirely acceptable to wear your athletic apparel all day, every day, but it's wholly encouraged by leading fashion influencers. With brands like OTIUM blurring the lines between the changing room and your everyday wardrobe, we can dress with ease and comfort without the worry of being pigeonholed.
Rewind to 2015, and founder Jacob Clyburn developed a sportswear line for a local school tennis club. Growing up with a keen interest in fashion — he could often be found sketching his own interpretations of his favourite tennis outfits — Clyburn's first foray into design was a big success, leading the the young entrepreneur to set his sights higher and develop a series of modern, activewear pieces that would combine opulence and luxury with high-fashion and sport.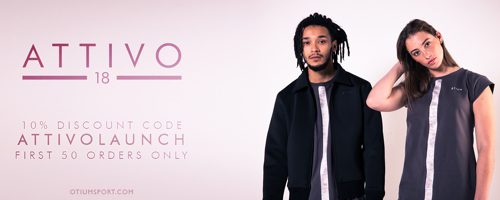 Back to 2018, the men and women's ATTIVO 18 collection has dropped, and We Heart managed to get its hands on a Side Lace Neoprene Jacket. Boasting a slightly tapered fit and intricate cotton laces down both sides, this black jacket sure looks the part.
Throw in silk-touch stretched lining, a neoprene outer shell, and silicon OTIUM logos across the left chest and right arm, and you've got a luxury activewear outer garment that takes you from gym to window-shopping throughout the city, and eventually meeting up with friends for an early evening drinking. Easily paired with urban attire like jeans and sneakers, Clyburn's OTIUM clobber shines brightly from the intersections between sport, casual, and mindful luxury.
Along with the other pieces that comprise the ATTIVO 18 collection — Rose Stripe T-Shirt; Side Lace Stretch Joggers; and the women's Rose Stripe Open Cut T-Shirt — this is the beginning of the young designer's vision to "take luxury activewear to the next level". Bridging the gap between urban style and an active lifestyle, OTIUM is a brand with a bold future.