Situated at the northern end of Sydney's waterfront with an expansive 270 degree view of the harbour, 12–Micron is an imposing bar, restaurant, and dessert kitchen which takes sleek style as seriously as sustenance.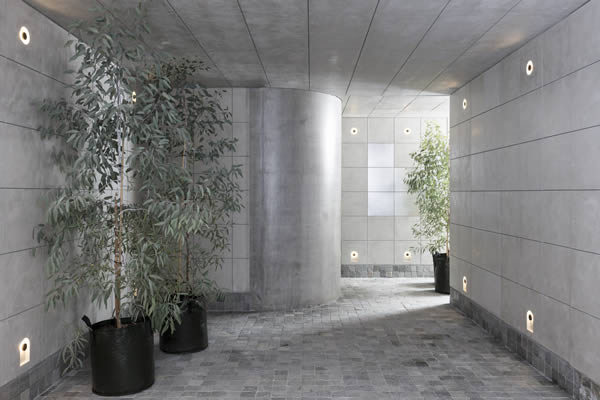 Taking its name from the fine 12–Micron wool fibre — a material that is refined in the same way an ingredient is in the hands of a talented chef — the slick Sydney eatery takes the very best of Australian produce and turns it into a stunning array of contemporary plates that celebrate the famed diversity of the country's air, ocean, earth and land.
As part of the fancy Barangaroo development, designers SJB created an aesthetic that harmonised with the views of harbour, drawing on the city's flora and urban context; and putting the colours, tones and textures of wood from the endemic Australian tree spotted gum to work. A huge glass frontage offers those unrivalled vistas whilst, in an ode to Sydney's indoor/outdoor lifestyle, stone cobbles are found indoors, as is rough bark. Elegant and subtle, at 12–Micron interiors blend to conceive a space as casual, beautiful and modern as its fare.