Mexican-born designer Moisés Hernández uses the objects and traditions, textures and social contrasts that are found in his homeland as inspiration for his work — although the chaos of hometown Mexico City may be the last thing that'd come to mind when seeing his cool, meditative work.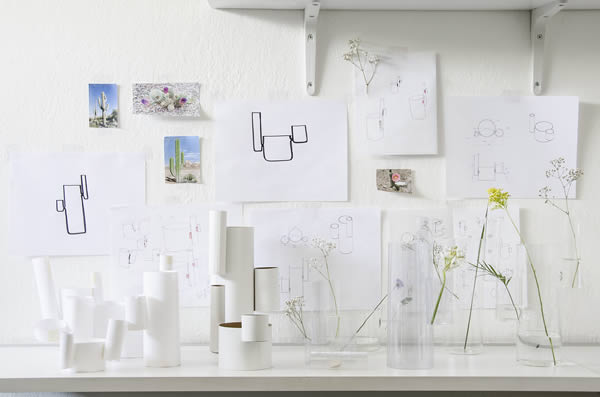 Attracted to simplicity, Hernández found himself at Ecole cantonale d'art de Lausanne (ECAL), where in 2013 he became the first Mexican to receive a Master of Product design from the esteemed design school; his work now having been exhibited as far and wide as the USA, Italy, France, the Netherlands, Switzerland, Turkey, Hong Kong, Spain and back home in Mexico.
Moisés Hernández's latest project is a series of sensual vases entitled Orgono, which see the designer work with borosilicate glass to create a collection of transparent vessels, independent in size yet connected by a sense of rhythm and balance. The borosilicate glass delivers a pure and geometric appearance with clean and solid connections, whilst the containers differing heights incite a playfulness with flowers; lending what is placed inside the objects an ethereal state of levitation.
Experimental and enchanting, Orgono is a restrained body of work that delivers a much-needed oasis of calm amid the madness of contemporary living. Beautiful.