Matt Woods is the considerably talented designer behind the crisp interior aesthetics of The Dessert Kitchen, Sydney, the first foray into the city for an ever-expanding brand that's already set down roots in Melbourne as well as Hong Kong, Philippines, the USA and its home country of China.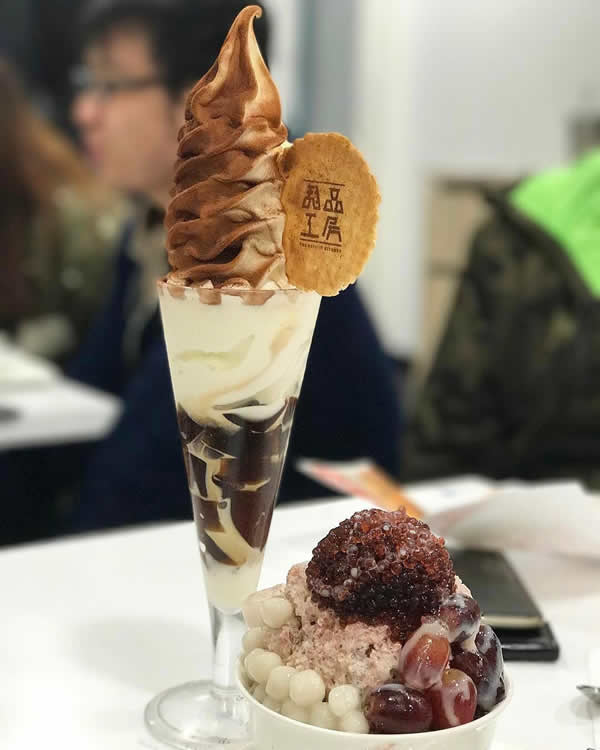 Opening their first kitchen in 2006 — and proving that desserts can be enjoyed by health conscious types as much as the sweet-toothed sugar monsters amongst us — The Dessert Kitchen quickly established itself as the place to enjoy a guilt-free gourmet experience; wickedly indulgent yet delicious and healthy at the same time.
Situated on the fringes of Sydney's Chinatown, Woods took advantage of existing architectural forms, considering sustainability and environmental comfort with every decision made. The outcome is a fresh and calming oasis, reflective of the menu; and features off-white bricks sculpted, offset and curved to form the primary feature of the minimalist interior.
A natural palette and warm timber tones complement reclaimed Stringybark (a variety of Australian Eucalyptus), and Tasmanian Oak, which make up the bench seats; table tops; furniture; and an overhead bar gantry. Natural and wholesome whilst jaw-droppingly alluring, Woods's look for Sydney's Dessert Kitchen hits the sweet spot.
@thedessertkitchenau
@killingmattwoods