Reykjavík hotspot Mat Bar is a restaurant, bar and deli open from breakfast through to dinner, where those behind-the-scenes create dishes rooted in the simplicity of Italian and Mediterranean cuisine, fused with Nordic food traditions.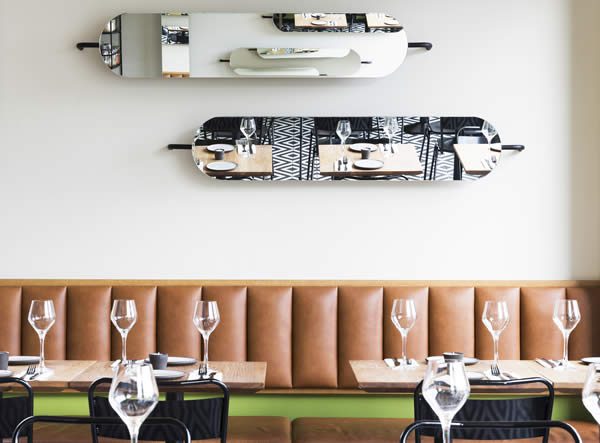 Timeless and elegant, the interiors, furniture and lighting were designed by local multidisciplinary studio, HAF STUDIO; who too were responsible for the restaurant's nicely executed brand identity. Working in collaboration with local craftsmen, all you see has been custom-made within Iceland; a simple, unfussy aesthetic heightened by sophisticated materiality and effortless design touches.
Opening its doors in 2016, Mat Bar is recognised for its tasty fare and outstanding ambience. With a communal and social ethos, dishes are designed to be shared; plates arriving at the table once they're ready, and in no particular order. From tapas dishes to charcuterie style plates and lashings of meat, fish and vegetable offerings, the food is seasonal, healthy and put together with a side of love. Like your desserts? Whether your vice be "just one more piece of cheese"; ice-cream; a gooey chocolate mousse; or a classic espresso martini cocktail, there are no judgements cast at this easy-going Reykjavík eatery.