FIG is an exceedingly handsome restaurant that serves up plenty of Mediterranean-influenced fare, evocative of the sun-soaked climate Santa Monica is famed for.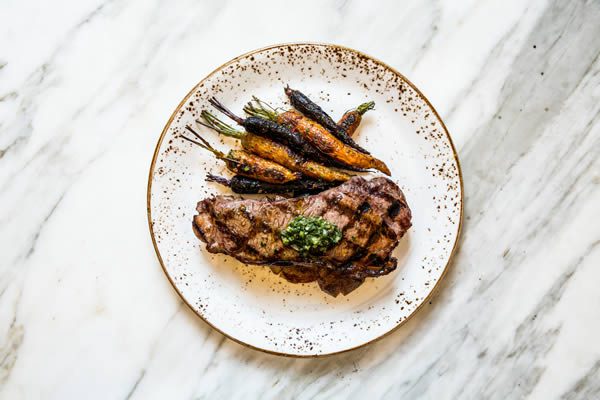 Located along with revered hotspot The Bungalow, inside the very splendid Fairmont Miramar Hotel & Bungalows — which transports you from city life to escapism in an instant — the kitchen is headed up by chef Yousef Ghalaini, and focusses on organically-grown, locally-sourced ingredients from hand-selected farmers and purveyors around California.
Bold flavours are enhanced by the wood-fired oven and grill, signature dishes like grass-fed lamb shank with heirloom carrots, pomegranate molasses, almonds and pickled onions; wood-smoked Manilla clams with pepper relish; and the delightful charred 'Bread Balloon', inspired by the chef's younger years spent baking alongside his grandfather in Lebanon, typify the flavoursome offerings Ghalaini puts out.
FIG's chic space, put together by Brit designers Household, amplifies its size through careful use of mirrors and an open kitchen, which also adds to the bustling but welcoming ambience that retains a distinctly neighbourhood feel.
@figsantamonica
@fairmonthotels