Having just said goodbye to a mind-blowing and inspirational ten days of athletic wonderment at the World Championships London 2017 — undoubtedly the city's biggest sporting event since the 2012 Olympics — it's with elation that we can reveal there's only 358 days until the next major athletics event. (Not that we're counting or anything.)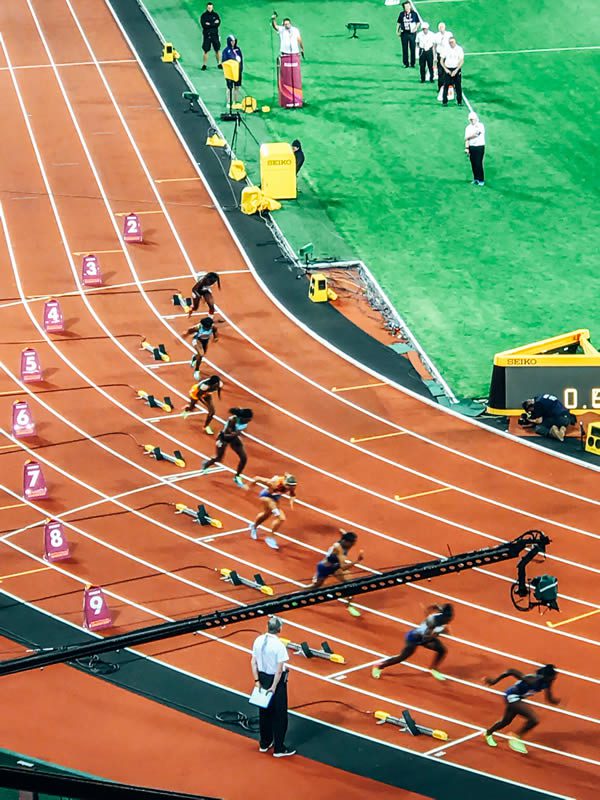 The chosen city is one famed for creativity, culture, diversity and throwing one hell of a party. With 3.5 million residents — already gearing up to welcome fans and athletes alike — it was home to the 1936 Summer Olympics and, since renovations in 2004, boasts a stadium capable of seating a whopping 74,475 spectators. The next stop and host city for the European Athletic Championships 2018 is Germany's spirited and vivacious capital: Berlin.
Taking place between 7 and 12 August, the event will see 1,600 athletes from more than 50 countries and 47 disciplines compete to win medals, smash records, and make headlines throughout what will be the 24th European Athletics Championships. The famed blue track will kick proceedings off in style, crowning both men and women's 100 metre winners on day one, alongside the king of stamina: the victor of the men's 10,000 metre race. Yikes. Enthusiasts can also feed their athletics fix by cheering on the ladies and gentlemen of the swimming, gymnastics, cycling, rowing, golf and triathlon teams; each discipline promising as much eye candy, inspiration, and titillation as the celebrated track events.
Bolt may tell us that he's run his final race — beaten by Justin Gatlin and taking home the bronze in the 100m finals — but could these games witness the rise of a new legend? Let's hope so, as an estimated one billion of us mere mortals are expected to watch the Championships from the comfort of our own homes. Although nothing can beat experiencing the unique atmosphere live from the stadium and in the city that really never sleeps afterwards; recounting your favourite moments with friends over a currywurst and Schneider Weisse.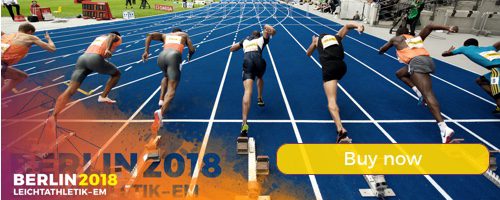 Starting from as little as 139€ for two nights at Generator Prenzlauer Berg (the cultural hostel chain's outpost in the laid-back East Berlin neighbourhood of the same name) and tickets for two evening sessions, you could be in the midst of jaw-dropping jumps, thrilling throws and super-swift sprints quicker you can say Bolt. Of course, those desiring a more luxurious city trip can devour the delicious 'Gold Package', which consists of two nights in five-star accommodation and tickets for two evening sessions in price category one seats. All London Special — Next Stop: Berlin 2018 promotions can be found here.
Win a Pair of Tickets to Berlin 2018
We Heart has two tickets each to giveaway to two charmed readers for next year's main event. How do I win? Simply leave a comment at the footer of this page and two will be chosen at random, Monday 21 August. On your marks, get set, go …