I love Berlin. It always surprises, never disappoints. A strange place in many ways, on occasion it can feel intentionally uninviting — break through its exterior, though, and Berlin is just like any other city; full of financial imbalance, awe, history and culture. Its raw edge has softened in a number of neighbourhoods, which can be attributed to the gentrification hated by many Berliners but secretly loved by us Europeans thanks to cheap-ish rent and 48-hour parties; it is impossible to be bored in Berlin.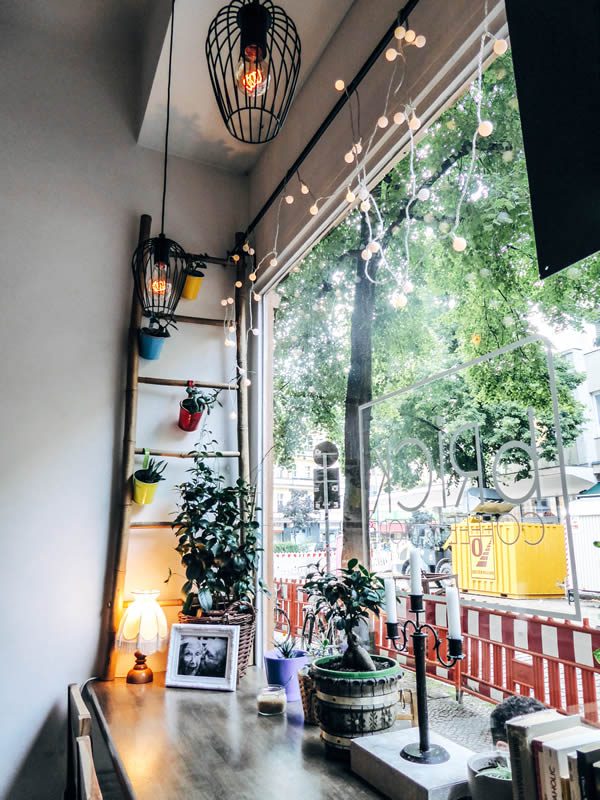 One of my favourite neighbourhoods has to be Kreuzberg, south of Mitte, the river Spree, and one of the key points where historically the city was divided between East and West. Kreuzberg is still hugely multi-cultural, and there are many affordable eateries, galleries, bars and hangouts. Quite vast, I'd heard that the 'kiez' — or neighbourhood within it called Bergmannkiez — was worth exploring. I start with a nosey to Marheineke market for a bite to eat. Inside is a wonder of grocery, cheese, cured meat stalls, little tapas bars, and a cava stand — with plenty of places to sit and eat, and a park for al fresco dining.
In the wider neighbourhood you can eat from all over the world for around a fiver. From Nepalese to Sudanese fare, vegan chocolate and plenty of bars, the area itself is pretty with ornate buildings running block style, green spaces, and each doorway offering something to look at. My favourite find, though, had to be Spacehall record store. Its main focus is on electronica, dubstep, techno and house — but you can get pretty much any style of music here. For someone who has little clue about this sort of thing, the store was just fun to be in. For starters it is huge, with multiple black walled rooms, one after the other, with no decoration whatsoever. A cavern of sorts, with tables and tables of vinyl and hardcore record geeks hanging out for hours on end; you can just smell the dedication.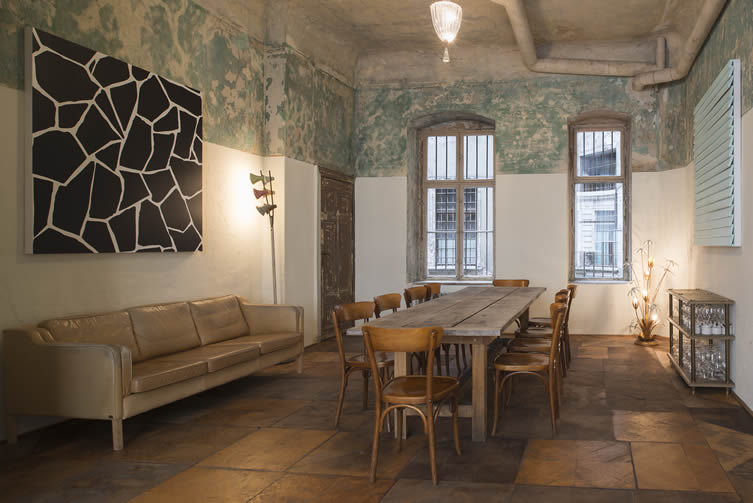 After some eyeful mooching we head back up to Mitte to check out the much-loved dóttir restaurant. A 'project' by Boris Radcun and Stefan Landwehr, owners of the famed Grill Royal and Pauly Saal, its unique location was always temporary, but fortunately ran for almost two years.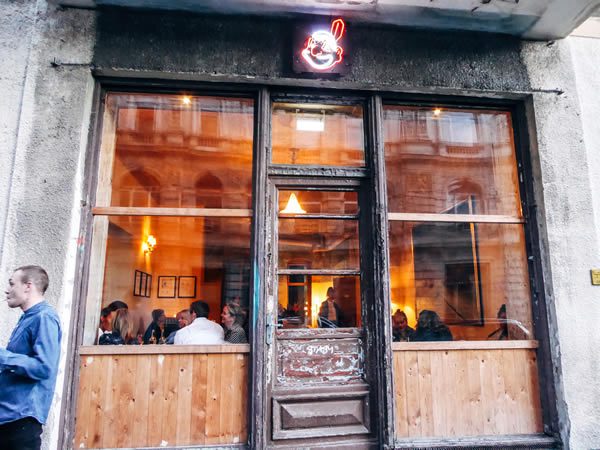 We were lucky to get one of the last tables before the project disappeared. Filip Sondergaard helmed its kitchen with a clear Nordic vibe, the space an eclectic affair — layers upon layers of cracked paint, old wooden windows, a mix of old and new furniture, large oil paintings and mirrors on the walls — all with a nostalgic yet intentional 'make do and mend' aesthetic.
The menu, too, was quite special: a four-course foray into taste, texture and wonderful ingredients. Meaty cured trout and pickled vegetables with smokey aromatics followed by braised cabbage, oyster cream, nasturtium leaves, sauerkraut and roasted hazelnuts … which was one of the nicest dishes I had tasted in Berlin. I mean, how on earth could cabbage two ways with green leaves on top taste that good? The wolffish was next, with salsify, broad beans, black currant and peas shoots. I'd never tried the fish before (before you Google it, don't, it's an ugly bugger), but the chef made it a thing of rare beauty. Interestingly, the menu listed a maximum of four ingredients per dish, which didn't divulge the creativity until it landed in front of you.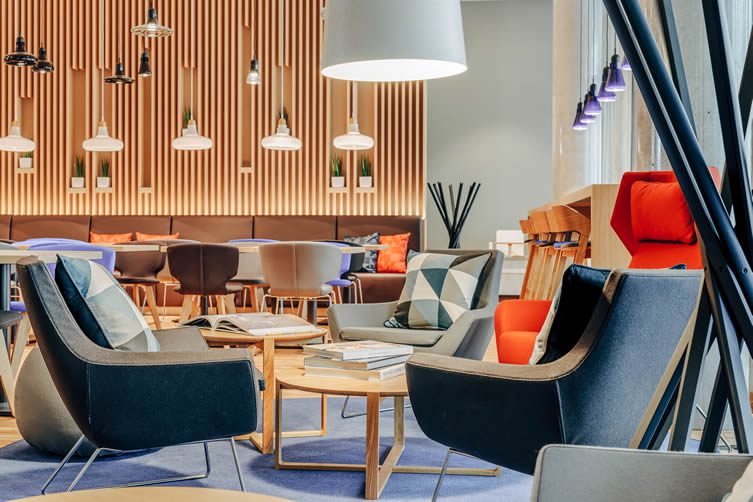 Our bed for the night is at the new Holiday Inn Express Alexanderplatz. Don't let the major chain put you off, as it is ideally located in Mitte near two stations — U2 and U8 — and included breakfast. The rooms are simply but nicely designed, beds plenty big and comfy. The lobby, bar and communal spaces have way more personality than one would expect with unique lighting, and sectioned-off contemporary areas with plenty of seating and free WiFi. It's also right in the heart of Berlin's most creative neighbourhoods — be it graffiti shop or farm-to-table diner, here any form of creativity goes.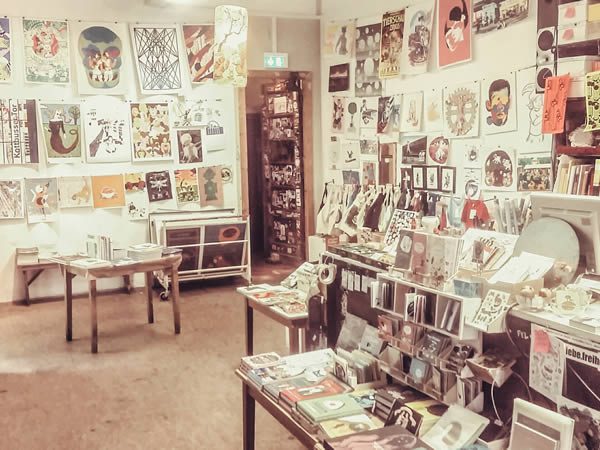 Up bright and not so early, this is Berlin after all, we met up with the guys from Alternative Berlin for a street art tour — you can't get enough of the guide's enthusiasm, knowledge and honesty — they really tell it like it is. Still in Mitte, we explore the alleys, galleries and shops in and around Rosenthaler Strasse. Famed for commissioned and illegal street art, tags and murals, the alley is covered in some of the most exciting, political, amusing and colourful works in ink; pen; stencil; cut-out; poster; and, of course, spray paint.
At the end of it, up a penned-to-death staircase, you'll find an independent book, poster and graphic art store: Neurotitan selling global, as well as homegrown, originals, limited editions and self-published treasures. The gallery and shop supports experimental artists that lean towards subculture and anti-establishment, and offers them the opportunity to present their work to the public.
Back in Kreuzberg for a spot of lunch, we head to one of the oldest buildings in the area. An imposing church-like ex-hospital, it is now a multi-artistic space for concerns, studios, and the 3 Schwestern (three Sisters) restaurant. The beautiful space is as tall inside as it is from the outside. Noted for its arches, stone walls and simple décor, it hasn't changed much over several decades. There's a tranquil and very green garden at the back, ideal for the summer and offering a little respite from the hubbub of the neighbourhood. The menu offers regional German/Austrian cuisine, lovely service and — according to good sources — pretty amazing schnitzel.
In a good way, 3 Schwestern is devoid of modernity, and nods to the past by intentionally staying true to itself. Much like Berlin at large, where history is remembered no matter how ugly, the restaurant represents a city that knows its place, and is unafraid of following its own script.