Beating from the heart of Paris's 15th arrondissement, Hotel Eiffel Blomet reopens its doors almost 90 years after beginning life in the capital city's golden age. Unveiling a new look that embodies its history and pays homage to an emblematic Art Deco façade, the four-star hotel lavishes style and atmosphere upon its guests.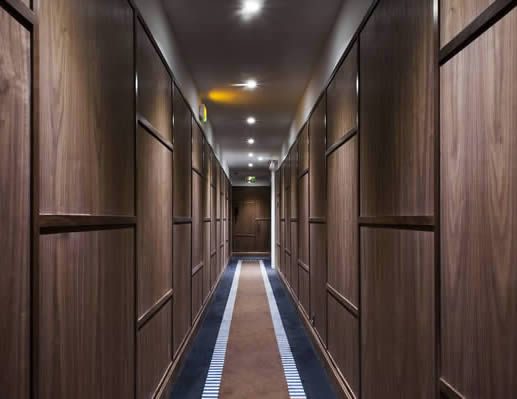 Featuring 87 rooms, the Hotel Eiffel Blomet is a project that combines the expertise of seven hotel owners and architects Bruno Borrione (Royal Monceau) and Vincent Bastie (Les Bains); blending aesthetic balance and quiet compositions with that revered Parisian chic. Custom-made furniture fits perfectly into cosy alcoves that contrast with larger living spaces; rich materials like rosewood and grained leather harmonise with splashes of pastels and the Bruno Borrione-designed carpeting.
Public spaces encourage you to linger, Vincent Bastie designing a lounge-space with comfortable sofas and art; alongside a courtyard with a shaded terrace located at the core of the hotel. It's the perfect spot to escape the city bustle and unwind with a drink. Retaining the great tradition of a Parisian hotel of its era, Hotel Eiffel Blomet is ready and waiting to re-welcome you into its warm embrace.