Denmark's Onecollection have helped continue the legacy of Finn Juhl furniture since they were granted the rights to produce the designer's iconic furniture by his widow Hanne Wilhelm Hansen at the turn of the 21st century.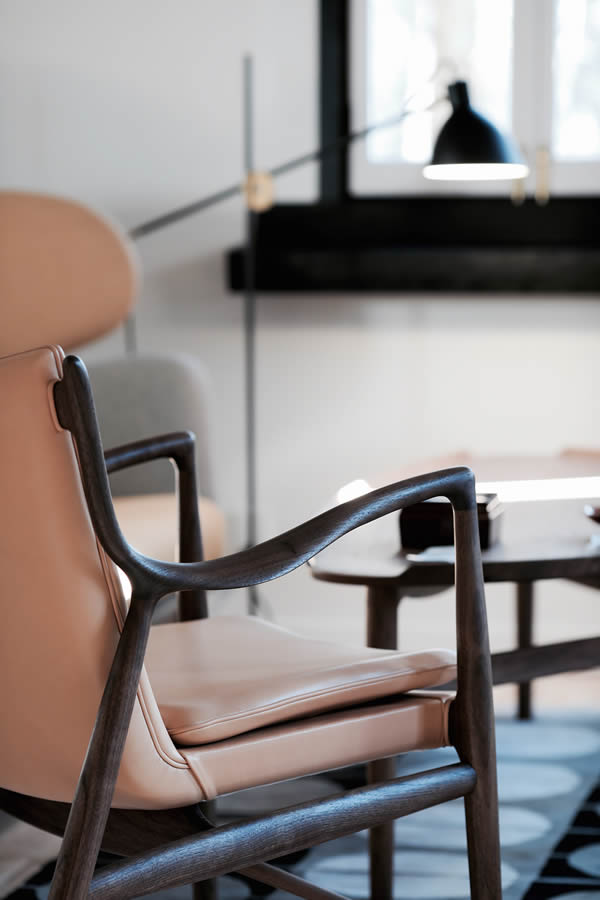 Not confined to the discipline of furniture, the Danish polymath designed entire interiors and architecture too; today the 'House of Finn Juhl' exhibit and sell his pieces, as well as providing customers the fully-fledged Juhl experience. Expanding their working relationship, Onecollection and the Finn Juhl portfolio present their very first hotel: the aptly-named House of Finn Juhl. Is that enough Juhls in one paragraph for you?
Located in the small town of Hakuba, in the region of Nagano, which is not only one of Asia's most popular skiing destinations — with over 100 pistes — but also played host to the 1998 Winter Olympic Games. Surrounded by mountains and nature, House of Finn Juhl Hotel Hakuba combines Danish interiors, organic local products, and friendly hospitality.
Onecollection, founded by contemporary furniture manufacturers Ivan Hansen and Hans Henrik Sørensen, relied on their strong affiliation with Japan and its culture when choosing the location for the hotel. A charming house, they set about converting it into a six-bedroomed design haven; with Mssr Juhl's organic furniture dotted around each and every room. An inviting and comfortable space, black framed windows contrast against stark white walls, and exposed beams and light-wood flooring. Here, guests are asked to treat the hotel as their own, encouraged to pour a complimentary drink, grab a snack and watch the world go by; either from the sanctuary of their room or one of the many shared lounges.