François Chambard's Brooklyn-based design studio UM Project have acquired somewhat of a cult following, their functional aesthetic and unusual products are resolutely individual and bound by honest craft. Their latest collection, Ultraframe, has just been launched at this year's edition of NYCxDESIGN.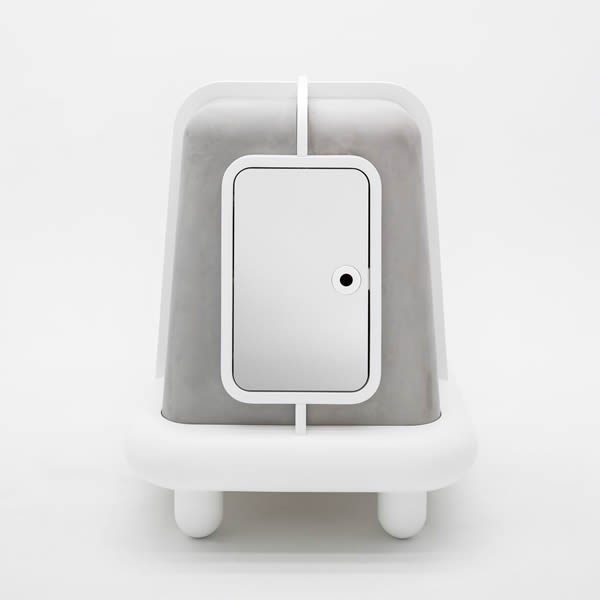 Presented by Colony Consult with FEBRIK, the collection is a series of objects that are part furniture, part vessel; all mildly mischievous with unique character. Austere frames are softened by covers, shells or inserts, as UM Project toy with structure and texture — poking and prodding at the edges of what they call the 'intersection of function and fiction'. The peculiar family typify UM's routine obsession for attention to detail, and each singular piece is a showcase of their acute sense of materiality and craft; unexpected forms expertly executed.
Marking a return to NYCxDESIGN for Chambard, after a two-year hiatus, Ultraframe's playful juxtapositions are a reminder that design is at its best when conventions are shattered; UM Project's practical approach to whimsy a lesson in shifting expectations. You can catch UM's eccentric Ultraframe family at XOCO 325, New York, until 24 May.