With 16 boutique three and four-star design-conscious hotels located in Paris's 2nd, 8th and 9th districts, the Astotel chain offer value for money in some of the city's most prestigious areas. Hotel Joke, set between Montmartre and Opera, is one of the latest properties to join its ever-growing family.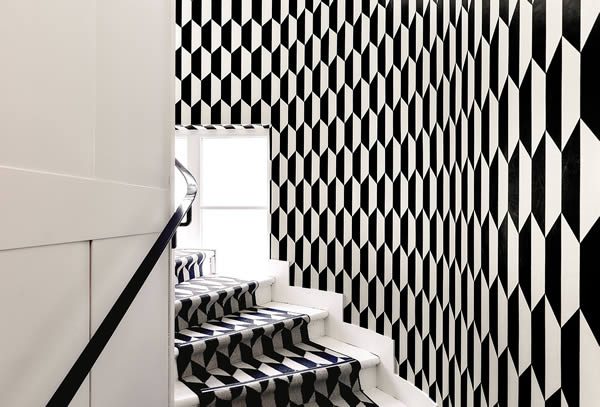 The joke here is a bit like one delivered by an avant-garde comedian; you're never quite sure where it's going. A playful mood is set in a very nicely-designed communal area where raw wood and colourful lighting butt heads with childlike design objects; a place for you to leave your preoccupations at the front door and embrace the conviviality of this Parisian brand.
Upstairs, the Joke's delivery takes a twist for the obscure, 44 rooms decorated in gaudy blues and reds, or geometric blacks and whites; simple yet comfortable with inviting beds, they're soundproofed to ensure that any street noise from revellers at the Moulin Rouge (a mere five minute walk away) will be blocked out. Dizzied by the retina-blasting corridors, you'll enter tranquility again as you chew over a complimentary buffet breakfast back in that light and cheery café (who can resist a warm crunchy baguette, freshly prepared eggs and French cheese?) Curious design pieces and furniture are scattered throughout the floors and rooms; the unorthodox punchline is left hanging.